Press Room
10 October 2019: Debate to Seek Bed Tax Views
Dunedin businesswoman and tourism entrepreneur Julia Anne believes Otago could lead the way in the bed tax debate.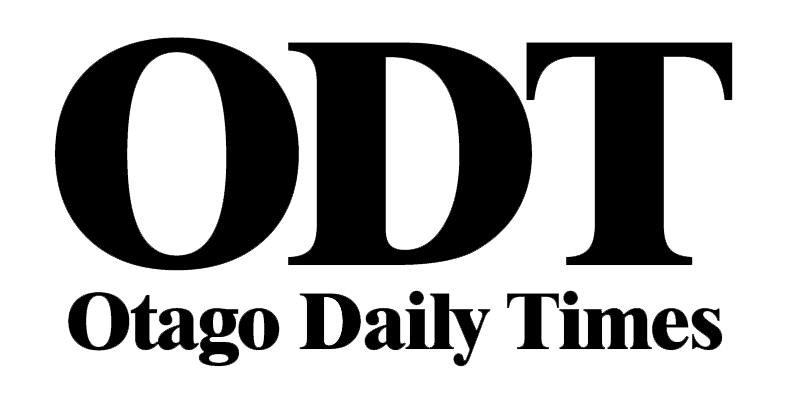 Dr Anne, who has organised a public debate tonight, hoped the city's homeowners, businesses and local government could present an easy-to-implement fair and transparent system that would work for all other councils.
---
5 September 2019: Startup Dunedin Podcast - Creating New Zealand's Premium Homestay Network
Julia Anne went on the Startup Dunedin Podcast to chat about how she created New Zealand's Premium Homestay Network, Look After Me. Julia shared her story so far including: -Achieving a world record with over 20 billion social media mentions, The World Cup, Pyjamas, PR stunt that won Look After Me their first customers. She discussed the importance of the shared access economy in New Zealand and raising capital in New Zealand.
---
29 August 2019: Accommodation Network Gets Set to Introduce Creative Journeys and Educational Festivals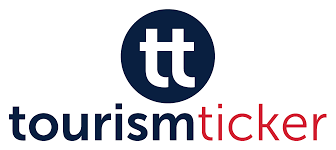 Tourism Ticker talked to Look After Me's founder and tech entrepreneur, Julia Anne (formerly Charity), on establishing New Zealand's largest homestay network, expanding the business offering to include Creative Events and Educational Festivals and navigating some of the difficulties involved with pioneering the shared access economy in New Zealand
---
12 April 2018: Not A Real Job Podcast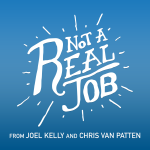 Dr Julia Charity was interviewed on the Podcast series, Not A Real Job, and explained how her Digital Hotel Business has become a full time job for her.
"Not a Real Job is a podcast about digital marketing, social media, website design, growth hacking, and more. It's hosted by Joel Kelly and Chris Van Patten, long-time friends and (self-proclaimed) digital pros.
Sometimes the show is serious, usually it's hilarious, and it's always informative." - taken from the Not A Real Job website
---
15 March 2018: Accommodation still available


Despite an estimated 60,000 people expected to visit Dunedin during Easter, plenty of accommodation is still available in the city, providers say.
---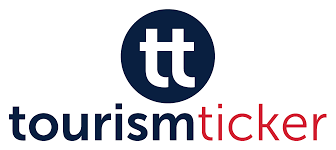 8 February 2018: World's First Digital Hotel Officially Open
The evening of Thursday 8 February will see Dunedin's heritage listed Penthouse on Stafford street, staging the launch of the world's first completely digital hotel.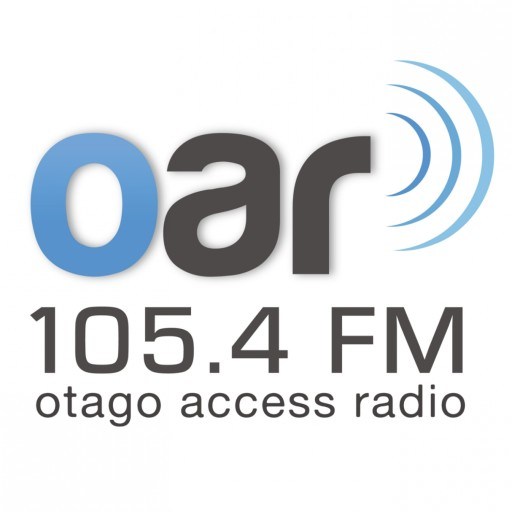 ---
2 February 2018: Digital Hotel Opens in
Dunedin

Dunedin Entrepreneur Dr Julia Charity was interviewed by Jeff Harford on the Oarsome Morning Show about her Digital Hotel business.
Julia tells us about the story behind Look After Me and her latest intitiative in Dunedin.
---
27 January 2018: Scientist finds her calling in homestay businesses
Dunedin entrepreneur Julia Charity has come up with the novel concept of a "pop-up" digital 1000-bed hotel in the city to cope with the influx of visitors during major events.
Dr Charity is now looking for at least 400 homeowners willing to host guests for summer events, such as the Ed Sheeran concerts, and beyond.
---
25 January 2018: Digital hotel site seeks rooms in Dunedin houses

A Dunedin entrepreneur is launching a campaign to increase the city's accommodation capacity for major concerts and sporting events by giving homeowners a slice of the action.
Dr Julia Charity, a scientist, entrepreneur and recent arrival in the city, is launching a "Sharin' for Sheeran" campaign, creating a digital hotel under the umbrella of her nationwide Look After Me accommodation network.
---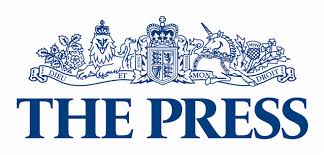 8 November 2017: The People Profiting from the Sharing Economy
The 'sharing economy" is the catchy and aspirational name for a rapidly-expanding form of
business.

It's also misleading because very few people in the sharing economy are actually sharing. The term usually covers commercial arrangements in which ordinary people earn an income from hiring out assets like spare rooms, baches, cars, camper vans, and bikes to other ordinary people with the deals arranged though online marketplaces.
---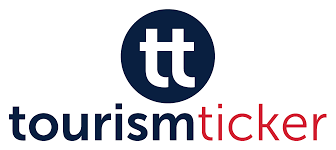 15 August 2017: Accommodation Network Appoints new Director
Rotorua-founded business, Look After Me, has announced the appointment of a new Director with effect from 1 August 2017.
With over 55 years experience in New Zealand's tourism industry, Mike Johnson brings a wealth of experience, including twenty-five years owning an international tourism marketing company and involvement with national tourism bodies.
---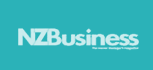 1 August 2017: NZ Business Magazine: Yours to Share
New Zealand's Sharing Economy is growing steadily and is an increasingly tempting option for people wanting to dip their toes into micro-business ownershp. NZBusiness reviews this disruptive model and introduces some its latest players.
---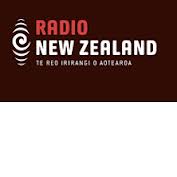 22 January 2017: National Radio New Zealand - Older Entrepreneurs
The average aged of an Entrepreneur founding a Start up is 26, but recent research suggests some of our most successful entrepreneurs are older than that.
We talk to Jude Benedict, the founder of Kiwi Klips, Paul Spence, found of domain register I want my Name and Julia Charity, the force behind kiwi accommodation network Look After Me - all who demonstrated it's never too late to get started.
---
23 April 2016 : Rotorua Daily Post - Flexible Hours perk of remote works for Entrepreneurs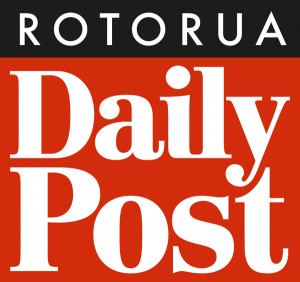 Recent research shows at least 70 per cent of Kiwis want to work remotely or at least telecommute part-time.
Some Rotorua residents tell us how they've made the shift from corporate life to the world of working from home.
09 October 2015: Rotorua Daily Post - Impressive pitch wins award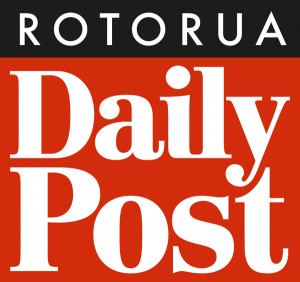 Disabled
Diving NZ's Hielke Oppers inspired the 100 plus crowd and the judges to win both Best Social Enterprise Pitch and the People's Choice Award at Rotorua X's Start-up Pitch night.
Julia Charity's Look After Me won Best Commercial Pitch at the event, held this week. Both took a share of the $8000 prize pool of business support services, mentoring and training.
30 September 2015: Bay of Plenty Times - Small business heroes show courage and ingenuity
Two Rotorua businesses have been named as national finalists in The David A
w
ard
s for 2015.
Ros Morshead, of Morshead Law is a finalist in the 'Most
Outstanding Lifestyle Bu
siness' for her work in epitomising the ability to use technology to integrate business and lifestyle.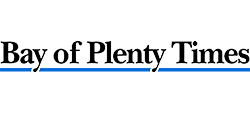 Dr Julia Charity who founded Look After Me – an online market place for accommodation, is a finalist for 'The Solo Meo Award' which recognises a business owner who runs their business single-handedly.
Look After Me is also a finalist for the 'Most Outstanding Triumph over Adversity' in recognition for success in spite of challenges beyond the usual

.
10 September 2015: Rotorua Daily Post - Seven local entries make final cut in Innovation Awards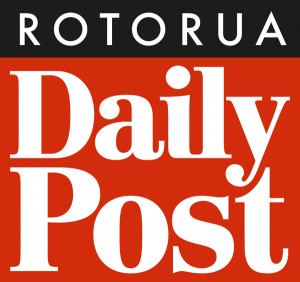 Seven entries from the Bay of Plenty have made it into the finals of the New Zealand Innovation Awards with the winners being named on October 21.
The finalists include Ubco, Scion, Rhondium, Roholm, Terax 2013 and Look After Me, with Alistair Scarfe, head of Robotics Plus, named in the Young New Zealand Innovator category.
24 August 2015: Rotorua City News - 'Look After Me or AirBnB in New Zealand?

Rotorua City News spoke recently to Julia Charity, Founder of Look After Me, New Zealand's accommodation network.
Julia explains why Look After Me specialy describes how the local council has got behind her and discusses inplications for the tourism industry of New Zealand.
---

21 June 2015: NZ Business Herald - Disruptors Ten Apps that will change the world
Look After Me, an online marketplace where guests stay with homeowners who have empty roo
ms. Guests can book accommodation with hosts who have shared interests.
---

10 June 2015: NZ Business Herald - Q&A With Look After Me Founder, Julia Charity
NZ Business Reporter Caitlin Sykes interviews scientist-turned Entrepreneur Dr Julia Charity, who founded an on-line market place where guests can book homely accommodation all over New Zealand.
---

9 June 2015:Car sharing business 'part of transport solution'
As a student of transport engineering Oscar Ellison was aware there were lots of cars sitting idle in driveways, but the point was further hit home when he bought his own first car.
---

4 June 2015: Few spaces remain as Fieldays near
Accommodation is filling up as farmers and football fans prepare to pour into Hamilton next week.An overlap of Fieldays and the Fifa U-20s World Cup has seen much of the accommodation snapped up, but there are still some rooms remaining in the city's motel sector.
---

3 June 2015: Waikato Homeowners opening up hearts and home for fieldays
Waikato homeowners are being urged to embrace NZ's farming community as they pour into the city and help bridge the shortfall in beds needed for Fieldays, the Southern hemisphere's largest agricultural showpiece festival coming to Mystery Creek and FIFA U20 World cup this month.
---

30 May 2015: 10 questions with Tourism entrepreneur
This month, NZ Entrepreneur Magazine talks to Dr Julia Charity – Founder of a Peer-to-Peer accommodation platform where guests can book accommodation with like minded hosts. Now the largest and fastest growing Homestay Network in New Zealand, we ask Julia how she got started, what it's really like to be an Entrepreneur in New Zealand and her hopes and dreams for the future.

10 April 2015: Peer-to-Peer - Sharing Economy in New Zealand
Coined as the 21st Century's 'Collaboration Revolution', global indicators point towards the rapid rise of the Sharing Economy. This translates to both opportunities and warnings for New Zealand. Julia Charity investigates. Just as peer-to-peer businesses like TradeMe have allowed anyone to become a retailer, a new wave of sharing sites lets consumers take their under-utilised resources and recycle them back into the economy, for a profit. Obvious examples are houses, spare rooms and cars.
---
19 March 2015: Women shown entrepreneunial path - Women Entrepreneur's Week (2015)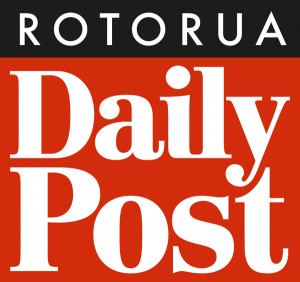 Scientist-turned-businesswoman says you have to know how long your runway is.
Rotorua scientist-turned-entrepreneur Julia Charity was involved in a panel discussion of seven prominent Kiwi businesswomen to launch a female entrepreneur week. The week, which began on Monday, has been developed by Co. of Women, a membership-based learning and support organisation for female entrepreneurs.

12 March 2015: TV Rotorua City News showcases Rotorua Homestays
TV Rotorua City News talks to Dr Julia Charity, about NZ's fastest growing Homestay network. 'Staying with kiwi hosts has gained global exposure via reality television programmes that were aired in China and Korea.
TV Rotorua's report Kiri Danielle visited Althea (a Look After Me Host in Rotorua) at her beautiful B&B 'Pohutu Vista'. Althea explains why she joined the Homestay Network and what she enjoys about hosting guests.
---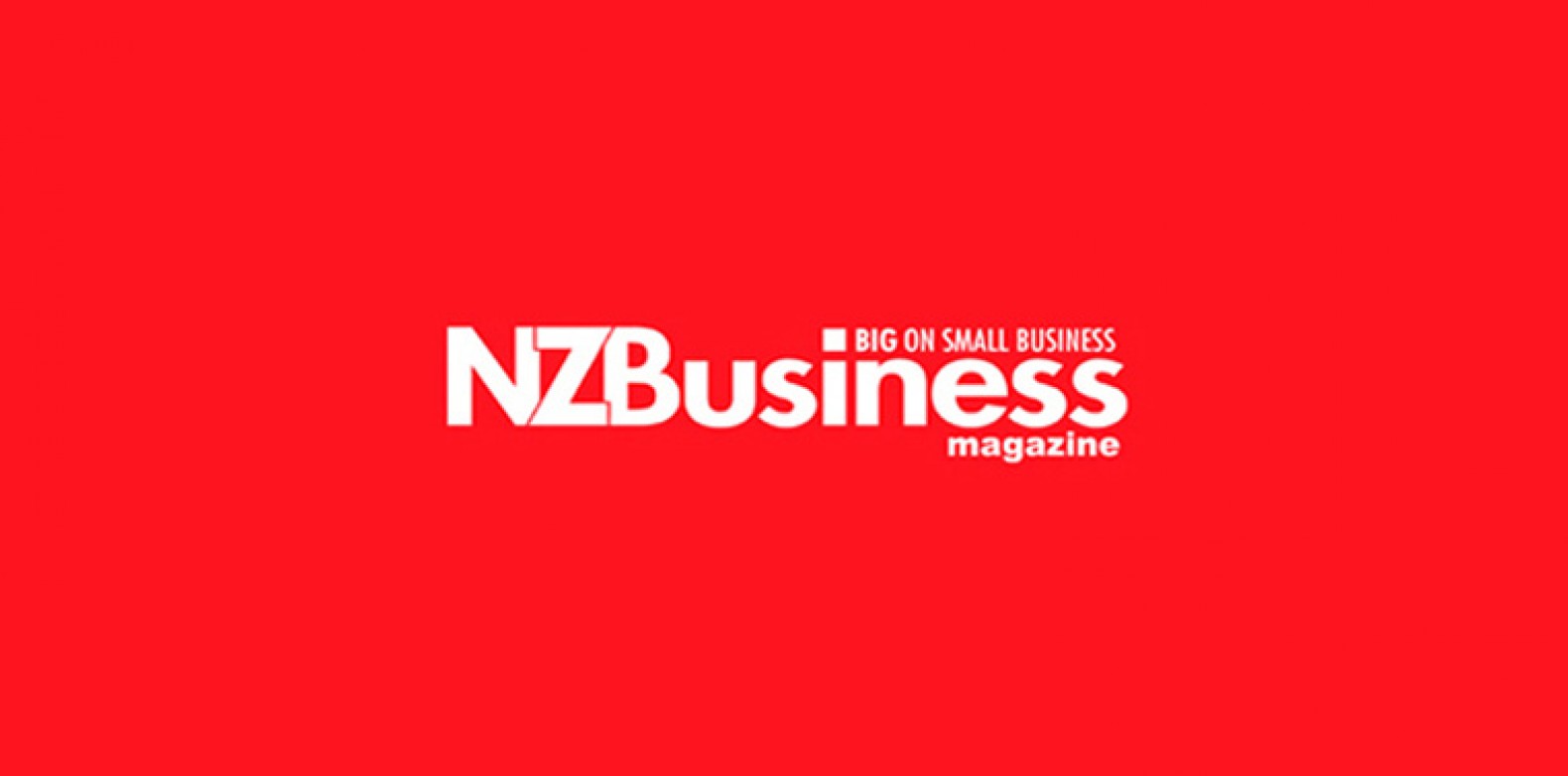 8 March 2015: Potential Economic impact of Free Trade Agreement between NZ and China
Published in NZBusiness Magazine: With strengthening relations between China and New Zealand and evidence for strong economic benefit – we take a closer look at the NZ-China Free-Trade Agreement, the rise of service industries and their possible economic impact. Julia Charity investigates.
---
1 March 2015: NZ Homestay makes its mark
From humble beginnings, Rotorua business 'Look After Me', has grown to become New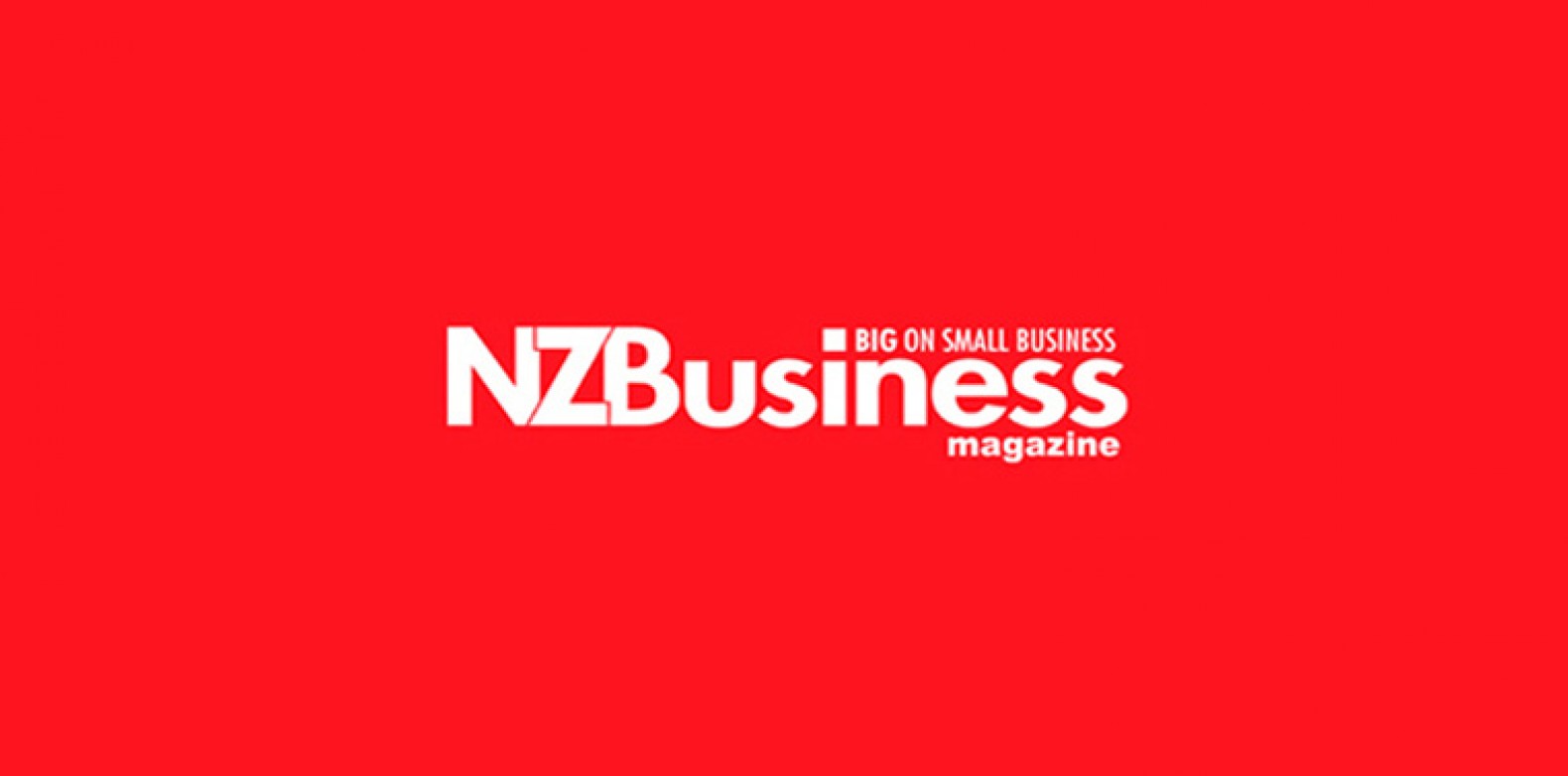 Zealand's largest, fastest growing Homestay Network.

It's an on-line market place where homeowners offer short-term accommodation for paying guests in guest wings, self-contained units and spare rooms. 'Look After Me' provides accommodation on 18 of New Zealand's 23 Cycle Trails and supports major events like Art Deco in Napier and Womad in New Plymouth.
---
18 February 2015: Homestay Network supports Cricket World Cup.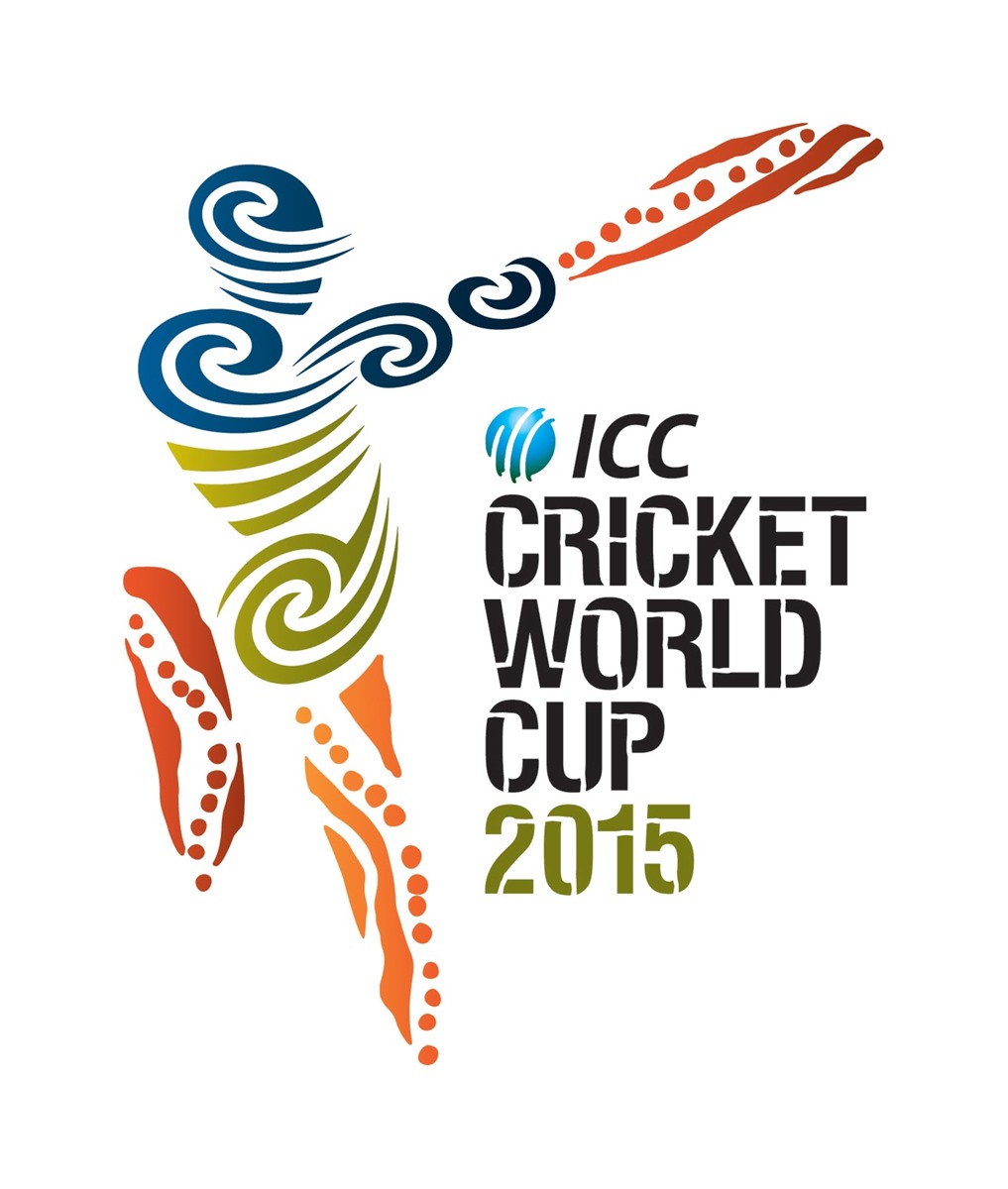 With the Cricket World Cup underway, the seven host cities are expected to reach full capacity. Backpackers, hotels and motels are being snapped up as thousands of supporters from around the world support one of the biggest sporting events in the world.
---
7 September 2014: New Zealand to feature in Top Chinese Reality Show.
New Zealand will feature strongly in China's most popular reality series, after the show

spent the past week filming in the central North Island.
Two hundred minutes of New Zealand's landscapes, people and activities is likely to reach millions of Chinese viewers after New Zealand played host to China's most popular reality TV show, Dad, Where Are We Going?
New Zealand kiwi families hosted the Chinese families and will play a starring role in the last two episodes of season two, including the season finale.
---
18 August 2014: New Zealand's Homestay Network takes People's Choice and Runner Up at Rotorua's Entrepreneurial Event.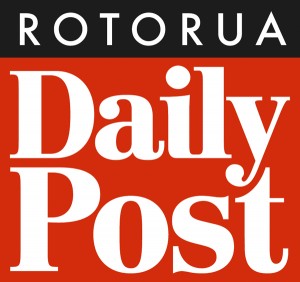 Story: Rachael McGarvie, Rotorua Daily Post.
Tarawera Ultramarathon's Paul Charteris won Rotorua X's inaugural start-up pitch night on Friday night. In front of an audience of around 100, NZ Trail Run's business pitch took out scary aliens, arm wrestlers and mag cleaners to win over $2,500 of business prizes....
...Second place and the People's Choice award for the inaugural Rotorua Start-Up Pitch Night event went to Dr. Julia Charity, who founded 'Look After Me - New Zealand's Homestay Network. Accepting her award, Charity said she had worked tirelessly for three years to bring an idea from absolutely nothing into something.
Read more here or Watch the Video here
---
28 June 2014: Evolving B&B use still hard to measure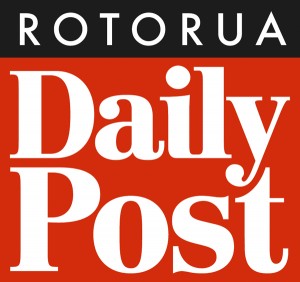 Story: Katie Holland, Rotorua Daily Post
One of the below-the-radar categories for tourism across the country is the bed and breakfast and home stay market, which tourism experts suggest could account for significantly more than the officially monitored visitor bed nights. And new online apps and sites are allowing increasing numbers to access private household accommodation.
---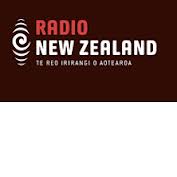 18 June 2014: Scheme for farmers needing a break
Recorded:Radio New Zealand Rural News
A group of homestay venues is putting up prizes of accommodation for farmers in need of a break away.
June 2014: Holiday Contest for stressed farmers

Rachel Thomas, Waikato Times
"We want people who might be isolated to know that they're not alone". Jo Goodhew, Associate Health Minister.
---
May 2014: Homestay Network Editor's Pick.

Story: Sarah Henry, Editor, Next Magazine.
---

April 2014: Change of Direction Driven by Passion.
Story: Caitlyn Sykes, NZ Herald, Business Section.
Starting new way of life and business doesn't mean checking all the skills you've learned before at the door.
This weeks Q & A - Julia Charity was a scientist with Scion before launching her own business, New Zealand's Homestay Network - Look After Me Ltd, in 2011.
__________________________________________________________________________

March 2014: Homestay Business Takes PM's Advise. Story: Maria Slade, Unlimited.
Julia Charity says she's had a ''pretty typical entrepreneurial journey'. 'I've been burnt out, ripped off and broke. You just learn to never let anything compromise the dream.''
The Rotorua molecular biologist's goal of creating New Zealand's largest homestay network very nearly came to naught when the website design company she had hired turned out to be not all it claimed.
__________________________________________________________________________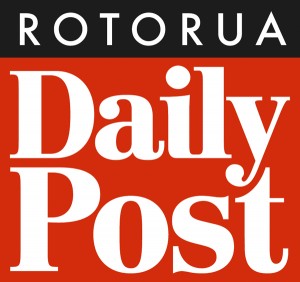 March 2014: Thriving Business Bold move for Rotorua Entrepreneur. Story Jill Nicholas, Daily Post
Our People: The Multi-faceted faces of a self-styled Rotorua Entrepreneur. If Julia Charity was a doll she'd be one of the double-faceted kind. On one side she'd appear as the consummate scientist, turn it around and she'd be seen as an entrepreneur.
__________________________________________________________________________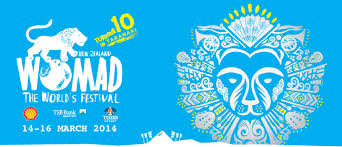 March 2014: New Plymouth opens hearts and homes for accommodation for Womad.
NZ's Homestay Network, Look After Me Ltd has recruited new hosts in New Plymouth to cope with accommodation demands for Womad.
__________________________________________________________________________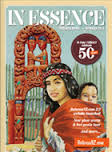 January 2014: New Rotorua's Cycle Trail Partnership celebrates cycling and hospitality. Story Destination Rotorua Marketing, 'In Essence', Summer 2014
'Look After Me - New Zealand's Homestay Network is proud to be an Official Accommodation Partner for Thermal By Bike, Te Ara Ahi
__________________________________________________________________________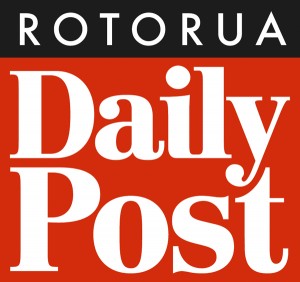 December 2013: Rotorua's Essential 50 - Thermal by Bike, Te Ara Ahi, Rotorua's Cycle Trail. Story Alison King, Daily Post
'Look After Me - New Zealand's Homestay Network is proud to be an Official Accommodation Partner for Thermal By Bike, Te Ara Ahi
__________________________________________________________________________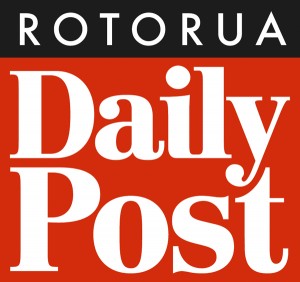 November 2013: 20 million Korean's view Rotorua Homestays. Story Katie Holland, Daily Post
---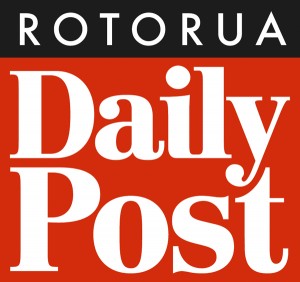 October 2013: Julia launches first pitch to Angels. Story Katie Holland, Daily Post
---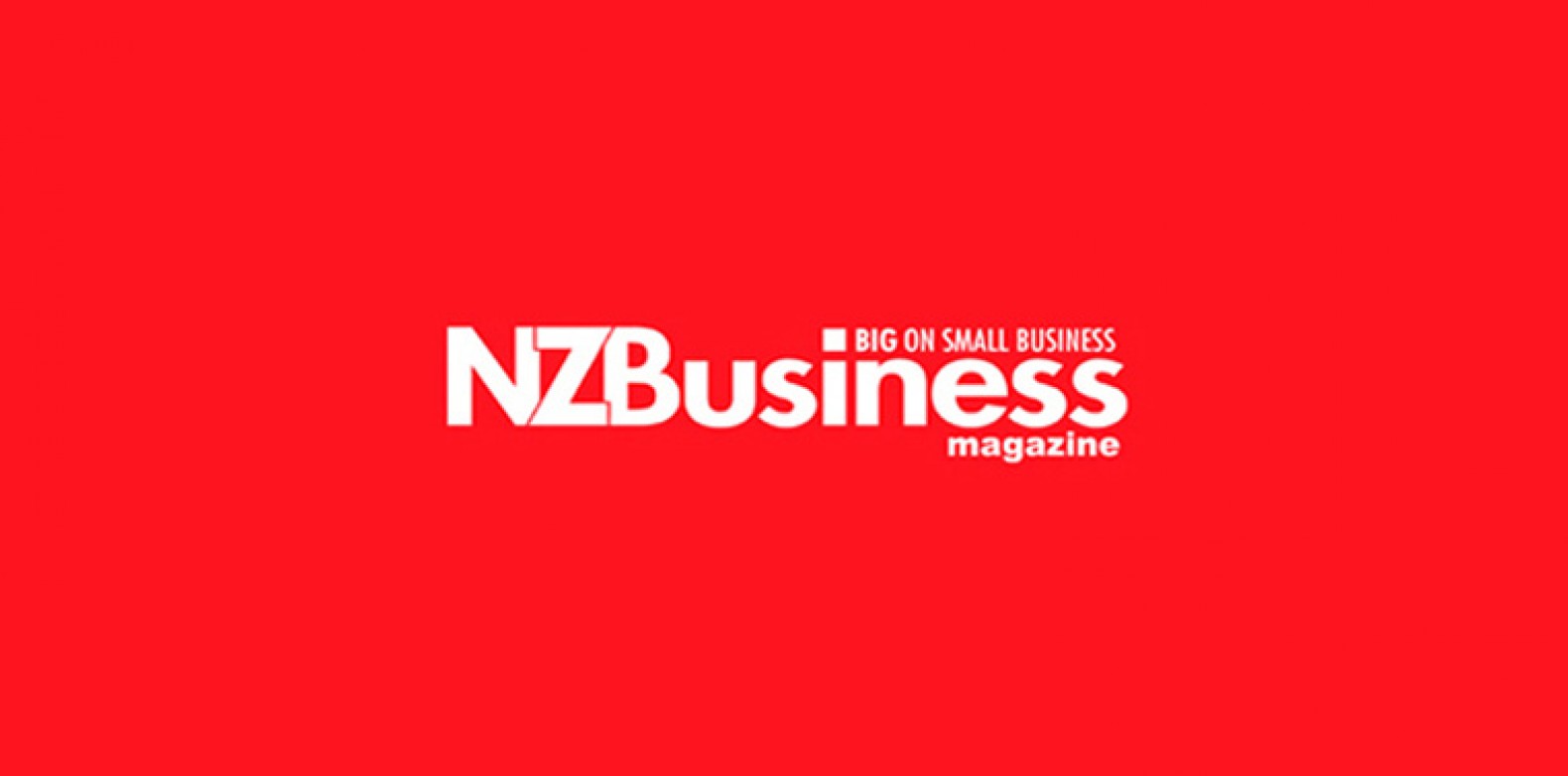 October 2013: NZ Business Magazine - The Changing Face of Tourism. Story: Julia Charity
---
August 2013: Rotorua Business Excellence Awards - Look After Me Ltd - New Zealand's Homestay Network announced as finalist. Story: Katie Holland, Daily Post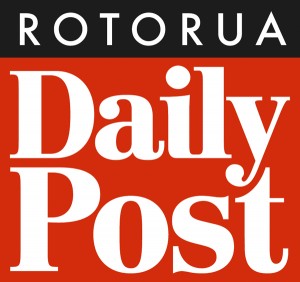 ___________________________________________________________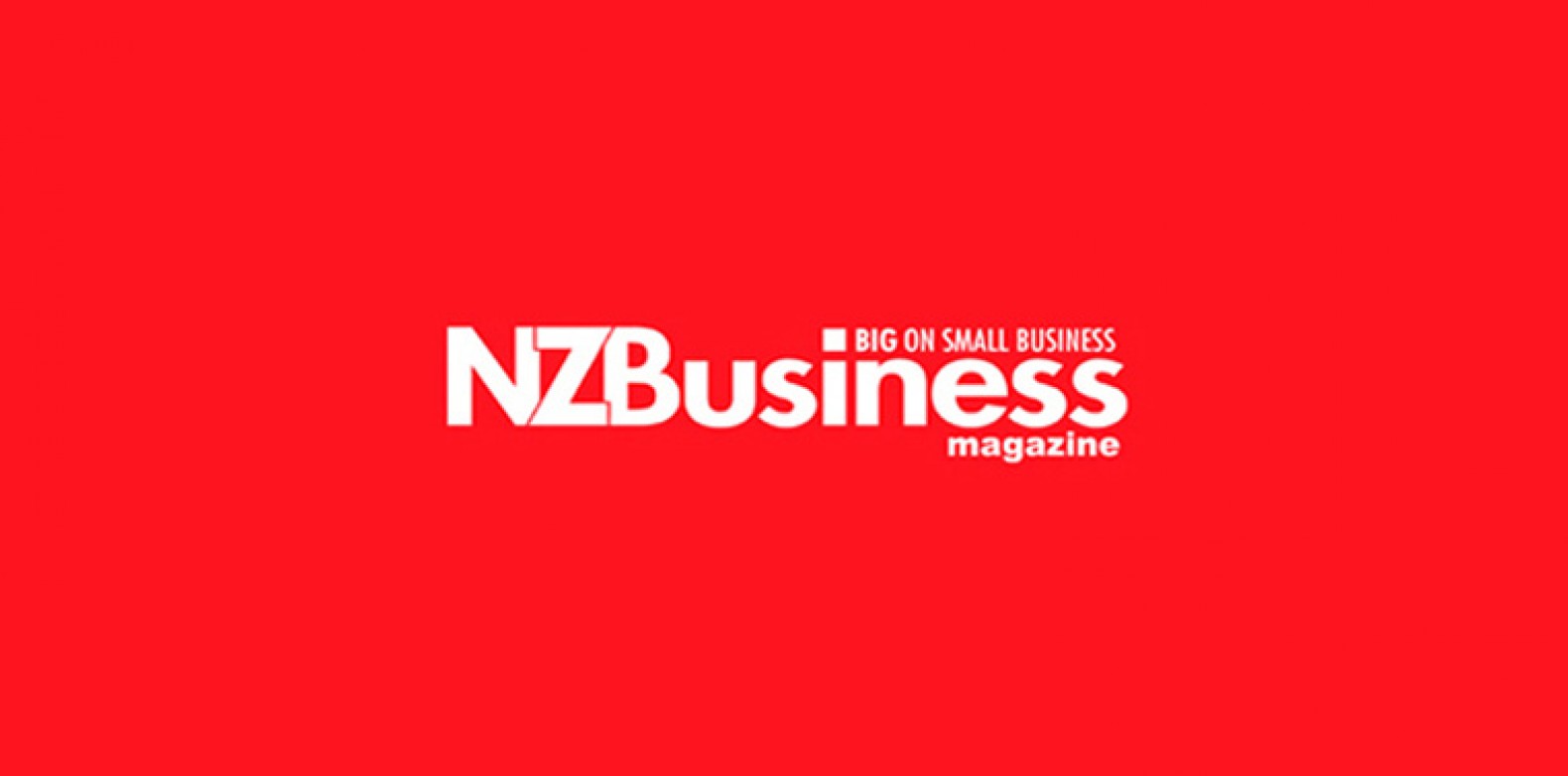 August 2013: Failure is not an option. NZ Business magazine. Story: Julia Charity
___________________________________________________________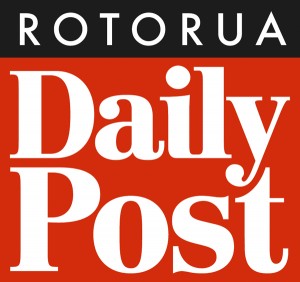 July 2013: Look After Me Homestay Network celebrates second birthday in style. Photograph: Rona Lau
___________________________________________________________

March 2013: Warm Womad Welcome. Look After Me Homestay Network is seeking New Plymouth homeowners with guest rooms or sleepouts to billet paying guests for the weekend. Taranaki Daily News.
____________________________________________________________
January 2013: Rotorua filling up fast for Raggamuffin.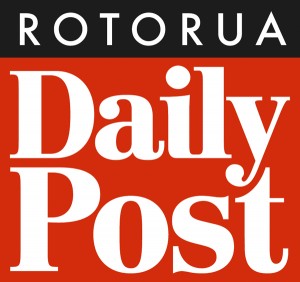 Look After Me Homestay helps accommodation seekers. Story: Alison King
______________________________________________________________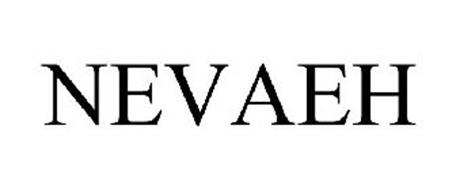 November 2012: Feature Article - The Work Placement that changed my life. Nevaeh Magazine. Story: Dr Julia Charity
Read More (Article features on Page 37 - 40)
______________________________________________________________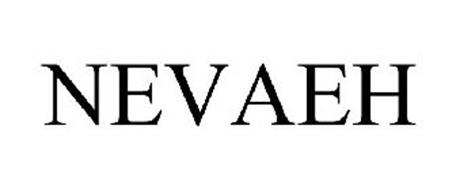 October 2012: Feature Article - Women in Work. Meet Rotorua Scientist turned Entrepreneur Dr Julia Charity. Nevaeh Magazine. Story: Louise Parker
Read More (Article features on Page 16 - 19)
---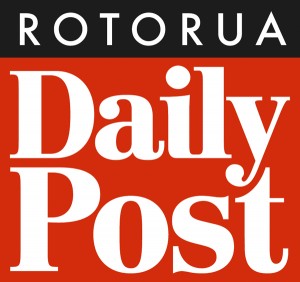 11 August 2012: Work Experience paying off for Rotorua Job Seekers. Daily Post, Rotorua. Story: Katie Holland.
---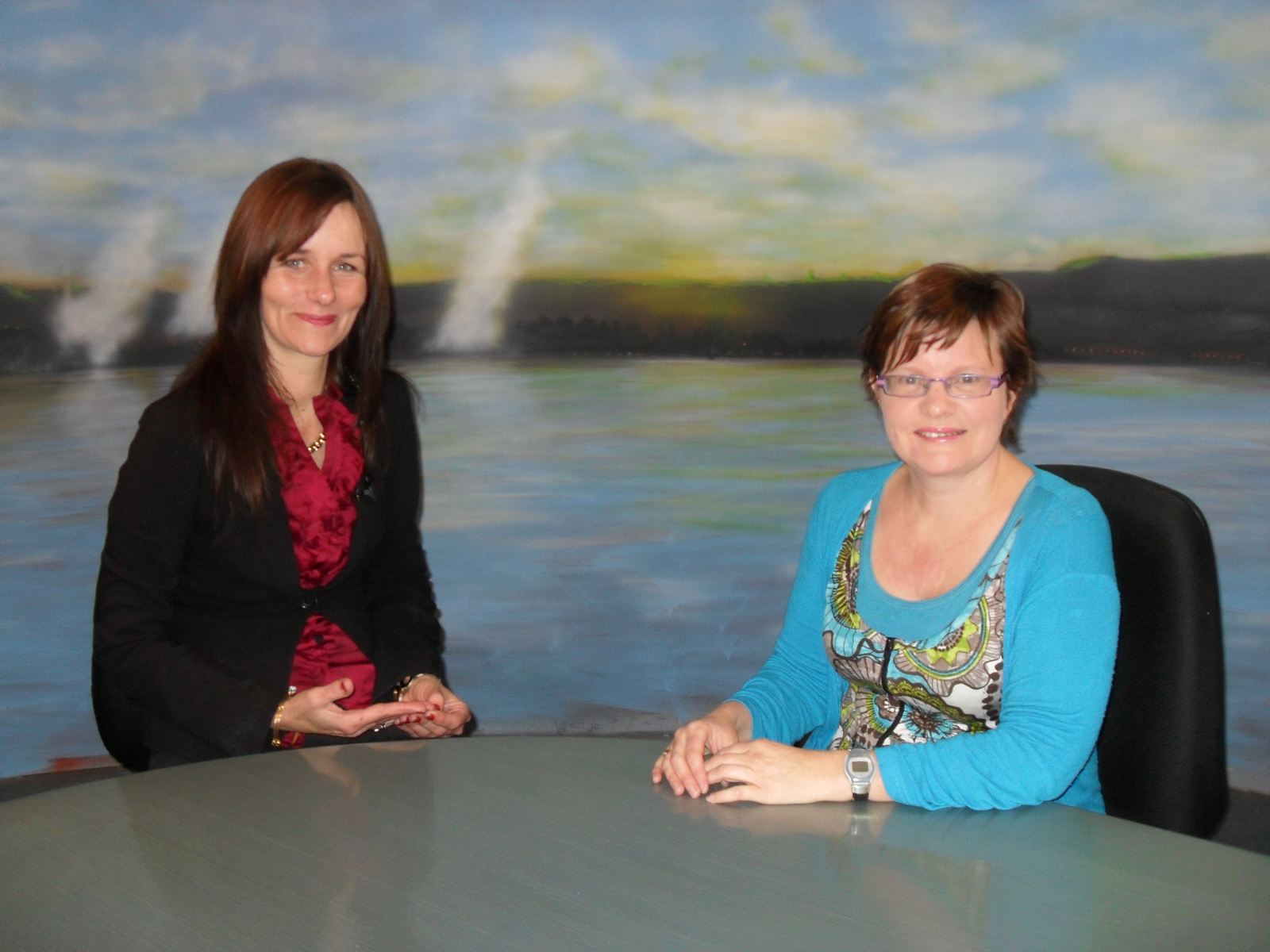 4 July 2012: Look After Me Looks After Locals. Rotorua TV's Carlie Jackson interviews Dr Julia Charity
---

15 June 2012: Look After Me helps rebuild Christchurch. Breakfast TV's Holly Carran takes a look at homestays for the rebuild
---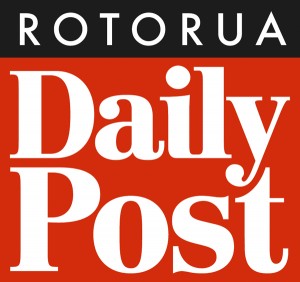 14 June 2012: Employers asked to give trainees a helping hand. Daily Post, Rotorua. Story: Katie Holland.
---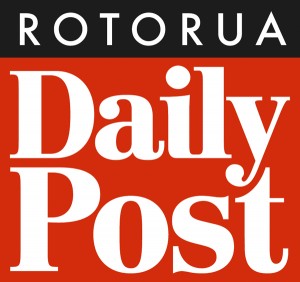 18 May 2012: Middle-earth mania pure gold for NZ Tourism. Daily Post, Rotorua. Story: Julie Taylor
---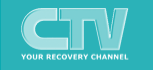 9 May 2012. A Virtual Hotel for Christchurch. Homestays and the rebuild. Canterbury TV News Bulletin. Story: Marcus Gibbs
---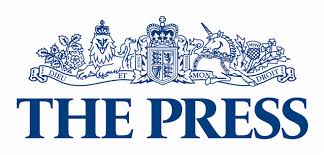 2 April 2012: Search on for Short-term beds. The Christchurch Press, Story: Liz McDonald.
---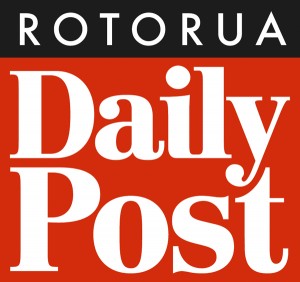 2 April 2012: Victorious Angler thanks 'secret weapon' for win. Daily Post, Rotorua. Story: Cherie Taylor
---

30 January 2012: Holidays for the Baby Boomers, Dominion Post. Story: Jenny Keown
---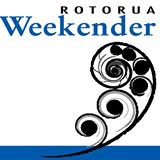 14 October 2011: Charity Concept. Story: Rotorua Weekender, Story: Cherie Taylor
---

1 August 2011: Rent-a-room website hopes for kick-start from Cup. Story: Claire Rogers
---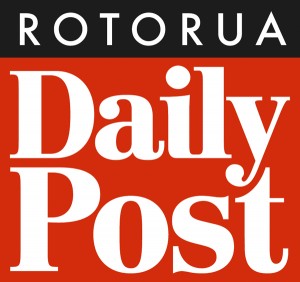 9 July 2011: 'Travellers find private home away from home'. Rotorua Daily Post. Story: Julie Taylor
---
June 2011: WebFund advises Look After Me
Wellington seed investment company WebFund Ltd have come on board to offer Business advice to Rotorua-based Start Up - Look After Me Limited, a boutique hospitality online accommodation provider. Read more
---