Events
The Great Write Inn: Live Event 16-17 October 2021
SOLD OUT
Click the video to watch the photographic highlights of the Opening with Mayor of Dunedin, Aaron Hawkins and our first cohort of guest writers.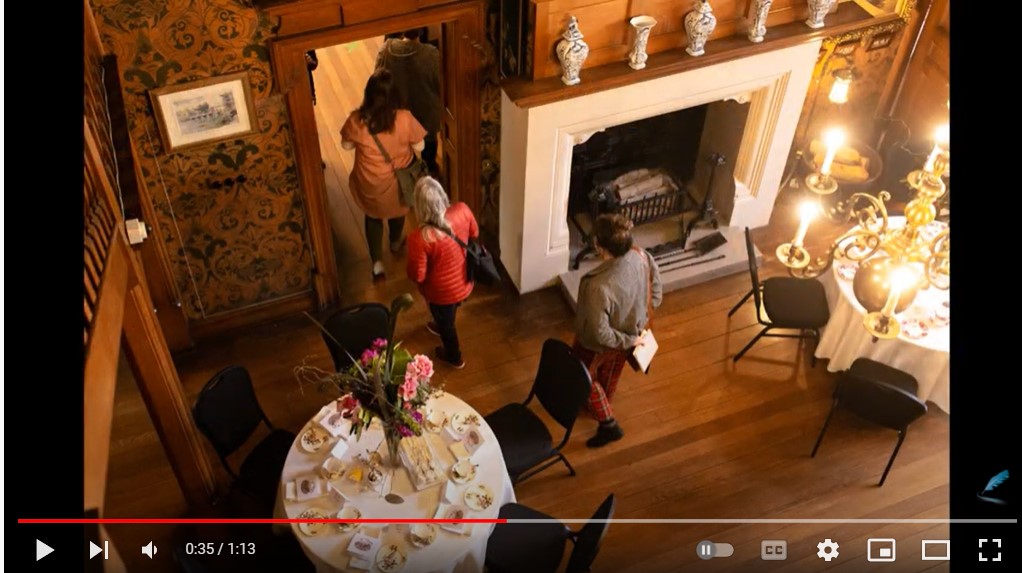 The Great Write Inn: On-line classroom
OPENS 17 FEBRUARY 2022 - COME TO OUR WRITER'S GATHERING
Looking for some inspiration to ignite your passion as a story teller?
If you have always wanted to write "something" but didn't know where to start, please join us at The Great Write Inn - it's an informal gathering of writers and tutors.
We have three sessions with a short networking break between each.
17 of February 2022: 4 - 8 pm. Otago Pioneer Women's Hall, Dunedin
Session One: Be inspired by our writers reading their work (free)
- Networking and refreshments - savoury
Session Two: The Great Write Inn showcase and Online class room opens (free)
- Networking and refreshments - sweet
Session Three: Book Cover Avec Vino - design a book cover for your story ($20 to cover materials).
Book separately or come for all three sessions.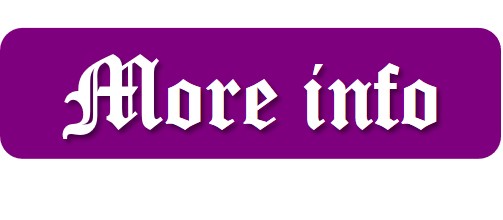 PAST EVENTS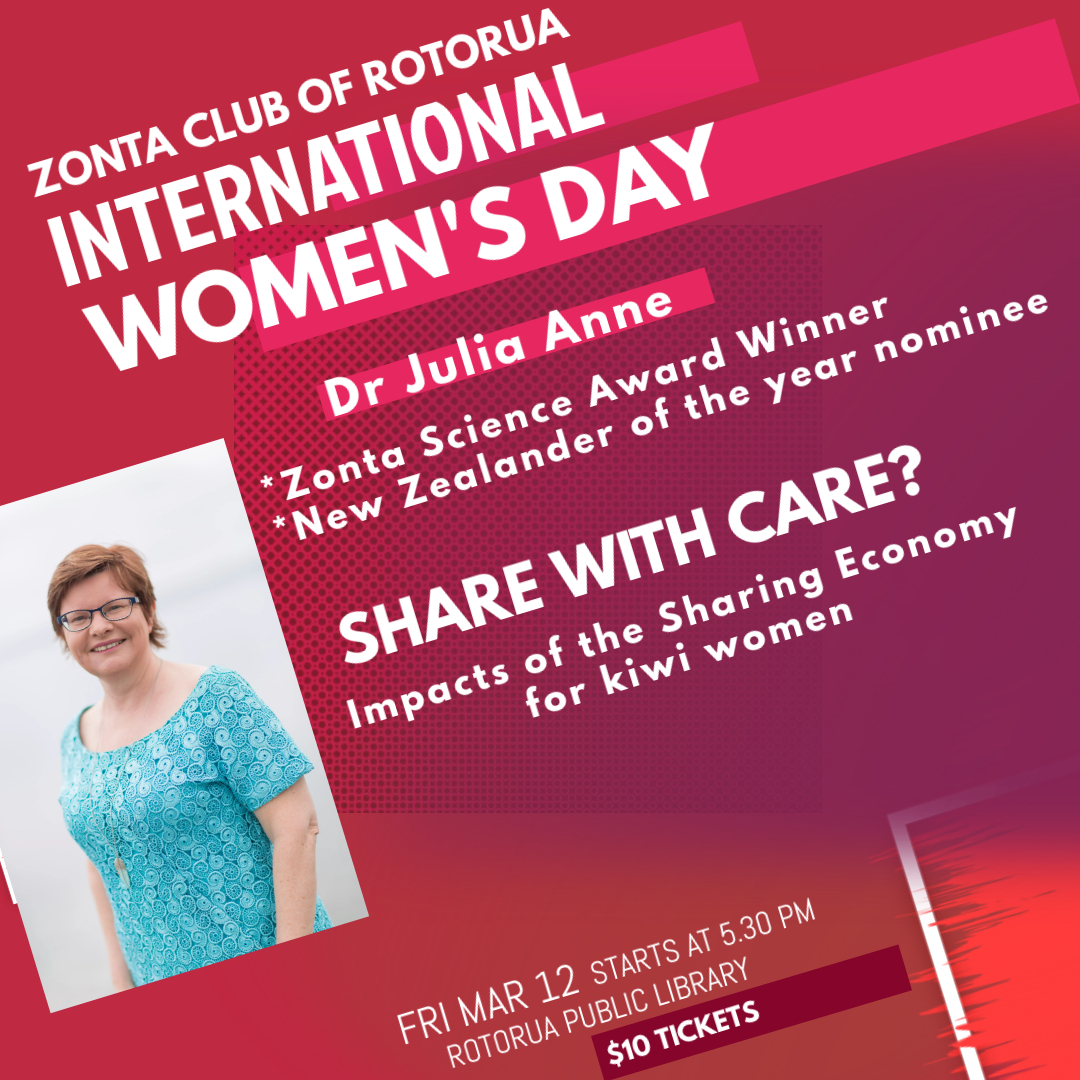 Community Event: International Women's Day
Friday 12 March 2021
Rotorua
As our Tourism Industry takes a nose-dive and is in survival mode - there is a new Economy on the rise.
With Bay of Plenty Hostesses opening up their homes to $1Million of domestic visitors - the Sharing Economy is a new light on the horizon.
New Zealand women are some of the world's best hosts.
Join us for a Celebration of International Women's Day and how New Zealand women are poised to benefit from the new "Shared Access" Economy. Hear from Look After Me Founder and Managing Director, Dr Julia Anne.
Tickets $10 - At Event Finder.
Photos and Press
---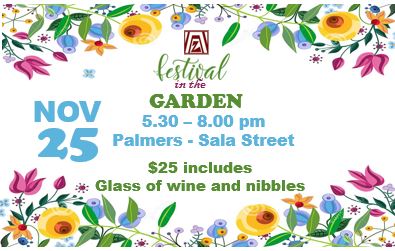 Sponsorship Community Event
Zonta's Festival in the Garden
25 November 2020
Rotorua
After a year like 2020, being part of a community has never been so important. Zonta clubs are a group of business and professional women who raise money for projects that empower women and girls.
Look After Me was proud to be the major sponsor for the raffle prize for the Zonta Club of Rotorua's fundraiser - a "Go Slow" three night accomodation and hot pool package.
Photos and Press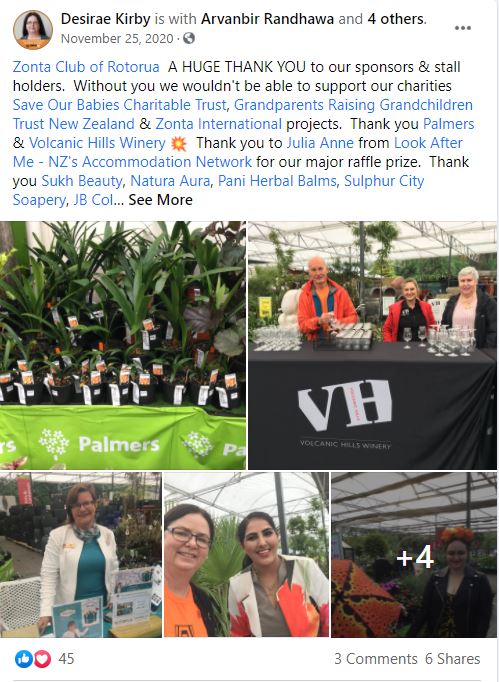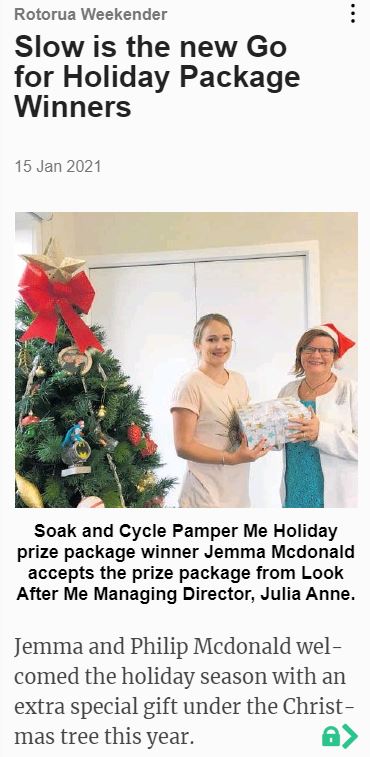 ---
Frock IT!
Rhythm and Rhymes: Friday 28 August 2020
Dunedin
A dance party with a rhythemical twist.
An unofficial National Poetry Day event where people came to rock their frock and slam dunk rhyme if they wanted to.
Four hours of dance party music, performance poets and slammers, a bowl of food and first drink.
Cover Charge $14 or General Admission (including food & drink) $39.
This event won TV3 The Project's Whip Around for being the best place in New Zealand to be on 28 August 2020. This event was held in Level 2 of New Zealand's lockdown.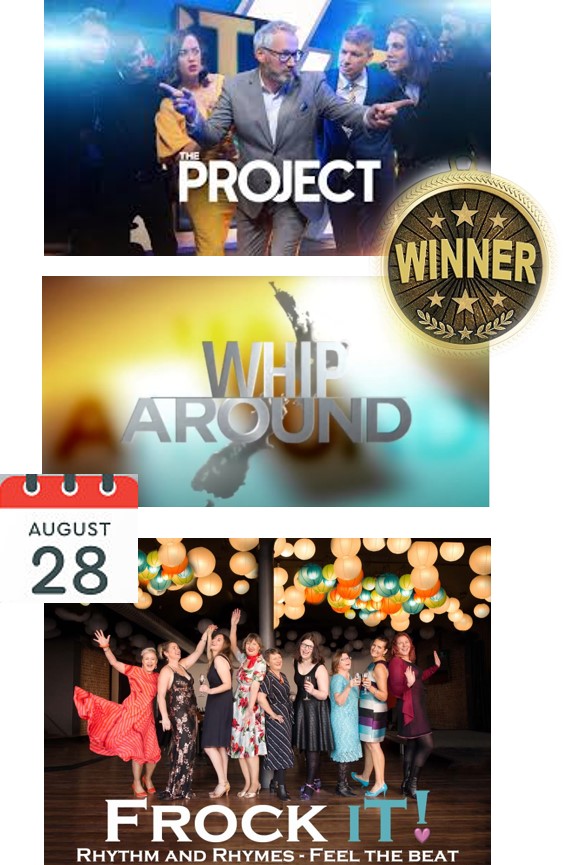 ---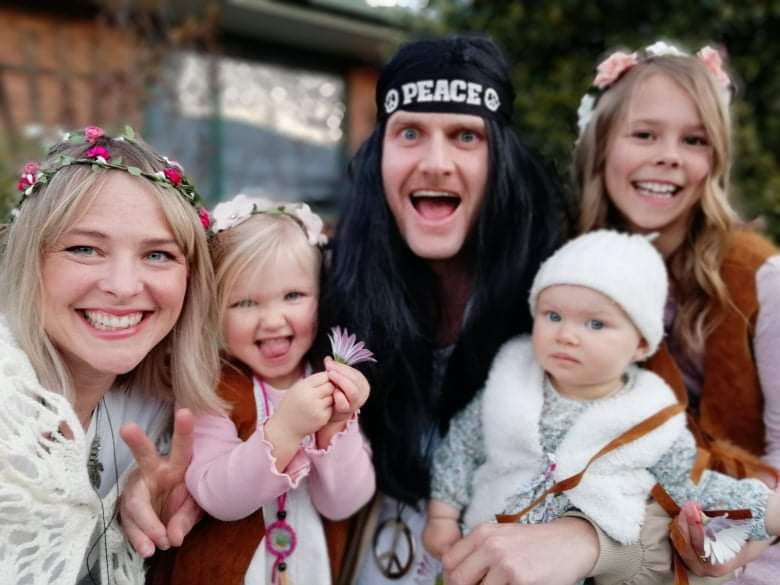 Ekam World Peace Festival
Watch live stream on You-Tube
10th, 12th and 13th of August 2020
From Rotorua HQ, the spiritual homeland of New Zealand, we contemplated, meditated and prayed for Peace.
This was part of the Ekam World Peace Festival - a gathering of over 10 million people around the world.
Look After Me Founder & Managing Director Julia Anne was a New Zealand Ambassador for World Peace and is an advocate for promoting inner calm, and looking after ME, in an chaotic world.

---

Queen's High Tea - Monday 1 June 2020
Rotorua, Dunedin and nationwide, on-line
Queen's High Tea Parties were held at home and at Olveston Historic Home in Dunedin, Princes Gate in Rotorua and the Royal Albatross Centre at Otago Peninsula.
It was a Feel Good tourism initiative to kick-start New Zealand celebrations as we moved into Covid-19 Alert Level 2. It was also launched our Keep Calm and Carry On strategy to help unify New Zealanders.
The event was covered by the Rotorua Daily Post and the Otago Daily Times.
The Queen's High Tea Facebook Group captured all the elegance of the day.
See live streams of entertainer Evelyn Falcolner from Prince's Gate Rotorua and a photo gallery.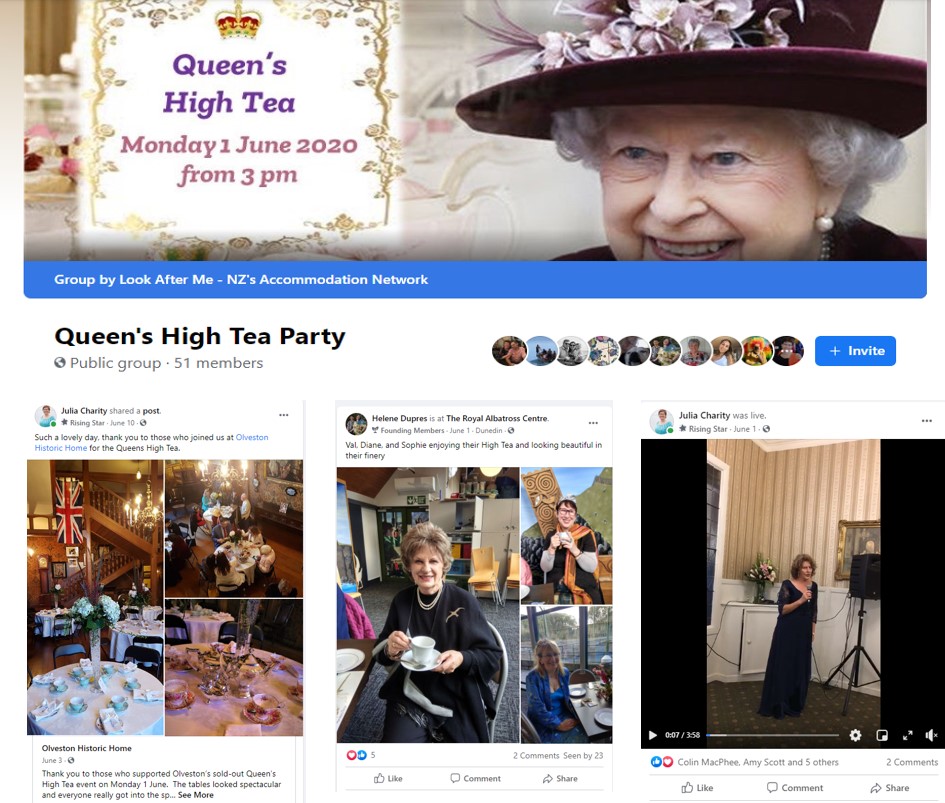 ---
FUTURE EVENTS & PACKAGE HOLIDAYS - 2021
"Re-discover, re-ignite or kick-start a
passionate relationship with your creative self…"
Come on a Creative Journey with us.
These learning festivals are designed by creatives, for creatives.
Follow your passion in gorgeous locations with our specially designed programmes, run by professional facilitators.
Meet like-minded people in a supportive learning environment and have fun doing something you've always wanted to to.
Frock IT Fashion - planning underway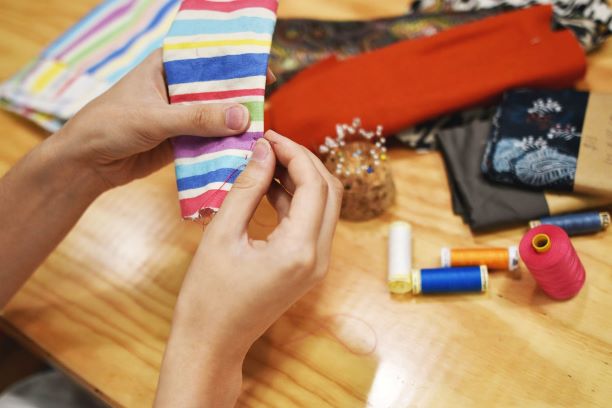 Always wanted to explore your inner fashionista?
Come along to our Frock It! Event; you'll end up in stitches!
Frock it with fabric, fibre, felt and fashion.
Will you retro or glam, up-cycle or re-cycle?
Learn different approaches to making your own fabulous clothes.
Stay 'n' Clay - planning underway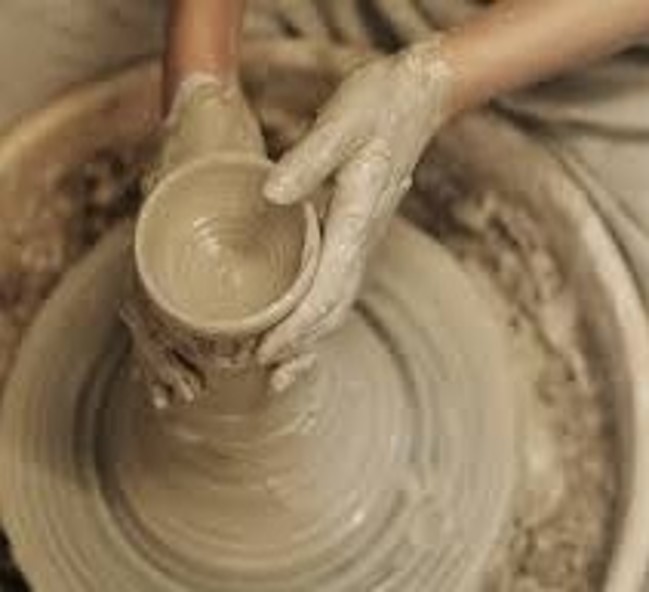 Go absolutely potty!
Join us for a four day Festival of Clay where you can explore various pottery and ceremic arts and activities.
Spin a wheel, get glazin' or raku if you want to.
Build, mosaic, mould and get very, very messy.
Accommodation packages based on your interests
We're on a mission to connect like-minded people through our events and accommodation.

Search on common interests like 'pottery', 'writing', 'cycling', 'golf' etc, to find accomodation where you can enjoy your favourite Hobby, Interest or Activity.
New for 2021 - Holiday Packages based on your favourite past-times