Testimonials
Visitor's Book
Every property has its own 'Visitors Book', where guests can record their ratings or write comments. Here's what a few of guests say about staying at our Look After Me Homestay Network. Comments are also posted on the individual properties.
"I feel like I am really at home here." Luca Raum, visiting Rotorua from Germany.
We stayed at various places such as B&B and hotel, but LOOK AFTER ME is the best! Thank you very much." Shelley and Tashiro Chuarsa visiting Gary & Anne 's in Queenstown.
"When making plans to visit New Zealand for the first time in February 2014, we thought a bed and breakfast would give us the most authentic experience. Luckily, we came across the "Look After Me" website and immediately related to the philosophy. First and foremost, Sue and Graham were fabulous hosts and quickly became friends. Their home was just as nice as described on the website, comfortable and warm; the meals they provided were delicious. The entire experience far exceeded our expectations. Sue and Graham were truly ambassadors for the warm and welcoming people of New Zealand!"
Style, Convenience & Hospitality in Auckland
Martel and Bob, U.S.A.
"My husband and I enjoyed the hospitality and beautiful ambience of Grandview B & B recently. This B & B is both spotless and peaceful and provides all the comforts of home.The views from the main bedroom are simply gorgeous.The main shopping area is a leasurely stroll away or minutes by car. We would recommend this B & B to anyone wanting a restful, calm environment. Bruce and Sandra are extremely hospitable and make you feel very welcome in their lovely home."
Taryn.
"I have travelled a lot throughout New Zealand and Australia these past ten years. The accommodation that Look After Me provides is of an extremely high standard, and probably the best value I've ever had. As a business traveller it was refreshing to stay in accommodation that is so very well presented with friendly hosts. Jan & Robbie's 'Rustic Charm' had a boutique-feel and I will definitely stay there again.And about the idea – it's very innovative and entrepreneurial, well done."
Lindsay Evans, Regional Sales Manager, Pandora Jewellery.
Its really nice here – sometimes you're lucky and sometimes you are not so lucky. Today I am lucky.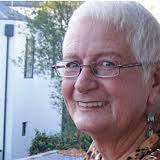 "As a travel writer I was really happy to find out about Look After Me.My two experiences were city apartment, and country in the city!"
Heather Hapeta, Travel Writer, www.kiwitravelwriter.com
"My experience staying with Lynn was absolutely second to none. The accommodation was exactly what we were looking for. Wellington Home Stay has a great amount of privacy too because of the separate entrance & living area. The bedroom was lovely and the fridge was full. It was convenient, a 2 minute walk to a dairy & only $10 in a taxi to town. Lyn was amazing, she collected us from the airport & dropped us into town, she couldn't possibly have made us feel more at home and she was helpful & accommodating every step of the way. I would certainly stay there again and would have no hesitation whatsoever in recommending Lynn's home as a place to stay. Thanks a mill. "
Michelle
"Herzlichen Dank fuer Ihre Gastfreundschaft. Der Anfang unserer Reise durch Neuseeland haette nicht besser sein koennen. Wir hatten eine private und luxurioese Umgebung und wuerden wieder hierher in diese schone 'Bed and Breakfast Haus' kommen Ein schoenes und gemuetliches Haus und sehr freundliche Menschen
Warm thanks for your lovely hospitality. We couldn't have had a better start to our New Zealand trip. We felt privacy and luxury and would next time stay again in your marvellous Bed and Breakfast. A nice and cosy place surrounded by warm and beautiful people.
Thomas & Antke Trapp, Germany.
"I'm never staying in a hotel ever again!"
Jason. [La Casa Nostra, Taupo]
"We stayed with Jan and Robbie for the Ellerslie Flower Show. We were thrilled to be able to find such affordable but beautiful accommodation at such short notice. We even shared an evening meal with them and a couple of their friends. They have a 3-hole golf course on their property, as well as a tennis court. Their property is absolutely beautiful and the room is really special. We've already re-booked for later in the year."
Kirsty and Family
"I thoroughly enjoyed my 2 nights with Annie on The Terrace. When she greeted me at the door she had this beautiful smile, that put me at ease straight away. I would rate my Look After Me experience as 10/10 – that's something I don't do lightly. Why? Annie was an excellent hostess, and so welcoming. The apartment was immaculate, and she even offered me dinner which was lovely. The Look After Me products were a nice surprise and excellent touch of flair. If I was going over to Wellington again I would definitely stay with her again as it's very close to Lambton Quay and other tourist attractions."
Tania, Picton
"I have a good time and I can save money. Which as a backpacker is good." Julia Gottenberg.
Sue and Bill are very friendly people and willing to shre their expeirence and knowledge with guests. And they have a beautiful house with good view over Lake Taupo. Sue is very talented: singing, painting, cooking and love kids so much! Bill is diligent let us visit his secret air-model house. My baby had a good time there and was too excited to sleep. We played the game "Chicken Feet" together. We enjoyed the stay in the house!
苏珊和比尔是一对非常友善的夫妇,苏珊非常有才华,会唱歌、绘画,厨艺也非常棒,非常喜欢小孩子;比尔非常勤劳,还让我们参观他的航空模型。他们的房子非常漂亮,从房子里就能看到陶波湖的美景。我们非常享受呆在那里的时光。
Jane, Forest and Zhiying, from Shenzhen, China

"I wanted something fairly modest that didn't cost an arm and a leg. Janette's place was pretty close to Christchurch city and a fantastic shopping mall. Janette was a great host. I really like the concept, I'll check out other places around the country."
Heather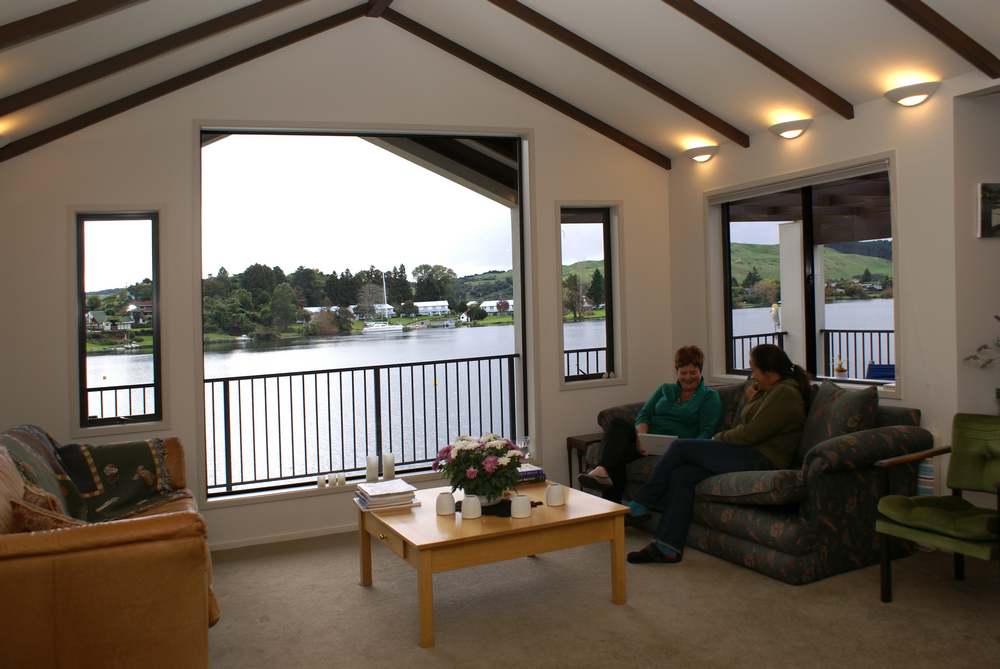 "I was pleasantly surprised. It was very modern and private and being right by the lake, the setting was idyllic. We even had our all-day business meeting there. It was definitely a bonus not having to pay extra for email, parking or a decent coffee!"
Irene Kereama-Royal.
"The best thing about staying with Look After Me is the feeling that eventhough you're away - you feel at home straight away. We escaped the Earthquakes and tripped around the North Island last summer. We camped in some places, but stayed in Look After Me places in Wellington and Rotorua when we needed a few home comforts, or to do some washing and check our email.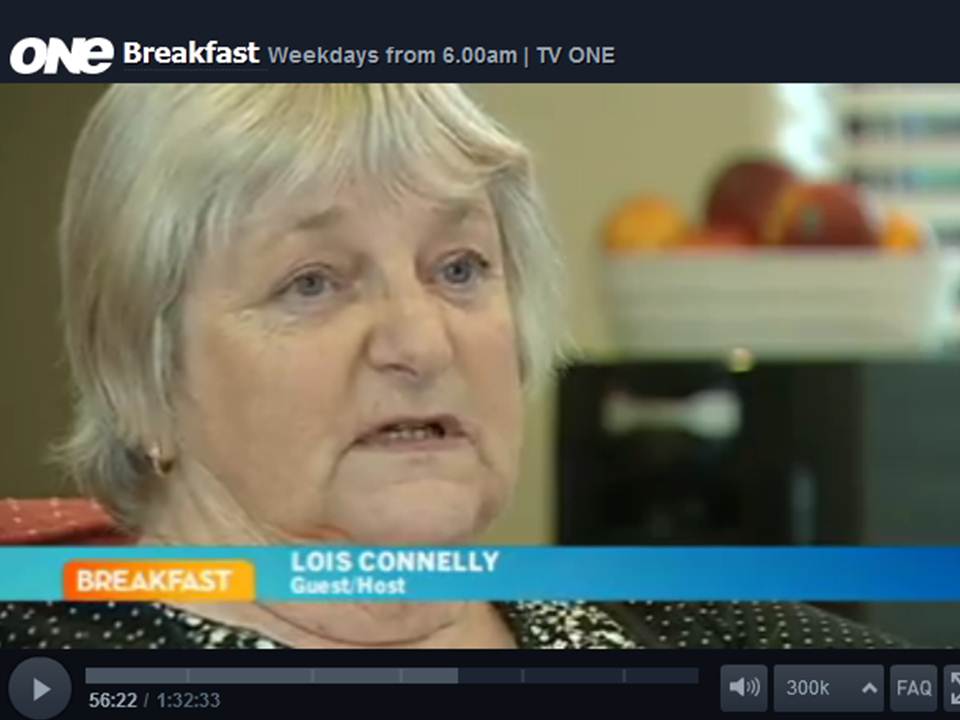 To be honest, Laurie wasn't so keen on the idea at first because he's not really into trying anything new but after he found out one of the hosts liked watching the rugby, he felt better about it. "Bloody good" was what I got out of him, so he must have had a good time.
Whereas I'm quite social and I don't mind a glass of wine and a laugh or two and I'll try anything once. I think one of the best things is meeting people your own age and just the feeling of being able to relax and not put on any airs and graces. I can't believe how good value it is - we are used to paying $145 for a hotel, so accommodation around $100 for something nicer and more personal is fantastic!
Yeah...I love this concept. This is going to be bigger than Ben Huir."
Lois (and Laurie) Connelly.
About the idea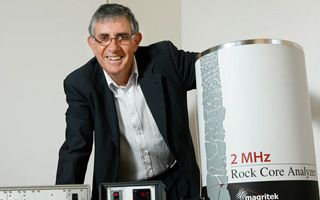 "There is no doubt in my mind that there are New Zealand entrepreneurs out there who will develop a niche product that the rest of the world wants. They'll insist on living in here and then quietly attract business to them. Look After Me is exactly that and Julia Charity has leapt off a corporate ship, into her tiny little waka and is sailing the entrepreneurial sea under the firm direction of good business mentors and a whole lot of courage. Watch this space."
Sir Paul Callaghan. Kiwibank New Zealander of the Year.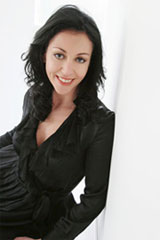 "Look After Me is a fantastic concept for the host as well as the traveller. As an entrepreneur and world traveller the idea of being able to stay in high quality homes with quality local people who can give you invaluable knowledge to the area and the culture is far more an attractive proposition, than a personality-less hotel where the only people you meet are other tourists. From the hosts point of view - what a wonderful way to be an ambassador for your region while also generating some additional revenue. Women helping women – you've just got to love it."
Angela Beer, Hello Dolly
"What's good for New Zealand, has to be good for Gisborne"
Ming Foon, Mayor of Gisborne.
"We are supportive of all initiatives that can assist to reduce the pressure on accommodation in Christchurch. Good luck with your homestay network."
Peter Townsend, Chief Executive, Canterbury Employers Chamber of Commerce.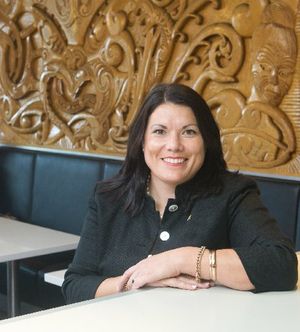 "Congratulations on your business concept. It has real merit! I love the innovative approach you are taking to creating Work Experience positions for locals. Well done!"
Linley Parry, McDonalds Rotorua – Golden Arch Award 2010; Rotorua Business of the Year, 2010.
"NZ used to suffer from Tall Poppy Syndrome. Now I reckon we just suffer from lethargy. That was until I met Julia Charity. Look at her – she's a pocket rocket with as much passion and power as I've ever seen. She'll go places that one."
Te Radar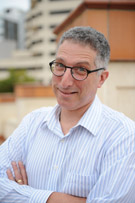 "Look After Me has a global market with a useful test market in New Zealand, has revenue from day one,it's rapidly scalable, can be bootstrapped, and is
based on a simple online concept that can be built out to meet customer needs as we discover them. Most importantly, we really like Julia Charity – she has an excellent track record as a scientist, domain experience in hospitality, strong networks and the vision, passion, methodical approach and stamina to see her through the hurly-burly of running a startup."
Dave Moskovitz, Managing Director, Webfund Ltd, Wellington.
"Well it's good to know there's now a network of homes around the country where we can travel,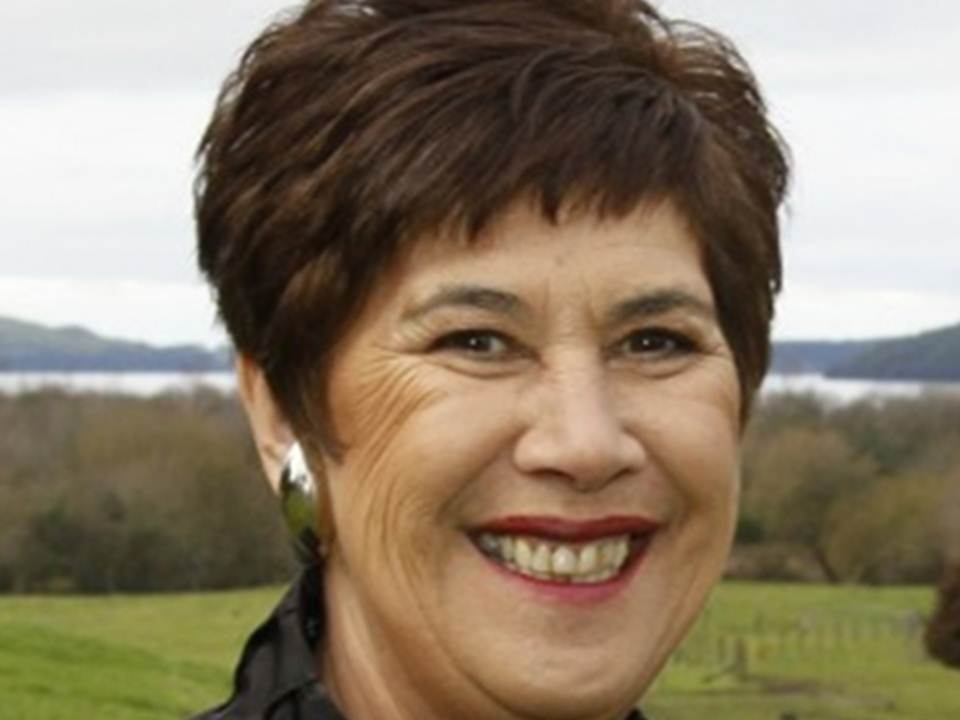 feel safe and have some 'real' conversation. After all, life's for living! This is a wonderful initiative for women everywhere."
Merepeka Raukawa Tait, Rotorua.
"Hey this looks cool. What a great idea. Let us know when you get 'People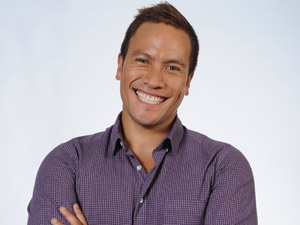 Like Me' up and running. [sister site for rainbow community]"
Tamati Coffey
"The Look After Me concept could really help re-build Christchurch, one bed at a time. We've just got to get the tourists back to Christchurch and make them feel safe….and I think everyone in Christchurch has their own story to tell. So…yes…this could be very good for Christchurch". Julian Carver, Christchurch Earthquake Recovery Authority, October 2011.
"This is a good idea." Rt Hon Prime Minister John Key
"Thank you for your help accommodating guests for the Ellerslie Flower Show." Brian Galloway, Director, Ellerslie Flower Show.
"Jules is a values-driven businesswoman." Dr Phillip Wilcox, Senior Scientist, Scion and recent Look After Me Investor.
What our hosts say
"I was keen to become a Look After Me host because Tom and I like meeting people. We see it as a way of passing a little bit of old-fashioned hospitality and local knowledge to travellers. This extends our 'international' family and its' about connecting with others."
Alison, Look After Me Host, Rotorua.
"I see it as a way of offering something we love and hope that others feel the same way".
Amanda, Rotorua.
"Well I'm hosting people anyway….and I usually do it for free. It's good to have a chance to earn a bit of money."
Look After Me Host.
"It sounds funny, but the hardest bit for me about signing up, was the thought of accepting money from people. It's not in my nature. But then I thought, well if I offer good value for money and better service than what's already on offer, travellers are quite expecting to pay for it."
"I'm not really in a position to sign up myself, but I have passed your pamphlets on to everyone I know because I think this will be good for some of my friends who could use a bit extra…."
Susan, Taupo.
"I was initially worried about safety but when I thought about it all our travellers are women or couples over forty. They've got more to lose than we have. They turn up on our doorstep with passports, money, their whole world in their back pocket. Of course it's a matter of trust"
Amanda, Rotorua
"It's just so nice to be appreciated for something we're doing anyway…I really love this home and I'm thrilled to be able to offer it to you too."
Rosie, Auckland
"I've had a B&B before, but this is just easier. No pressure of advertising, I can block out my calendar when I've got friends coming, I just get to do the 'nice' bits of hosting, without the fuss of running a business. I offer a lovely room very close to Auckland city with a beautiful breakfast, so it's great value".
Carol, Auckland.
"I'm not sure about these chocolates – they're too big."
Wellington Host (We have addressed this by offering guests both the original Chocolate-Orange Tablet as well as a new range of individual or double truffles. (Browse these and more in our Shop)
We've been hosting guests for nine years now and love opening our home to guests from around the World as well as New Zealanders. We know you will enjoy your stay with us. New Zealand leads the World in Agriculture and what better way to share a passion, than staying on a working Dairy farm minutes from Hamilton City, in centre of prime Waikato Dairy country.
Desley and Steve, Waikato.