The Idea

Mornington Villa hosts David (seated) and Barbara (with wine) serving guests in Dunedin.
The idea is simple - sharing kiwi hospitality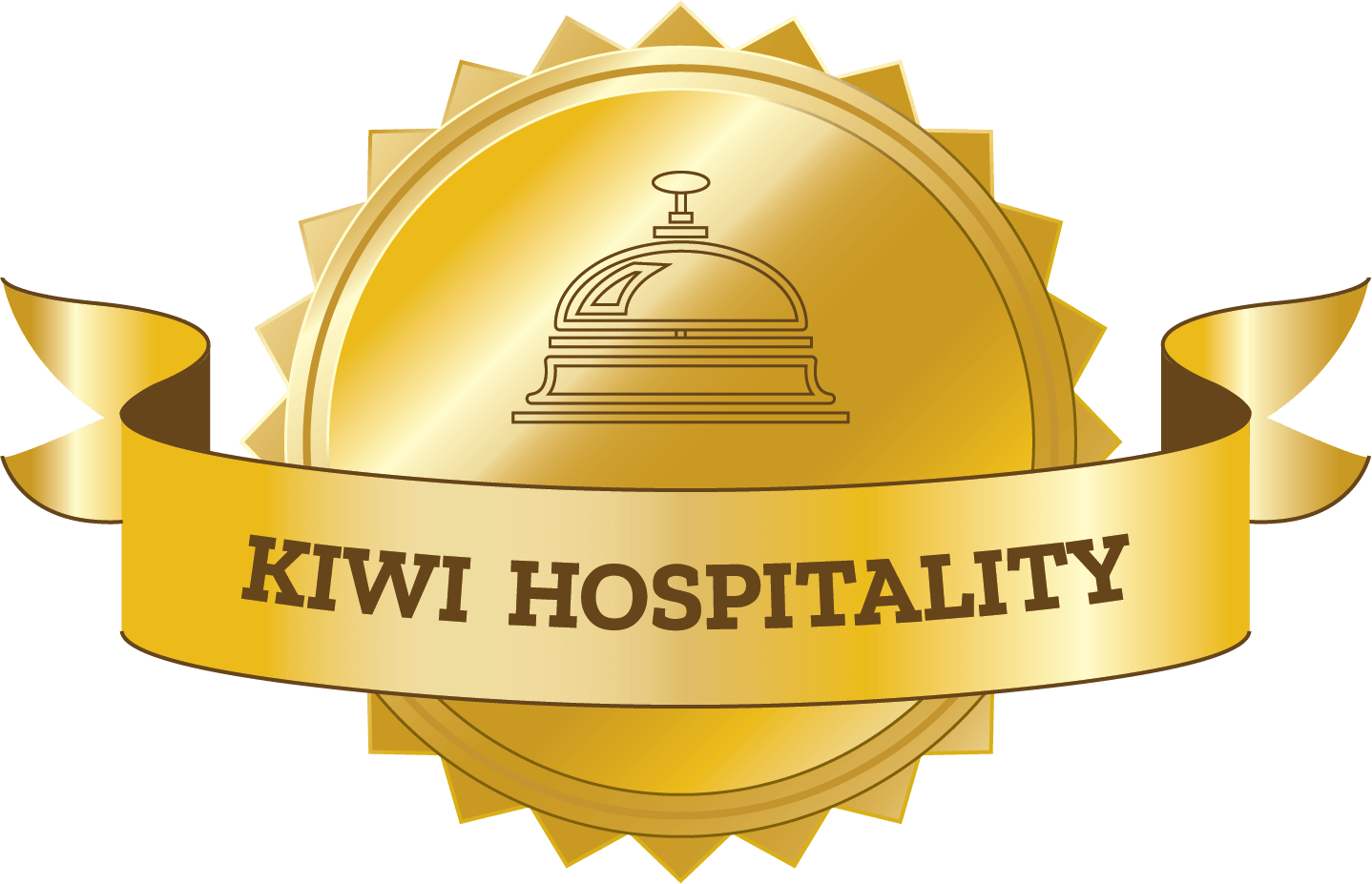 It's kiwi hospitality - people looking after people. Since Covid-19, this has never been more important.
From humble beginnings
Look After Me originally launched as an accommodation network ahead of the Rugby World Cup in New Zealand, 2011.
We've already looked after over 18,000 guests all over New Zealand.
Our hosts look after guests by offering a homely, personalised service. Rooms are mostly self-contained units and guest suites. We also offer Bed and Breakfasts, Homestays, Farmstays and help manage the campervan park, 2 km from Hobbiton Movie Set.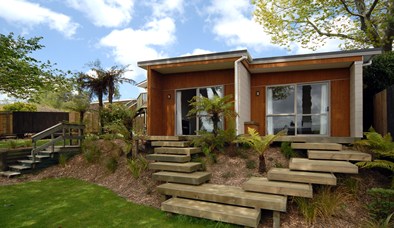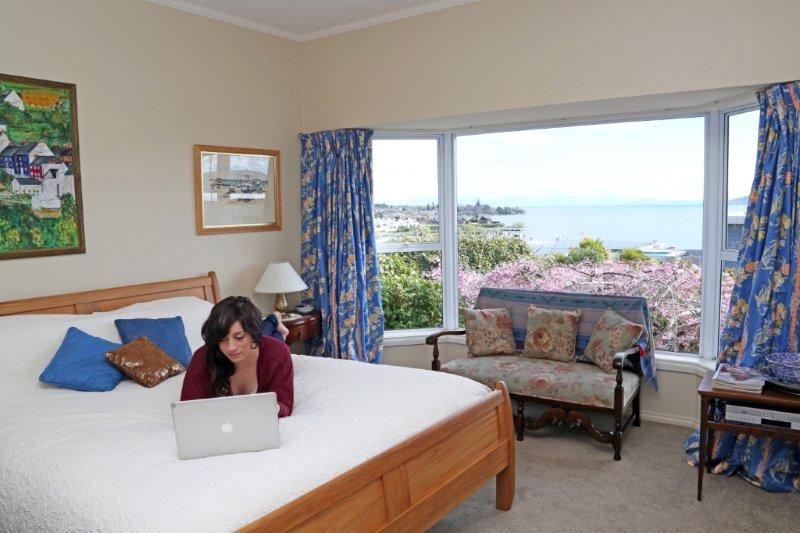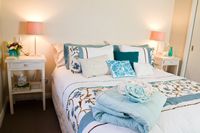 However, in 2020 with the global Covid-19 pandemic - like every tourism business - we've had to quickly adjust to the way guests are changing the way they travel.
With more drive-to travel, as couples or double-couple bubbles, we are doing our bit to unite New Zealanders through innovative thinking, bringing hosts and guests together - for fun and hobby-based travel.
That's why we've just launched our Virtual Hotel concept.
What's a Virtual Hotel?
A Virtual Hotel is a new concept for New Zealand.
By definition, a hotel is 'an establishment providing accommodation, meals, and other services for travellers and tourists.'
Virtual, means 'not physically existing as such but made by software to appear to do so'.
Although our rooms aren't in the same building or in the same place – they are managed from a central location, using a core set of principals and brand values.
The strength of Look After Me is not in the concrete we have poured - but the relationships between people.
As our guest, we understand that you are unique. Every room and each host who looks after you, is also unique. We aim to match you with the right accommodation, with the right host, at the right place - no matter where you are going, or why you are travelling.
Here's our visual interpretation of our Virtual Hotel: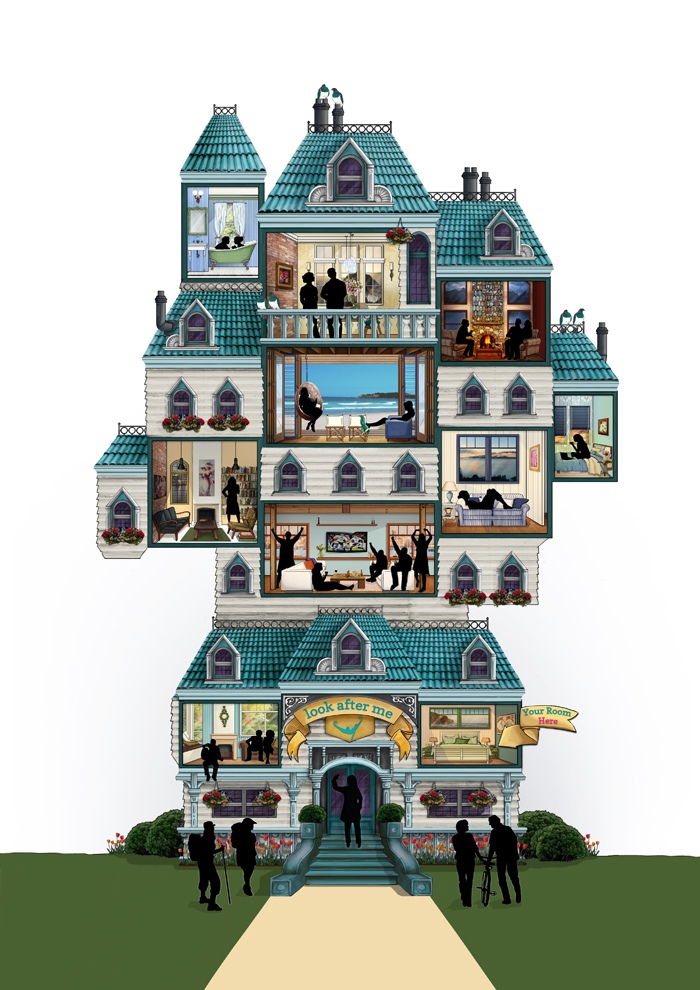 Who stays in our Virtual hotel?
We warmly welcome singles, couples, singles and small groups of 3 or 4. For larger groups we recommend hotels and holiday houses.
As our guest, we invite you to select accommodation that best suits your style – be it classic, quirky, charming, country or chic.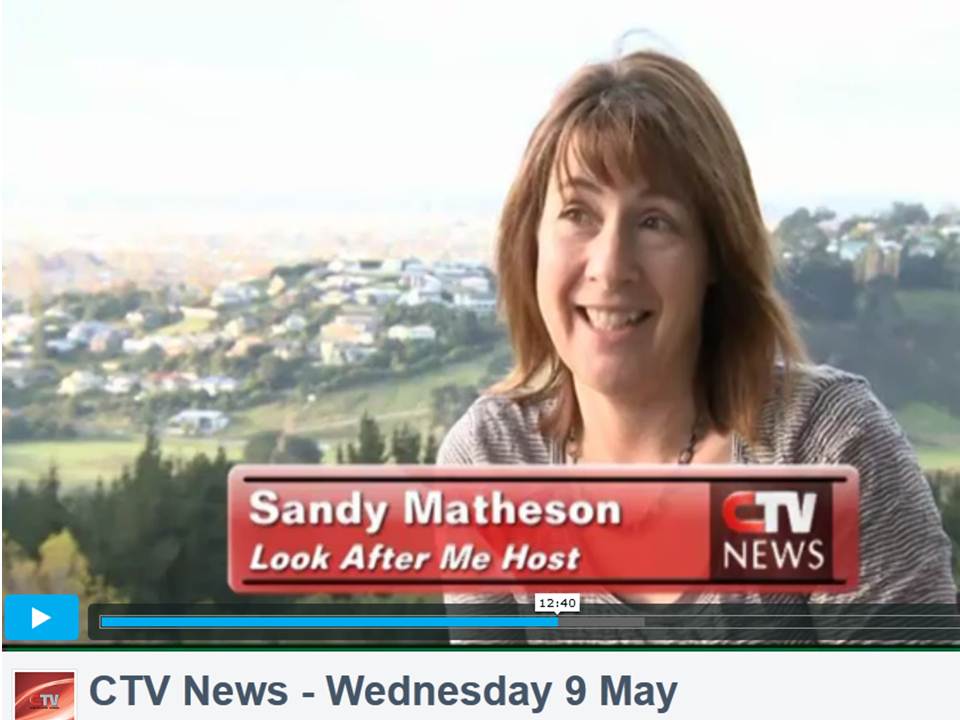 Click on the picture or this link to watch this video to understand how our Virtual Hotel is working in New Zealand.
We first introduced the idea of a Virtual Hotel to help with the rebuild of Christchurch, after the earthquakes.
What about meals?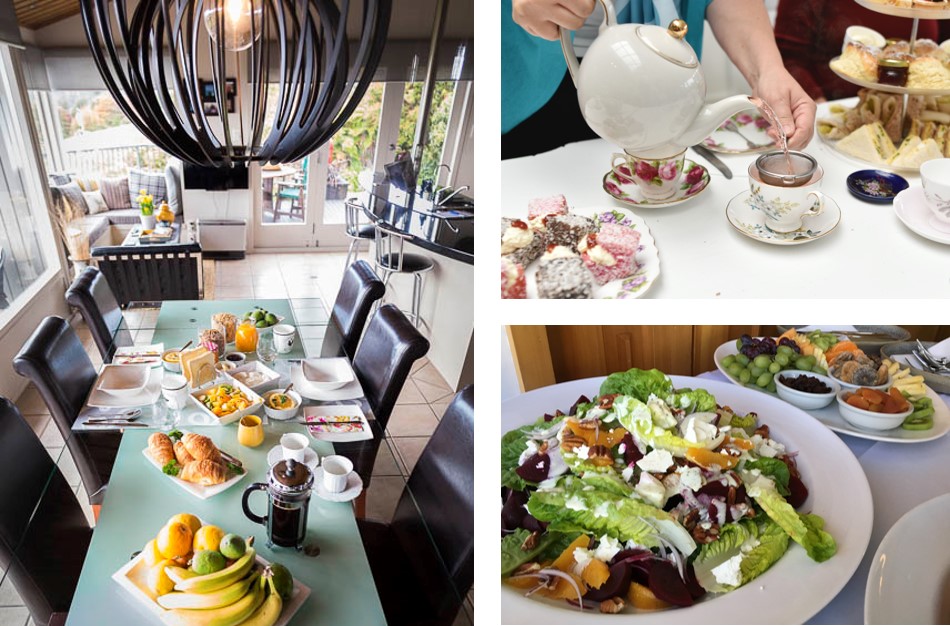 Our rates include a light breakfast, usually cereal, fruit, toast and tea and coffee, unless stated as 'self-catering.' Many hosts set up breakfast for you and invite you to help yourself at a time that suits you best. We have optimised how we offer hospitality, while being respectful of physical distancing as recommended in our Post Covid-19 recovery phase.
Additional meals are by arrangement and reasonably priced.
We encourage candid conversations (phone or email) between our guests and hosts to arrange this ahead of time. Or use the pre-book and pay buttons to order an in-home meal to your taste.
We know and trust our hosts will serve meals that are thoughtly prepared according to your dietary needs and offer good value for money.
Added extras
Costs can really add up when you travel so most of our hosts provide additional services for no charge. Here are the sorts of things you'll find useful:
Internet access - FREE
Laundry - usually self-serve - FREE or $2 contribution for power
Parking - arranged with your host - FREE and included. Just follow your hosts directions.
Quality tea/coffee - FREE - as most rooms also come with breakfast.
Unique 'little touches' like fresh flowers, home-baking or small welcome gift - FREE AND PERSONALISED
Personalised choices for wine and beer. Alcholic beverages can be offered and legally served to up to 10 guests in any one homestead, lodging or self-contained establishment. We always encourage safe, responsible drinking. Guests can chose $15, $20 or $25 bottles according to their budget and tastes. Again, we encourage guests to select their preference of beer and wine ahead of time so your host can prepare for your arrival.
Great value for money
Standards are important and you want to be assured of great value for money, no matter your budget.
We are real people, with real places and offer real prices.
We personally assign each of our homestays/guest rooms a Quality Mark of Trust in one of three levels of accommodation and work with the host to agree a fair room rate.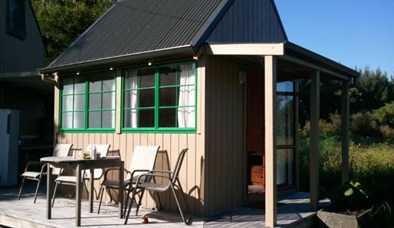 Basic (1 - 2 star equivalent): Very clean and comfortable rooms typically in modest homes or basic self-contained units ($60 - $75). Usually shared bathroom or limited facilities like email access or meal options. Some require linen or may be self-catering.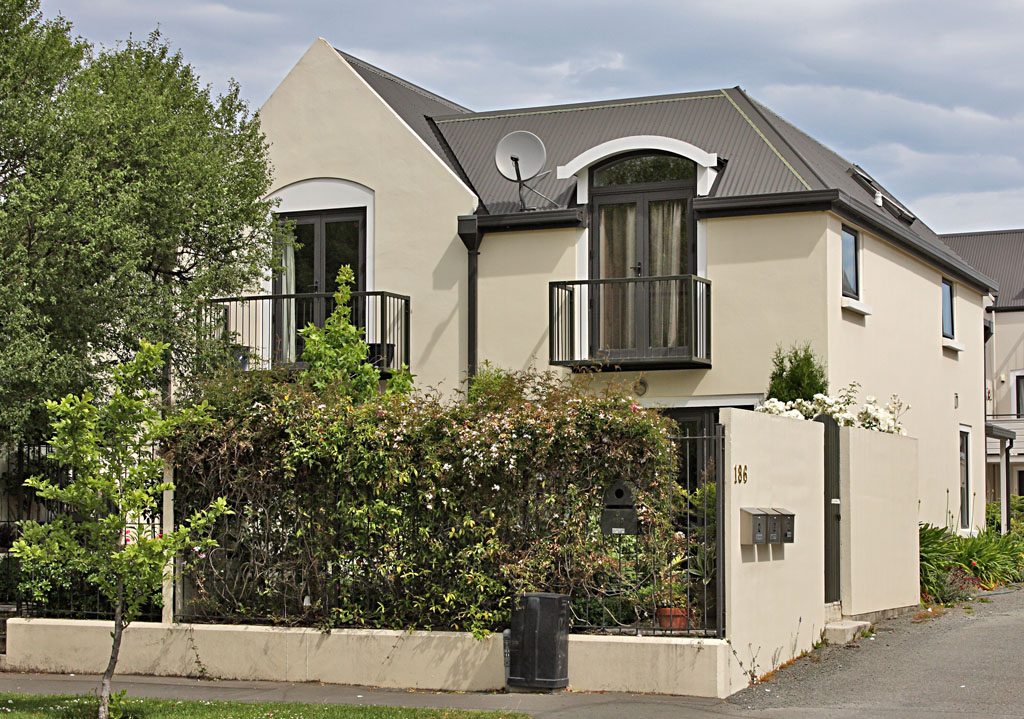 Classic: (3 - 4 star equivalent) Very clean and comfortable rooms in quality homes, modern decor, beautifully furnished and appointed. From $75 to $145. Breakfast included, quality tea and coffee. May have own bathroom facilities, or in-room entertainment. Internet, laundry facilities and meal options available by arrangement. This represents 80% of our current homestays and hosts. Genuine 'at-home' feel managed by caring kiwi hosts.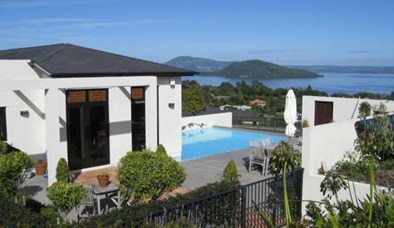 Premium: (5 star equivalent) Our most luxurious homestays with breathtaking views, stylishly appointed for our most discerning guests. From $145 through to $250 per night. We're proud to offer these utterly delightful homestays with warm, gracious hosts.
A warm welcome awaits