Accommodation Network Gets Set to Introduce Creative Journeys and Educational Festivals
Posted in Press Room
Published: 29/08/2019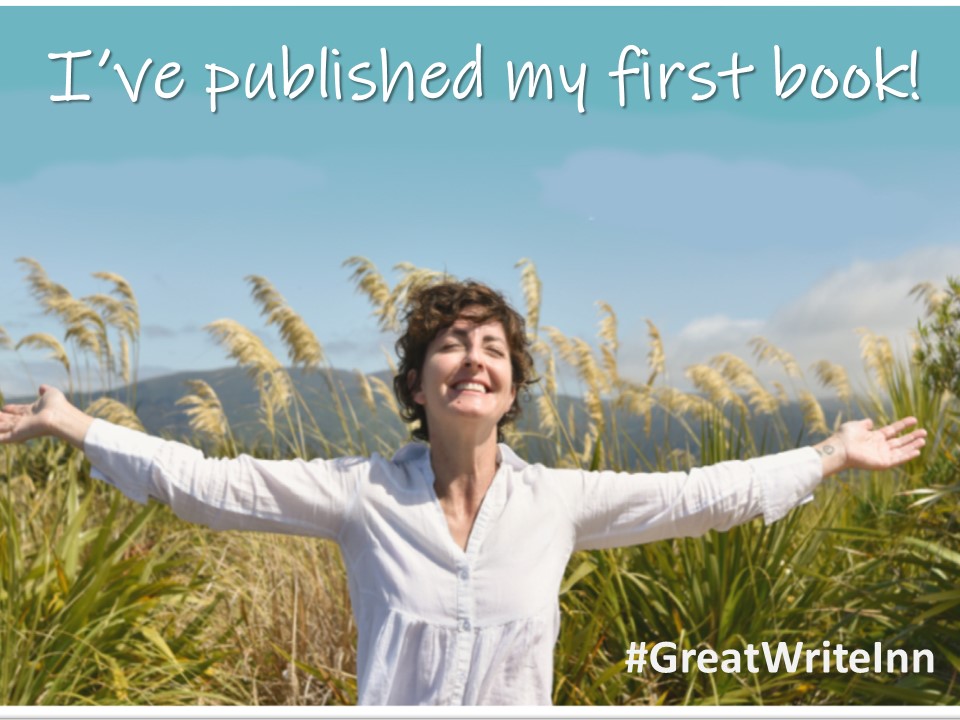 This week, Tourism Ticker talks to Look After Me's founder and tech entrepreneur, Julia Anne (formerly Charity), on establishing New Zealand's largest homestay network, expanding the business offering to include Creative Events and Educational Festivals and navigating some of the difficulties involved with pioneering the shared access economy in New Zealand.
Tell us about Look After Me
Look After Me is a homestay network that has looked after over 17,500 guests. We help homeowners rent out one, or more guestrooms. Our customers are people looking for short term stays in beautiful accommodation hosted by genuine people who provide exceptional hospitality.
We founded the company in 2011, just prior to the Rugby World Cup. Our creative team is in Dunedin but we are relocating our Headquarters back to Rotorua in 2020.
Look After Me has a team of eight dedicated and talented people. I own 67% of the business, and there is a very experienced co-director who owns 5% – Colin MacPhee . We also have a small group of shareholders who own 23%.
How has your network helped New Zealand's Tourism Industry?
The Look After Me accommodation network has helped support many events around New Zealand: The Rugby World Cup, Cricket World Cup, WOMAD in New Plymouth, World of Wearable Arts in Wellington, Field Days in Hamilton and big concerts like Ed Sheeran, Pink and the Eagles. We'll also be also supporting Elton John, Queen and the Hospital rebuild in Dunedin.
We've established homestay options on 15 the 20 New Zealand cycle trails and assist administrative professionals organising short term accommodation for visiting guests, particularly Universities and Polytechnics and Government organisations. Pretty much anyone looking for a locally owned alternative to AirBnB which can connect with New Zealand payment gateways, invoicing and accounting systems.
What's new?
Our business is growing, and we're pleased to announce an expansion with some new products being launched in 2020. Look After Me will be upgrading to include tours and Creative Events to its accommodation network.
Our events will be held in various locations around New Zealand and focus on creative journeys, each with different themes.
For example, The Great Write Inn helps authors move through the seven stages to publish their first book. Our Stay and Clay event is all about clay, pottery, ceramics and mosaics. Frock It will launch in Wellington and is for creatives wishing to up-cycle, re-cycle or fashion a garment. We've got other events around art, food and photography in the pipeline. Opportunities may also evolve in association with America's Cup.
We will be launching the first Great Write Inn event in Dunedin, at Easter 2020 but also taking the same event to Rotorua and Wellington later in the year. Guests can enjoy the 5-day educational festival and book homestay accommodation, meals and the chance to engage with local people as part of the experience.
We have plans to offer the events and creative festivals in other locations around the world. For example, we believe the Great Write Inn could move through all 23 cities of literature. The Look After Me concept is based on our world class New Zealand hospitality but we believe we can take our values and manaakitanga anywhere.
We are currently seeking investment to validate our ideas and explore the international expansion opportunity.
Who is your core target market?
Our core market are the baby boomers, mainly retired women and mostly domestic (70-80%). We don't have the marketing budget to be able to reach the international market, however we do get interest from international visitors when they are here as they want to meet local people and enjoy kiwi experiences. Homestays are an ideal way to share the manaakitanga (welcome and hospitality) that Kiwis are known for.
Our favourite customers are mature, middle-aged and retired women who are looking for a great in-home experience in beautifully clean accommodation that has been checked and vetted to meet our high standards. Our brand promise of 'looking after you' is perfectly suited to this market, as looking after people is at the centre of everything we do.
Working with our discerning clientele for more than eight years, we realised many of them were seeking rich, meaningful experiences – particularly related to their favourite hobbies or passion for a life-long quest to achieve something like publishing their first book or fashioning an heirloom garment.
What are your major challenges?
Marketing is a big challenge for us, because the accommodation market is already crowded.
Funding of course, is always a constraint but we've reflected seriously about our business model and upgrading to an events strategy focusing on creative industries, we may be eligible for event or creative funding – we're currently in the process of applying.
What's the Sharing Economy and why do you think it is important for New Zealand?
I'm a real proponent of the shared access economy which, globally has grown 200 percent year on year. Look After Me was recently identified by a New Zealand business magazine as a pioneer of the shared access economy in this country.
It has largely been left to Airbnb to come into the market here, but there aren't any regulations, and that, quite frankly is worrying. Anyone can rent anything and there have been some poor experiences which reflects on Brand New Zealand.
As the pioneer in the shared access economy space in New Zealand I would be more than happy to lead the kind of regulatory environment that needs to be established. I've been talking with councils about how we can use our software to account for visitor nights and help uphold high standards of hospitality. We'll be leading the Bed Tax Debate in Dunedin in October to bring the industry together to talk about levelling the playing field and finding out what's important to protect standards.
Quality is very important to us and our customers. We check and vet all our properties and do standard checks to check the people and the properties are real. We have a zero tolerance for scammers.
Any hopes and dreams for New Zealand's Tourism Industry?
That the tourism industry in New Zealand stands unified and proud of our world class hospitality. It is our people that are our greatest asset.
I'm a great subscriber to Martin Snedden's belief that we are a small country and a small industry globally and we should be unifying New Zealand Inc and working out how can we best support each other.
Largely that is the case but there are pockets of protectionism, which are there in any industry, but I'm an advocate for unifying the New Zealand brand. Tourism New Zealand have done a fantastic job in that space, but I do urge and encourage tourism operators to embrace our unification, to continue to put New Zealand on the world stage as number one in the world (together with Iceland), for how we treat our visitors.
Back in 2011, I felt a fair amount of resistance when introducing a concept that shared wealth among ordinary New Zealanders. Look After Me was seen by some as a threat. I see our offering not as a threat to already established businesses as our homestays offer a connection with local people that guests wouldn't otherwise experience. The desire and demand for those local connections and experiences is ever-increasing, and we are able to fulfil that need.
Is it hard being a female tech entrepreneur?
As one of a small number of female tech entrepreneurs in the tourism industry, I've received some great support from my peers but also some resistance via some old paradigms. Taking a leadership position and bringing the Experiential Economy to New Zealand is adopting a new way of thinking. In a very male dominated industry, this has had a few challenges, and yes, I have struck negativity, put-downs and just plain rudeness but I've navigated them because I believe women deserve to travel and have fulfilling experiences while feeling safe.
I am proud and privileged to have the support of my co-Director Colin. As we seek new investment into our creative endeavours and educational festivals, it would be helpful to have another female director at the helm, but as with any important decision, it's about who is best for the job.
Any bright lights on the horizon?
It is an exciting time for New Zealand's Tourism Industry. I know we've got some challenges, but I think that the shared access economy can provide some key solutions to infrastructural issues that the New Zealand has been grappling with, like distribution, seasonality, supply issues against the backdrop of an aging, more technologically savvy population. I just don't know how to get my voice heard in such a busy, massive industry.
Together with the rise of the Experiential Economy, I believe New Zealand could take its rightful place as an economic powerhouse and can be proactive about leading by putting people first, profits second. I worry that off-shore companies like AirBnB and Uber have been allowed to operate unchecked and have been so disruptive to our communities.
I believe it's New Zealand's time to rise. As an industry, we are perfectly capable of taking our ideas off-shore – why not take New Zealand hospitality to the world, instead of sitting back complacent and letting off-shore companies take what is rightfully ours?
As a very small player, we can only do, what we can only do. It is for this reason, we have purposely positioned the upgrade to an Events and Accommodation network right into the intersect of three major global trends.
Firstly age – according to WHO people aged 60 years and over will nearly double by 2050, and when recently surveyed by Expedia – 76% of Baby boomers were seeking genuine, local experiences.
Secondly, the Shared Access Economy is growing at an estimated 200% year on year. PWC have estimated the SAE will be a $335 Billion industry by 2025.
Finally there are numerous indicators that women have emerged as a powerhouse of consumer economies, so we have positioned our brand to appeal, generally, but not exclusively to women.
With Solo travel being the no 1 travel trend for 2019, our products are suited for women who chose, for whatever reason, to feel safe, comfortable and looked after when they travel.
We would love for Look After Me, to look after you.