Homestay Accommodation Network Editor's Hot Pick - Next Magazine
Posted in Press Room
Published: 14/05/2014
Look After Me was chosen as the Editor's 'Hot Pick" in May's Next Magazine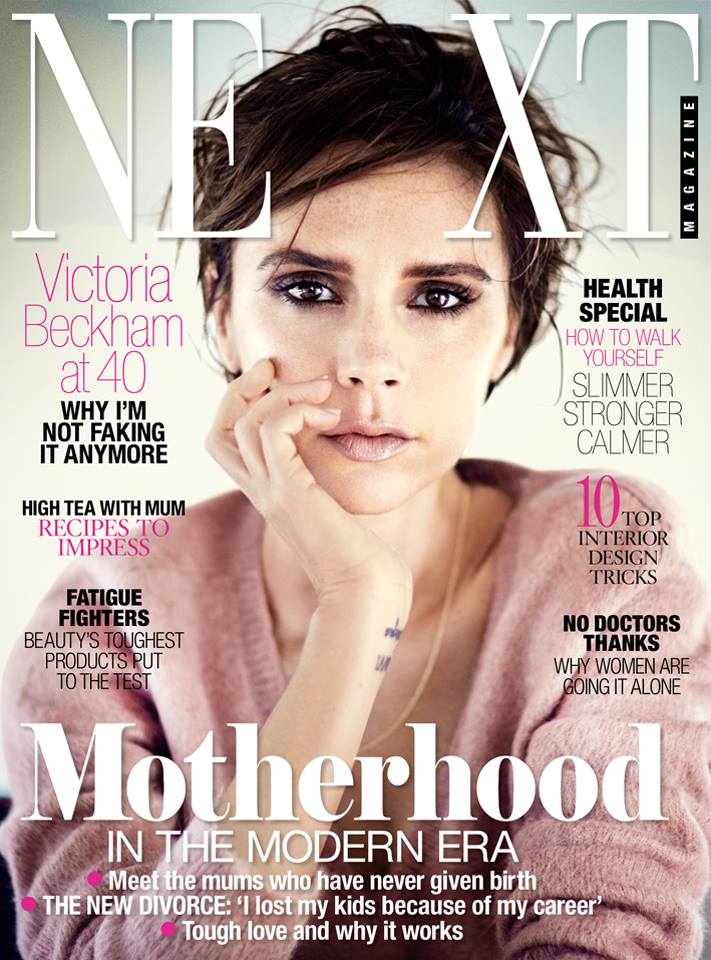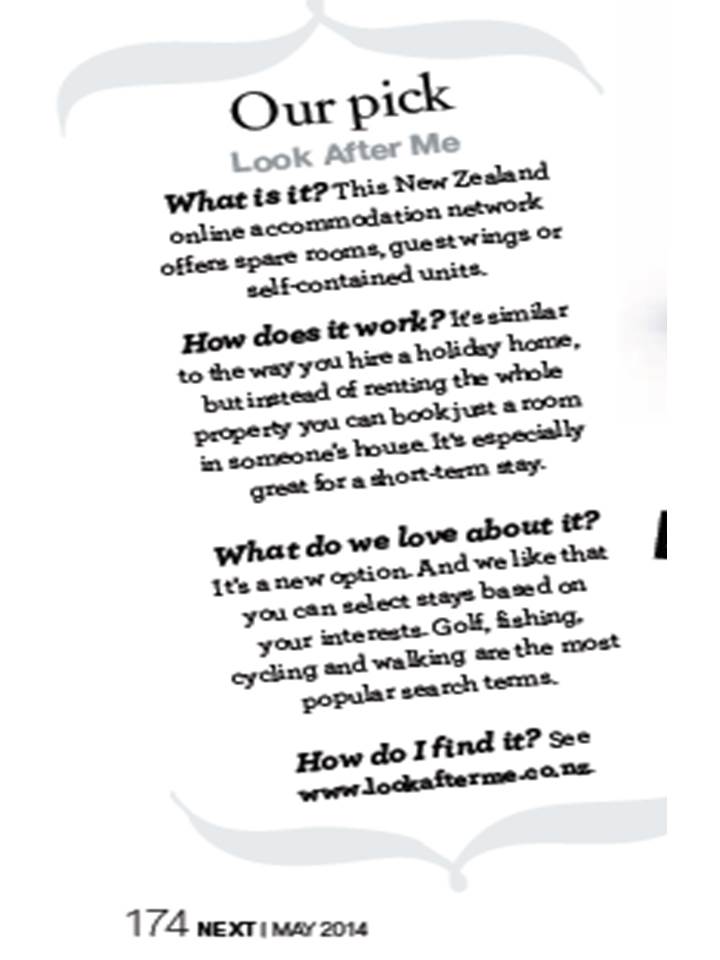 Our Pick
Look After Me
What is it?
This New Zealand online accommodation network offers spare rooms, guest wings or self-contained units.
How does it work?
It's similar to the way you hire a holiday home, but instead of renting the whole property you can book just a room in someone's house. It's especially great for a short-term stay.
What do we love about it?
It's a new option. And we like that you can select stays based on your interests. Golf, fishing, cycling and walking are the most popular search terms.
How do I find it?