Top tips for Labour Weekend Getaways
Posted in Baby Boomers NZ, News
Published: 22/10/2013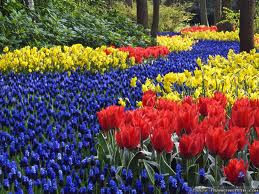 Labour Weekend is a much-deserved long weekend - an opportunity to celebrate the end of a long winter stretch. Here are our top tips for a Labour Weekend Getaway.
With glimpses of warm summer weather and spring baby animals and blossoms, we suddenly leave our hibernation, say farewell to the fire-lighting routine and make plans for getting out and about.
I have plans to hit the garden centres and rediscover my green fingers, perhaps grow some old favorites such as tomatoes and basil and maybe try something new!
There is plenty to do over the break; we have sourced some interesting events from Eventfinder (love that site).
Look After Me is New Zealand's Homestay Network and we love the idea of people having fun. Our idea of 'fun' is hearty conversations, sharing mutual interests and activities. We are also passionate about getting New Zealanders to see more of their own country. As we increasingly see ourselves as a village of four million people, we are encouraging you to visit some of your 'neighbours'.
Our website makes it easy to match our guests up with hosts with common interests. So what is it that you love? Here are some of our ideas, matched with accommodation with really neat hosts who have same interests as you. What's your ideal Labour Weekend Getaway?
We have genuinely friendly, welcoming and interesting home hosted accommodation all over New Zealand with hosts we know and trust. Here are some of our best ideas for holidays so you can 'getaway' this Labour Weekend.
Auckland - a convenient getaway Labour Weekend
Auckland Tall Ships Festival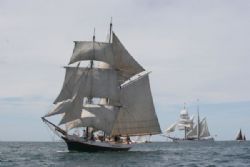 One of our favourite Labour Weekend Getaways is to head to Auckland. A long awaited tall ships festival will be hosted in Auckland over Labour Weekend. Eight ships and over 600 sailors, participating in tall ships festivals in Melbourne and Sydney, will cross the Tasman for a three-day festival to be hosted by Voyager New Zealand Maritime Museum.
Our host Miriam from Conifer Grove Oasis has a keen interest in sailing and business. From $100
Getaway to Christchurch this Labour Weekend
FESTA - Agropolis

Agropolis hopes to provide a "garden-to-plate" experience via a mobile kitchen. During FESTA, Agropolis will be running workshops on everything from seed raising to composting.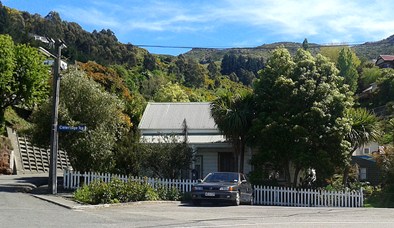 We have plenty of green fingered hosts in Christchurch perhaps you would enjoy visiting Heritage Cottage, Joanna would love to have you visit her Lyttleton cottage and garden. From $50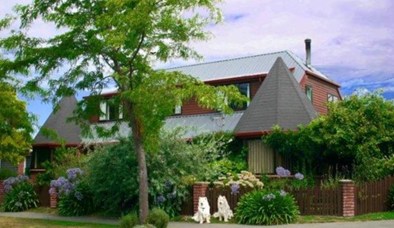 Alternatively Sandy's home aptly named Lavender Towers is gorgeous and the gardens overflowing with blooms. From $70
Wanaka - a fabulous Labour Weekend Getaway
Lake Wanaka Wine & Food Fest, Free Live Music by Kiwi music legend Don McGlashan, The best of Central Otago wine, Delicious Food, Stunning Views, Mountain Biking, Fashion, Art, Theatre. Make sure you are in Wanaka for Labour Weekend!
The Dell B&B - Dave and Penny offer a lovely rural home hosting property, from $90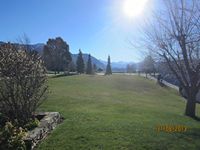 Also Bridget's home is near the golf course and very central to the beautiful attractions and lake. From $70.
Make Napier your Labour Weekend Getaway
The County Hotel's Premier High Tea Event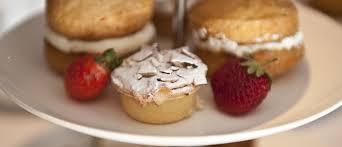 The friendly team at The County Hotel would like to invite you to join us for our Premier High Tea Event.
Our beautiful dining room will transform into a girly girl's dream, adorning plush pinks, fine china and floral blooms. Sweet tea aromas will fill restaurant in anticipation of your arrival. We are proud to serve only the finest of tea's and sublime handmade gourmet goodies.
Located close to 'The County Hotel' the Hawkes Bay Homestead is both private and charming. From $75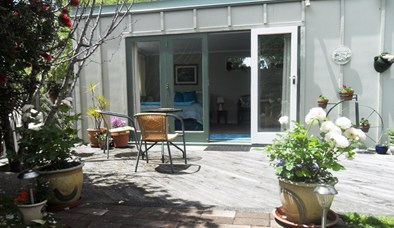 Or experience Debbie and Malcolm's self contained Bellbird Studio. From $70.
Paekakariki
The Secret Food Society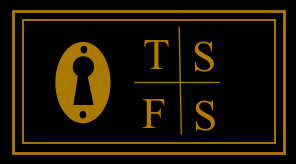 Smoke-o: AKA morning or afternoon tea, taken with a cigarette break. Usually taken by blue collared workers in the mid to late 18th century.
This Labour weekend wander up (or down the tracks) and find us at Paekakariki train station for Smoke-o.
Paekakariki train station was once the buzzing junction, famously known for it's 8 minute refreshments; teas, ham sandwiches, pies and cakes. We bring a modern twist to these kiwi classics in both a brunch (the morning tea of the lazy and night owls) and afternoon tea.
You just have to visit our little secret too, Trish's Olive Getaway in Whitby. From $75.
Rotorua - don't let them 'getaway'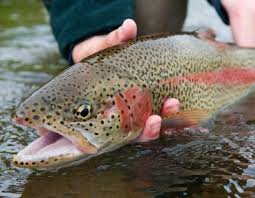 Rotorua Trout Fishing Season has recently opened, don't let the bit one getaway this year stay with expert fishermen and share a yarn and maybe a secret or two.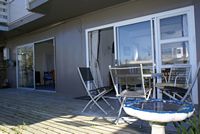 Grand Views - Barbara and Phil are keen fisher-people they offer a lovely self contained unit with lake views. From $55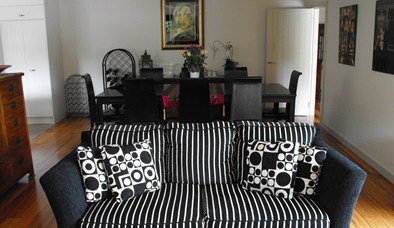 Mountain View Lodge - Jonathan and Lynnelle have a lovely central home and are keen to share a story or two. From $90.