Gallivant with the Grandies
Posted in Baby Boomers NZ, News
Published: 3/04/2015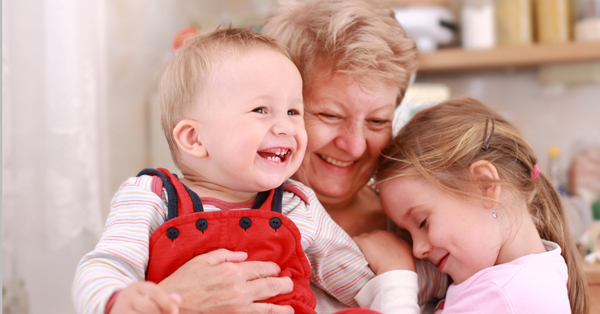 Ever taken one of your special 'grandies' on holiday with you? Grans and Gramps will either groan or glee at the prospect....but even a single night away can create special memories and strengthen the connection between generations.
It's now the schol holidays.That's the perfect excuse to take one or two of your grandkids away and really have a wonderful time together.
That time can be spent doing something really simple - nature walks, picnics and fish and chips at the beach...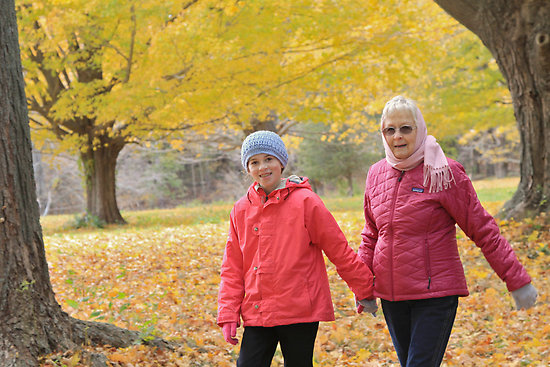 Or maybe you want to get involved in a project - helping hands volunteering at the SPCA or taking flowers to a rest home is a wonderful way to give back to the community
You may want to share your military service history with an ANZAC day dawn parade or museum visit.
Why not plan a memorable holiday for you and one of the young people in your life - your teenage grand-daughter? Your 3 year old Grandson? The seven year old twins....? Or _________________ [insert name of grandchild you'd most like to take on holiday].
All over NZ there are plenty of fun, cheap and cheerful, glam and rustic activities and places to go.
Here at Look After Me Homestay Network, we're all parents with school aged chidlren. We love the school holidays (really!) because of the extra quality time we get to spend with our kids. It's so nice not having to rush them about for the morning routine and because we all work from home, we can integrate work into our family life quite easily. But as busy working Mums, we're also incredibly grateful when our parents offer to take the children for a few hours or even overnight.
Since we've all got school holiday plans involving two and three generations, we thought we'd share our ideas on places to take a short one or two night break that are suitable for you and your grandchild. The properties featured below are typically two or more rooms, guest bathroom, where the hosts are also grandparents and they are child-friendly. It's nice to sit up and chat with like-minded people after the kids have gone to bed.
Farmstays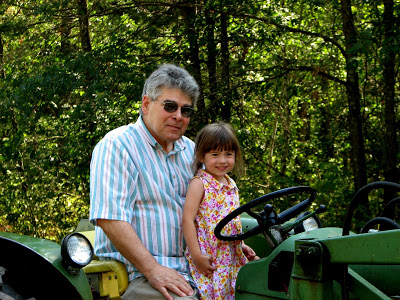 My all-time favorite happiest memories as a kid was going to stay on my uncle's farm during the holidays. It's quintessential universally kiwi-kid fun! But unless you know someone directly, it can be hard to find a place that you know will be child-friendly, is a genuine farmstay (so you'll get to see some animals) and has really decent people in charge. We've carefully selected some really quality farm experiences for you. Scroll down to read about some of our ideas for Farmstays all around NZ.
Farmstay in Geraldine Marchmont Cottage from $120
Explore Otago and local small town NZ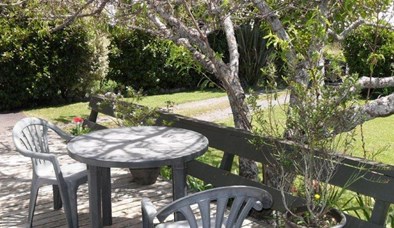 Self contained farm cottage at Waiere Falls near Matamata from $80
Re-discover simple pleasures like collecting freshly laid eggs or explore the nearby Waiere Falls
Environmentally friendly
If you're passionate about the environment, you might want to take your Grandie on an Eco-Friendly retreat. We also offer ideas for you, or if your up for the adventure try something completely new to both yourselves and the kids. Whatever you do we are certain that it will be memorable and will enrich your relationship for years to come.
Learn about the environment at The Ruru's Roost, Motueka, Nelson from $110
Get back to nature, enjoy nature's bounty and beauty.
Cultural experience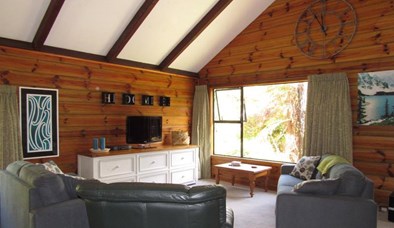 Have a cultural experience at Te Whare o Mokomoko in Rotorua from $150 (couple)
They also have great opportunities for a Maori Cultural Experience by going paddling a Maori Canoe (Waka) with the Aotearoa Waka Experience Company, located at Hamurana Springs in Rotorua.
Beach Retreat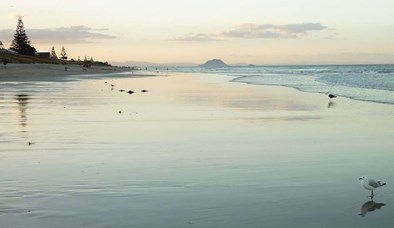 Escape the city, travel to Whakatane, Farmstay Leaburn Farm from $85.
Relax, beach comb or read ...
Thrills and adventure
Have an adventure at Mangarewa Downs between Rotorua and Tauranga from $120
7 km from the recently developed TECT all terrain park, for all your adventure activities
As a 'grown-up' grown up, adventure doesn't come knocking on the door the way it used to, so maybe it's time you just went out there and got some. If there's something you've always wanted to do, but never quite got around to it, taking a Grandie is sometimes the perfect excuse. We'd love to see some photos of Grannies and Grandies whale watching or exploring the Waitomo Caves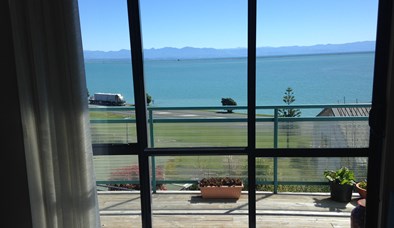 Put your feet up and what the grandies explore Nelson at I can see for miles! from $90
Get outdoors to explore, adventure at Snowy Waters Lodge from $125
Helpful information
We found an array of really interesting sites with interesting information of what to do with grandchildren. Here are some of our favourites:
http://www.grandparents.com/grandkids/grandparents-day/grandparents-day-things-to-do
http://grandmaideas.com/two-things-to-share-with-your-grandkids