Go Fish - ideas for fishing holidays
Posted in News, Baby Boomers NZ
Published: 1/10/2013
Hooked on fishing?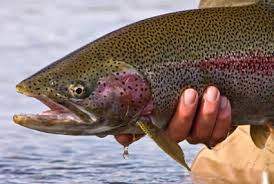 Come and stay with hosts who have access to primo fishing spots. Even better, our mad-keen fishing hosts can't wait to give you their best fishing tips - from a humble kiwi homestay ($60) to a luxury lodges in Hawke's Bay or Gore.
Easter is a great time to build up your bragging rights, biggest catch, longest battle, the largest number in a day and of course 'the one that got away'!!
A fabulous way to try something new, deep sea, lake or river fishing try out new gear, learn the best spots from your friendly host who will most likely will smoke your catch for the price of a cold one!
To discover your next home-away-from home where the fishing are biting and the hosts are friendly, browse on the links below: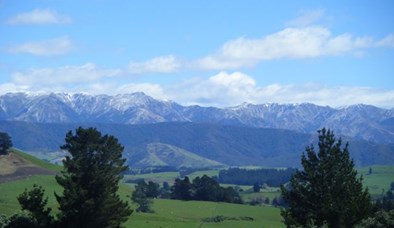 Little Bush Homestay, Puketitiri, Hawke's Bay
Enjoy river fishing in the Kaweka Forest with your rural retreat hosts. Sleeps up to four (queen + 2 singles).
Your hosts are Irene and Mark. Priced from $60 (single) per night.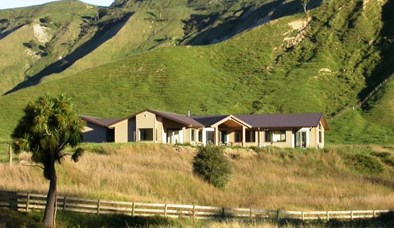 Koherepo Station Ecolodge, Ruakituri Valley
A new, modern, Comfortable Eco-Lodge in the Ruakituri River valley in Hawke's Bay area. Ideal accommodation to serve both the dedicated trout fisherman and the casual vacationer. Next to the river, close hiking, explore the region from ocean to forest. Priced from $160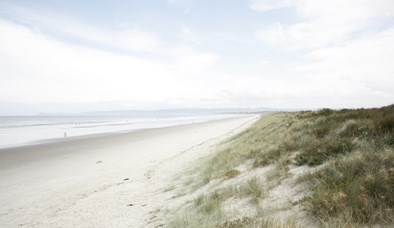 Paradise Shores, Northland
Premium sea fishing, stunning home and welcoming hosts who know all the best spots and happy to share their knowledge.
Your hosts are Rowan and Mark. Priced from $150 - $245 per night.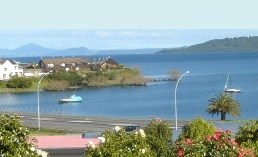 The Bothy, Taupo
The Bothy is a self-contained studio unit with breathtaking views of Lake Taupo and the Tongariro National Park. Own entrance, lounge, kitchenette, bedroom and bathroom. Priced from $180
Maple Grove, Takapau, Hawke's Bay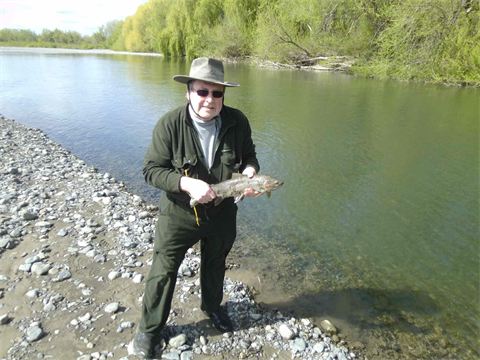 No need to rough it....stay in this character homestead. Guest wing with bathroom, lounge and splendid hospitality and knowledge. River fishing in well-stocked Tukituki and Waipawa tributaries.
Your hosts are Paul and Annie. Priced from $130 per night.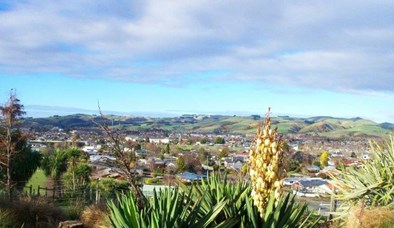 The Reservation B&B, Gore
Absolutely beautiful accommodation set in beautiful gardens. Ideallic retreat, very high quality. Enquire about trout fishing trips.
Your hosts are Jayne and Bruce. Priced from $120 - $140 per night.
Moana-Maunga Retreat, Lake Tarawera,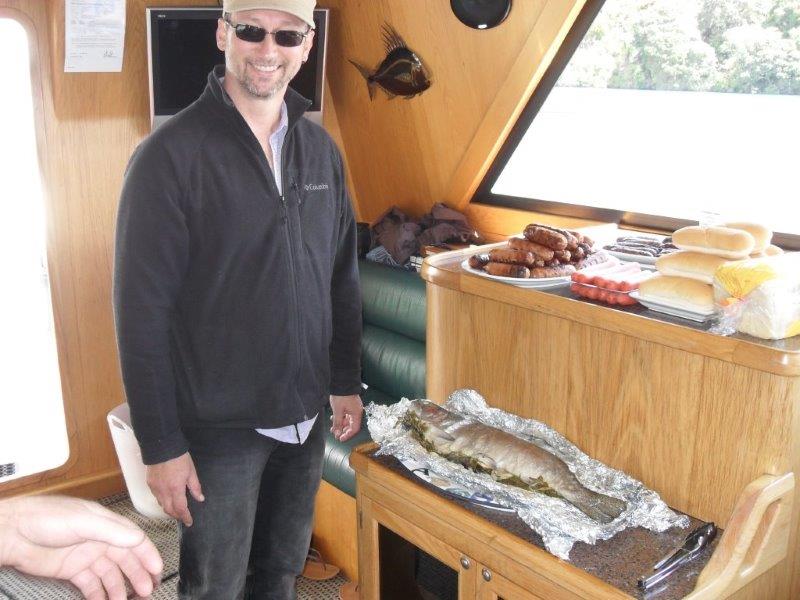 Rotorua
Options for home-hosted, guided tours or fully self-contained holiday house, close to boat ramps and good lake access. Host Phil will either cook your catch or recommend local restaurants to cook it for you!
Your host is the 'fish whisperer' Phil. Priced from $65 (single, hosted) or $180, holiday house option).
Joke of the Day: Costly Fishing Trip
Two avid fishermen go on a fishing trip. They rent all the equipment:
the reels, the rods, the wading suits, the rowboat, the car, and even a
cabin in the woods. They spend a fortune.

The first day they go fishing, but they don't catch anything. The same
thing happens on the second day, and on the third day. It goes on like
this until finally, on the last day of their vacation, one of the men
catches a fish.

As they're driving home they're really depressed. One guy turns to the
other and says, "Do you realize that this lousy fish cost us fifteen
hundred dollars?"

The other guy says, "Wow! It's a good thing we only caught the one!"