World's First Digital Hotel Officially Declared Open
Posted in Press Room
Published: 8/02/2018
Published by Tourism Ticker - 8 February 2018.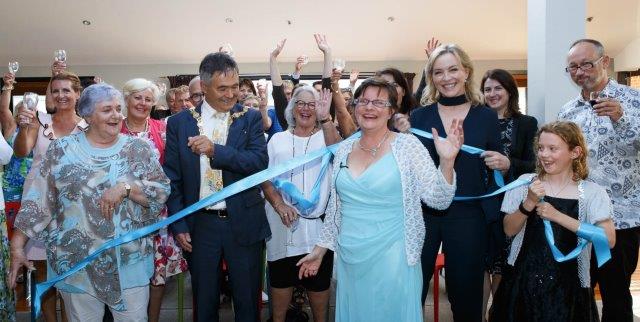 The evening of Thursday 8 February saw Dunedin's heritage listed Penthouse on Stafford street, staging the launch of the world's first completely digital hotel.
Entrepreneur, Dr Julia Charity, launched her new digital hotel, with the help of the Mayor of Dunedin, His Worship Dave Cull, and actress Rebecca Gibney. Homeowners can now take advantage of a new web-based platform, to offer their spare rooms and the comfort of their homes for hire.
Dr Charity is the founder of Look After Me, which is already New Zealand's largest, most widely spread home-grown homestay network. She founded the company in July 2011 before the Rugby World Cup and since then she's hosted over 9,000 guest nights in properties around the country; properties owned by people who want to harvest returns from under-utilised space, and to share authentic kiwi hospitality.
The digital hotel concept allows guests to book and pay for rooms through its newly launched digital reception. Guests can also purchase other services available from hosts. It allows hosts to list and update listings for their properties, and to market directly to potential guests wherever they are around the world, before or during their time in New Zealand.
The platform is being launched on a site called staydunedin.com and Dr Charity is proud of her journey to this launching point.
"I want to celebrate that a platform like 'Stay Dunedin' exists," she says.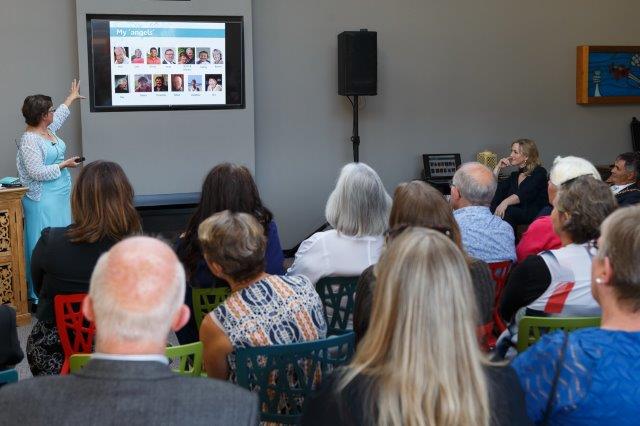 "I first realised that Look After Me would need to develop a mobile-friendly, commission-based website in 2013. It has taken me nearly five years to project manage it to completion. I finally feel that it is ready enough for customers to enjoy," Julia remarks.
Dunedin will be hosting over 150,000 visitors at its Forsyth Barr Stadium alone, over the next 6 months, principally for concerts from artists like Ed Sheeran, Pink and Shania Twain. Dr Charity wants to ride this wave of visitors by ensuring homeowners around the greater Dunedin area, and beyond, can offer comfortable, homely accommodation that adds value to visitors' Otago experience.
"As a Digital Hotel, we don't have steel and concrete to hold us together," she observes. "The only thing we have is trust. Look After Me is built on the foundation that people still believe and trust in the goodness of each other. The launch is about bringing together the people of Dunedin and inviting them to put their trust in the notion that an ever expanding hotel will be good for the city and better for the planet," says Julia.
Tourism New Zealand Board Chair Kerry Prendergast says "It's great to see new accommodation options like this become available to international and domestic visitors, especially when a major event like a concert might bring large numbers of people to an area."
"International travellers are increasingly looking for experiences where they have the opportunity to connect with locals. The digital hotel is a fantastic way to showcase the warm manaakitanga (welcome and hospitality) that Kiwis are known for," she says.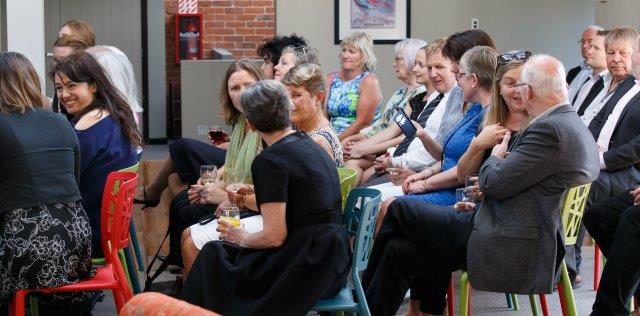 Before 2018, Look After Me worked with Event Promoters and hosted guests for Raggamuffin and Te Matatini in Rotorua, Womad in New Plymouth, Fieldays in Hamilton, ArtDeco in Napier and the Ellerslie Flower Show in Christchurch. Dr Charity will test the newly branded digital hotel with Dunedin events this summer and autumn but plans to roll it out across the country for other large events.
Julia has nearly 300 people on her waiting list looking for accommodation in Dunedin especially for Easter; specifically for dates around Ed Sheeran's concerts. She wants to have 400 new rooms available well before Easter around the city and will bring more online if demand requires it.
Thursday's launch was attended by business leaders, media representatives and tourism managers and was live-streamed for anyone wanting to see the concept come to life. The hotel was declared officially open by Mayor Cull.
It may be digital but there was a poignant physical presence in the form of a real ribbon, which was cut by Mayor Cull and Ms Gibney.
"Ribbons look better when they are cut by important people,"said Julia. "I invited Dave Cull because he is the leader of this city and I felt he was the best person for this job."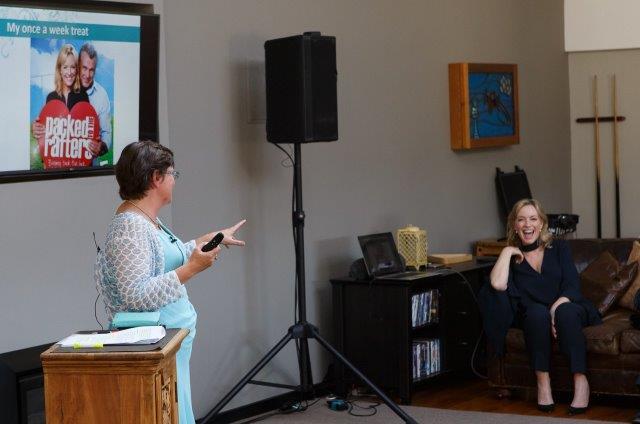 Julia invited Packed to the Rafters star, Rebecca Gibney because she was a favourite actress and because she represented to Julia some essential elements of the Look After Me brand.
"In the early days of Look After Me, I used to bribe myself to be disciplined with my sales calls and reward myself with watching Packed to the Rafters," reminisces Julia. "It was the only show I ever allowed myself to watch. Julie (Rebecca) was my favourite character. She was so real and relatable to me, and in a way, she represents the kind of host I want our guests to enjoy staying with and being around."
The sharing economy has seen a number of peer-to-peer businesses take flight in New Zealand but Julia Charity believes hers can revolutionise the tourism industry by bringing in standards.
"We're combining the benefits of the sharing economy but bringing in hotel-like standards," she says.
The business achieves this by carefully vetting and managing hosts, ensuring guest safety and comfort through regular quality control initiatives and working with hosts to maintain character and attend to detail on their properties. Julia is meticulous, and sees that hosts meet a range of standards around tax, health and safety and insurance.
Homeowners wanting to share their rooms and earn from the pleasure, are welcome right now. Julia urges anyone interested to make contact through www.staydunedin.com or lookafterme.co.nz if they're outside Otago.
"Most places will sell you a bed. Look After Me makes sure you get a good night's sleep," she says.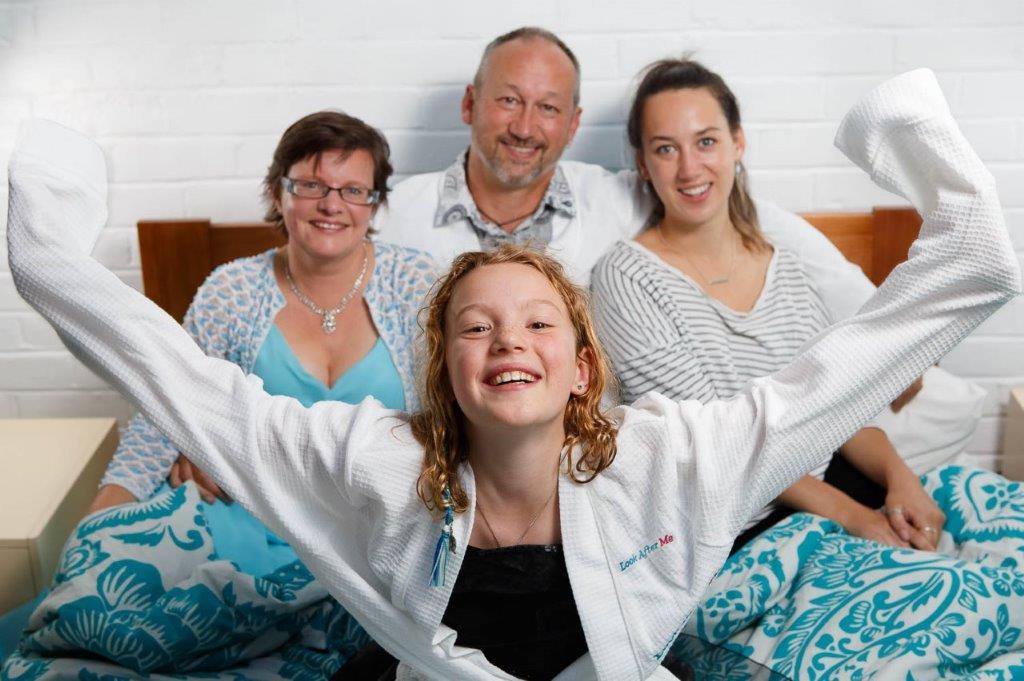 Stay Dunedin is the world's first Digital Hotel, based in Dunedin, New Zealand. If you're interested in staying in one of our guest rooms, take a look on our website www.staydunedin.com
To read the article published by Tourism Ticker - click here.
Image Caption: Alice Charity (12) Shareholder of Look After Me (and Founder Julia Charity's daughter) celebrates the launch of the World's First Digital Hotel