The Big (Bad Wolf?) Bed Tax Debate
Posted in News, Press Room
Published: 10/10/2019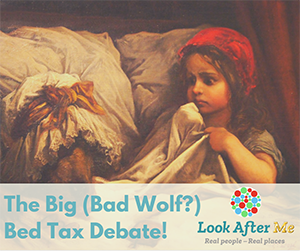 "Debate to Seek Bed Tax Views" - Otago Daily Times
The debate was well attended. We had some experienced and courageous guest speakers who shared their views and frustrations for the industry.
Attendees were passionate about their views and the spirit of the debate was very collegial and collaborative.
We believe it has spurred the community to think more about how the tourism industry fits within New Zealand as a whole.