Rotorua's Essential 50 - Thermal By Bike, Te Ara Ahi, Rotorua's Cycle Trail
Posted in News, Cycling Holidays
Published: 4/12/2013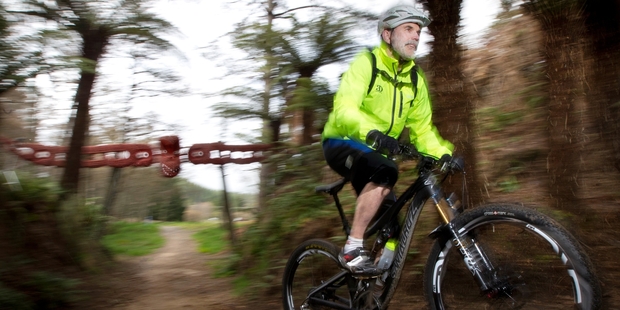 As an official partner of the Rotorua Cycle Trail 'Thermal By Bike' we wish to thank Rotorua Daily Post for highlighting Rotorua's new Cycle Trail on Day 3 of their summer series: 'Essential 50 featuring the top Visitor Attractions and local experiences in Rotorua.
Whether you are new to cycling or an old hand, Rotorua's Te Ara Ahi - Go Thermal By Bike Cycleway is a must-do.
Keen mountainbiker and Rotorua Deputy Mayor Dave Donaldson is a regular user of the Rotorua Cycle Trail and believes it's essential to try it, regardless of cycling ability."You can ride the entire length of the Cycle Trail and get a shuttle back or ride it in stages. It's great for tourists and lots of locals use sections of it," he said.
"It's downhill pretty much the whole way from Eight Mile Gate Rd. The Rotorua Cycle Trail has features you won't find on any other cycleway in New Zealand - there are geothermal landscapes and attractions."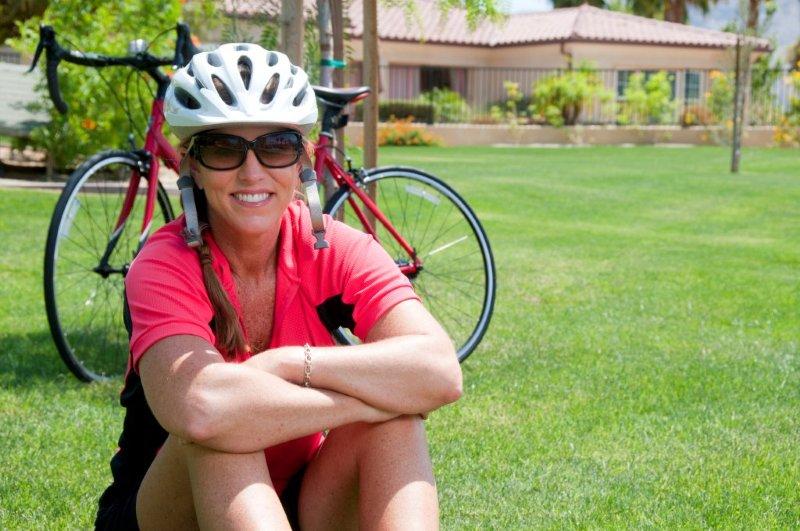 The Rotorua Cycle Trail, Thermal by Bike, starts at the Princes Gate Hotel and goes through Rotorua's Government Gardens and onto the sulphur flats track to Te Puia.
It visits Waimangu Volcanic Valley, Rainbow Mountain, Kerosene Creek, Wai-o-Tapu, Waikite Valley, Te Kopia, where an ancient mud geyser has come back to life, then Waihunuhunu at Lake Ohakuri.
"You can park up at Wai-o-Tapu and take the Cycle Trail to Rainbow Mountain and enjoy the uphill and downhill tracks, or some park at Waimangu and head to Rainbow Mountain that way. We hope in time that people can get a water taxi across Lake Ohakuri and join up to the Waikato River Trails and then ride to Karapiro."
Shuttles can be booked at the iSite on Fenton St. Accommodation at the end of Day One is provide by the Official Rotorua Cycle Trail Accommodation provider 'Look After Me' - part of New Zealand's Homestay Network. Bike-friendly accommodation for the Rotorua Cycle Trail is from $55, and can be found near the beginning of the trail (near Rotorua city) or out on the mid-point of the trail.
The Rotorua Daily Post Essential 50 lists the city's must-see, must-do and must-try activities and experiences. We'll be highlighting one every day over summer.
ROTORUA DAILY POST - Story Alison King
Photo credit: Dave Donaldson is a regular user of the Te Ara Ahi - Go Thermal By Bike Cycleway. Photo Daily Post File
'Look After Me' offers self-contained units, Homestays and B&B bike-friendly accommodation options near the start/finish of Rotorua'sThermal by Bike Cycle Trail. For those requiring an overnight option, we are pleased to offer Homestay accommodation, near Waikite Valley (just past the half-way point). Sandara Gardens is an absolutely gorgeous country retreat in beautiful Waikite Valley. Offering two bedrooms, guest bathroom in park-like settings. Cycle-friendly and perfect accommodation to unwind after Day 1 on Rotorua's Thermal by Bike Cycle Trail, Te Ara Ahi. To discuss accommodation options for your cycling holiday options on Rotorua's Cycle Trail please do not hesitate to phone us or browse for Rotorua bike-friendly accommodation for a memorable experience.

Phone Julia (Founder) 0800 526 123

julia@lookafterme.co.nz
www.lookafterme.co.nz