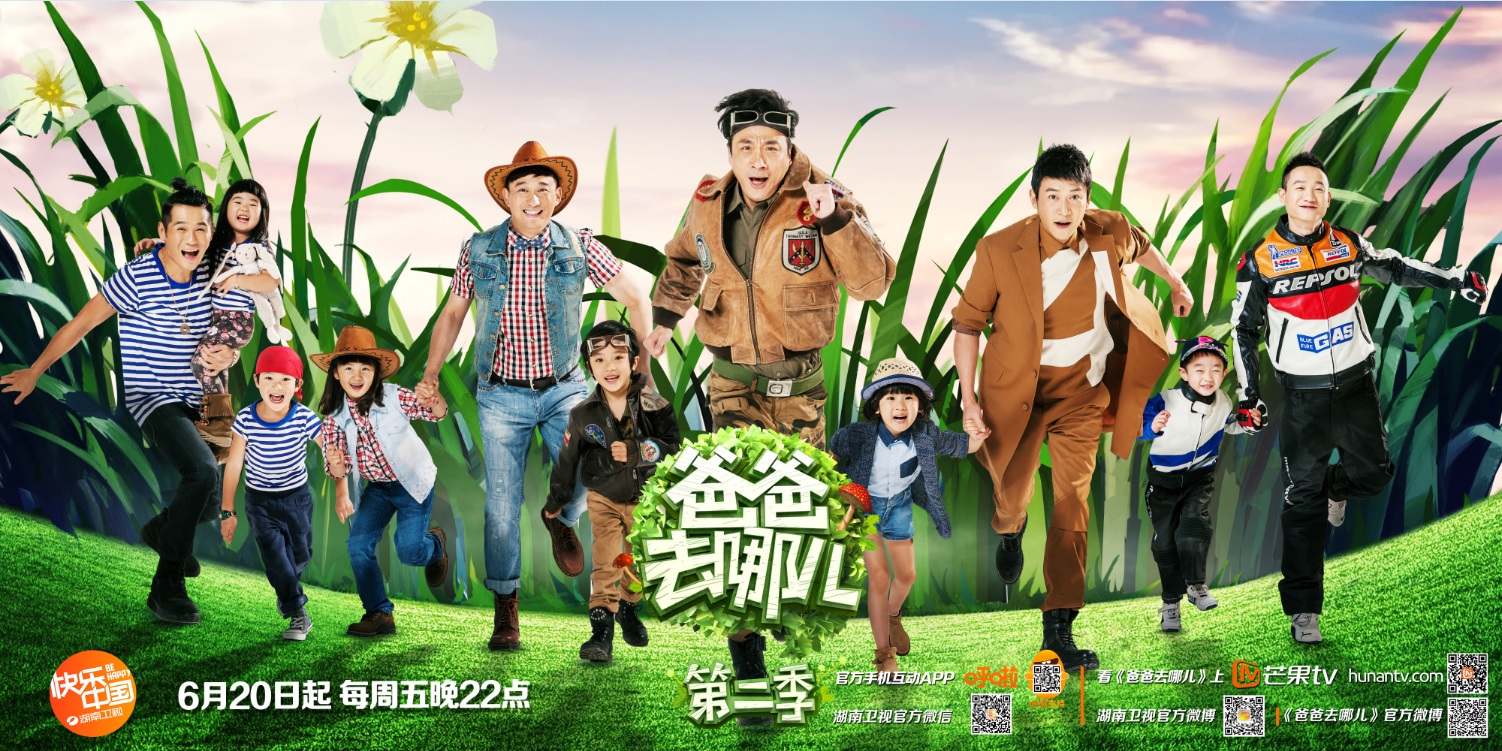 Rotorua has landed a leading role in China's most popular reality TV show, which will be watched by millions of potential visitors.
The show, called Dad, Where Are We Going?, has been filming in Rotorua and the central North Island for a week, with its stars visiting some of the region's most picturesque locations.
The region's landscapes will feature in the last two episodes of season two. However, details of the filming locations in Rotorua are under wraps because of contract restrictions.
The show's first season is estimated to have attracted about a quarter of China's population of 1.35 billion, making it one of the most watched in the country.
New Zealand is the only international destination to feature in the show, which follows five celebrity fathers and their children on an adventure to mystery destinations.
In the last two 100-minute episodes, the celebrities will experience New Zealand culture and accomplish a series of missions with or against each other.
Destination Rotorua marketing general manager Oscar Nathan said the TV crew was in Rotorua as part of a partnership with Tourism New Zealand and Air New Zealand, with logistical assistance from Destination Rotorua Marketing, tourism operators and the district council.
"China has been identified as the international market with the most potential for Rotorua and it's the prime focus of our international marketing effort," he said. "While the film crew's visit here provides a potentially huge marketing opportunity for our destination, the agreement we have with the Chinese production company is to not provide any specific details or comment until their show has gone to air in China."
Tourism New Zealand chief executive Kevin Bowler said it was a major coup for New Zealand to secure the broadcast.
Behind Australia, China is New Zealand's second largest visitor market with 243,472 arrivals for the year ended July 2014.
About 40 per cent of Chinese to visit New Zealand, about 86,750 people, had an overnight stay in Rotorua in the year ended June 2014.