Photography workshops help small tourism businesses keep their edge
Posted in News
Published: 16/05/2016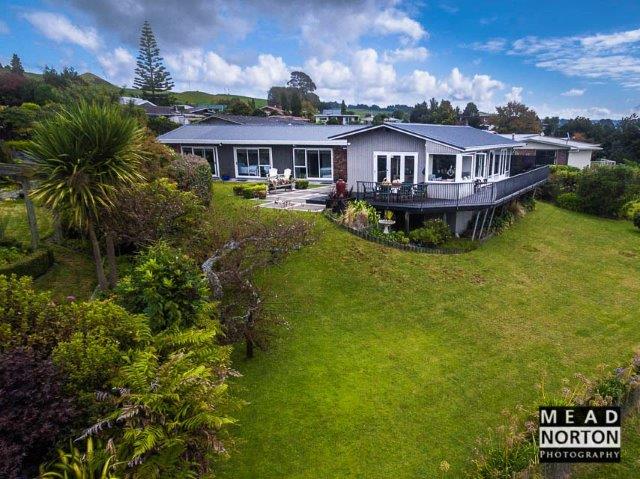 While deputy mayor Dave Donaldson has a wish list of better lakeside facilities and increased digital capacity, tourism operator and Founder of Accommodation Network 'Look After Me', Julia Charity has other ideas for how the new regional mid-sized Tourism Facilities Fund could help communities with small infrastructure projects to cope with the growing number of tourists and travellers to New Zealand.
Guest nights in Boutique Homestays and Bed and Breakfasts at 'Look After Me' have increased, on average, 500% year on year, providing a strong indicator of travelers increasing emphasis on memorable, personal and authentic experiences. However with nearly all bookings coming through the on-line 'reception area' of their 'Virtual Guesthouse' Look After Me wanted to encourage their boutique accommodation providers to improve the quality of their photographs showcased on their website.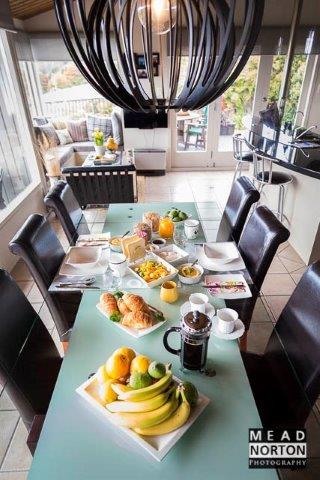 This lead to a collaboration with Rotorua's most technically qualified Photographer, Mead Norton, to offer Photography Workshops for Homestay, Bed and Breakfast and Lodge owners. Mead initially offered his workshops for cycle enthusiasts during Rotorua's Bike Festival, but recognized the growth in hospitality has its own opportunities. Mead has also started offering guests who stay at boutique guest lodges, personalised photo safaris.
The first workshop took place at Pohutu Vista, an upmarket B&B showcasing views of Lake Rotorua and nearby Pohutu Geyser. Hosts Althea and Ashley Oldman have managed resorts in Rarotonga and upon returning to Rotorua, decided to continue in the spirit of hospitality by opening their doors for guests.
"It's very personal. We just take one party at a time," explains Althea. "It is sharing our passion for New Zealand that makes hosting visitors so exiting".
During the workshop, Mead covered technical aspects of photography and lighting as well as hands-on teaching using the accommodation at Pohutu Vista to get participants to take better photographs of bedrooms, a bathroom, a breakfast setting and other defining features to accentuate its uniqueness.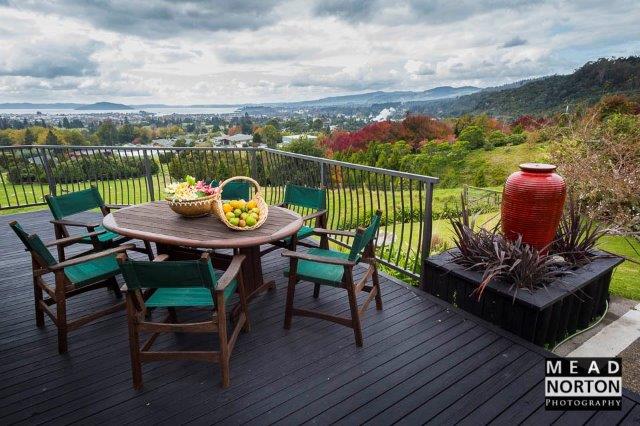 Angie Ratcliffe who operates City Lights Boutique Lodge on Mountain View Road was delighted with the practical tips she received. She was shown how to make the most of each shot using her own camera. "I'm passionate about photography and I have this beautiful new camera, which I wanted to learn how to use properly". I've got loads of ideas now for City Lights."
Julia Charity thinks that ongoing learning and networking through Workshops can give a professional edge to small tourism businesses while highlighting their authentic and unique character. She says that "although we have a nationwide unified brand, the same way that hospitality chains like the Hilton have, we're increasingly looking for ways that sets 'Look After Me' apart.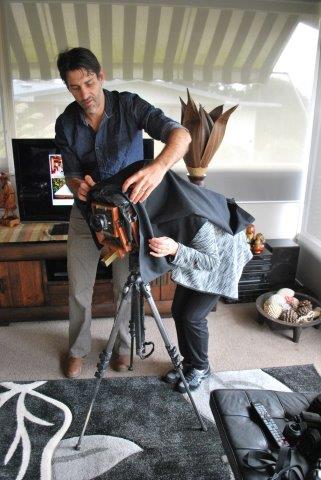 "One way to do that is to ensure our photographs better reflect our bespoke hospitality offering". We'll also be looking for other opportunities to amalgamate more of Rotorua's smaller tourism operators to contend for the Tourism Facilities Fund.
For information about upcoming Photography workshops contact www.meadnorton.com.