Nominate a deserving farmer and they could win a 'Getaway Retreat'
Posted in Events NZ, Competitions
Published: 9/06/2014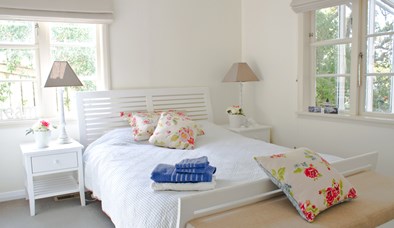 'Look After Me' Homestay Network is founded on hospitality and sharing what you love.
So when we heard the saddening news of high statistics of depression in the rural sector; we knew exactly what to do.
We are proud to announce our competition to gift a retreat to a deserving farmer. We hope that they will indulge in an opportunity to getaway for a couple of days, recharge and relax.
Please nominate a farmer who you think deserves a retreat. You could help win for them the opportunity to get away from the farm for a couple of days. Their 'Getaway' could be a ski weekend in Wanaka, a seaside bach to watch the waves or the escape to the winterless North to be in denial of the impending chilly season.
We have already been overwhelmed with heartfelt stories of farmers doing it tough.
We received this one over the weekend and we wanted to share it with you.
*Joan owns a 220 herd dairy which she runs on her own. She does employ someone to help with milking. However, there is the rest of the farm to keep on top of too, weed spraying, fertilizing, herd testing, etc plus book work and data entry when she's finally indoors, after the housework is done. She gets up in the middle of the night to move the effluent sprinkler, and check on cows during calving. She has no help with this. She loves farming but I'm sure she would appreciate a break away. If anyone deserves this, she does. (*name changed to protect her privacy)
Nominations will now close 30th June at 9.00 am.
Please spread the word. For details of our Press Release please click here.

Unfortunately we only four prizes. But if you are sure you know someone who really deserves a break, consider purchasing an Accommodation Voucher. It could make all the difference. Vouchers start from $50 and are valid for one year from purchase.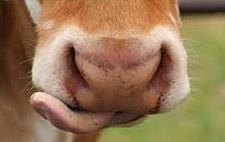 The fine print:
Nominations close 9.00 am, 30th June 2014.
Winner announced 1st July 2014 and notified by phone or email.
If the winner cannot be contacted or does not claim the prize within 14 days of notification, we reserve the right to withdraw the prize from the winner and pick a replacement winner.
In your entry you need to indicate why your Farmer needs a getaway (bad luck, financial pressure, weather crisis etc)
The 1st prize package incudes a Look After Me voucher to be used at any of our properties, to the value of $200. Must be used on consecutive nights within 1 year of issue. The second, third and fourth prizes will be awarded to a deserving Farmer for accommodation in a 'Look After Me' property in Christchurch or a B&B at Waitarere Beach or a B&B at Papamoa Beach .
The winner agrees to the use of his/her name and image in any publicity material. Any personal data relating to the winner or any other entrants will not be disclosed to a third party without the entrant's prior consent.
The prize package is not transferable and is subject to venue availability.
Employees of' Look After Me' shall not be permitted to enter.
Entry into the competition will be deemed as acceptance of these terms and conditions.