New Plymouth residents opening hearts and homes - accommodation for Womad
Posted in Events NZ, Press Room
Published: 12/03/2014
New Plymouth homeowners have adopted the spirit of embracing cultural diversity to help bridge the shortfall in beds needed for Womad, the music festival coming to the city this weekend.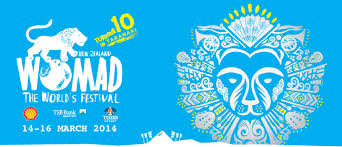 There are still a few beds available in New Plymouth through commercial accommodation providers but Karen Longstaff, Team Leader at New Plymouth i-site Puke Ariki, says that some festival goers tend to leave booking their accommodation to the last minute. "With commercial accommodation either full, or requiring two-three night minimums, we're now looking to our lists of homeowners to help out with demand." Typically Womad festival goers are looking for somewhere clean, comfortable and affordable for the night."
To help answer that demand, New Zealand's Homestay Network, Look After Me Ltd has been enlisting New Plymouth homeowners with guest rooms or sleep-outs to billet paying guests for this weekend. Founder Dr Julia Charity says "the New Plymouth community have been brilliant - we're adding many new properties every day – we'd hate for people to turned away when the locals have so much on offer."
Look After Me is an online homestay network, which matches accommodation hunters with like-minded people. Rooms range from $45 for single, modest rooms through to guest wings in executive homes.
The Taranaki Arts Festival Trust (TAFT), Business Manager Lisa McMullan says that "Womad has sold out in the past and we are doing everything we can to aim for that again."
Ms McMullan said a decent walk-up crowd was also expected and gate sales would be available if the 12,500 tickets did not sell out prior to the festival's opening night.
Taranaki Motel Association president Fi Evans said as far as she knew, the region's accommodation was "chock-a-block" and had been for some time.
Most accommodation providers had Womad regulars who booked a year in advance, she said.
"You've got to be in quick.
"Sometimes we have to send people away to places as close as we can, which is often all the way to Whanganui, because there's nothing here," she said.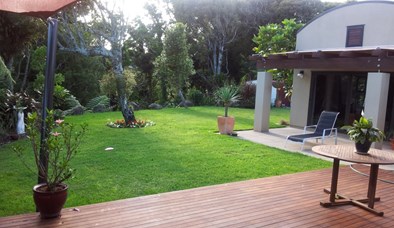 Look After Me hosts Brian and Carol Davison, offer luxury accommodation for up to eight people, starting from $120 per couple. "We've travelled a lot, it's always the people you remember – it's our way of giving back."
Last year, Womad ticket holder, Carol Murphy was delighted to secure Homestay accommodation within walking distance of Brooklands Park. "I only rang just before I left Auckland. I couldn't believe my luck – and my host Ruth was just adorable."
Homeowners who have accommodation for Womad can contact Look After Me's Free call number 0800 526 123 or sign up directly on their websitewww.lookafterme.co.nz.
Ms Charity says it's about the people of New Plymouth upholding New Zealand's No 1 reputation as being the most hospitable people in the world. For Womad, it's a time when we want to show both our international guests and regular kiwis how good it can be to stay in each other's homes."