Mother Daughter - a special bond
Posted in Events NZ
Published: 10/05/2017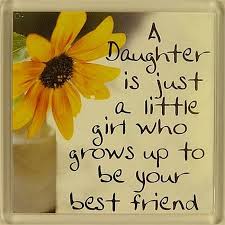 Mums and daughters have a special bond, it's a girl thing!
But like any relationship it takes an investment of time.Sharing words of wisdom, caring for each other as only women can and experiencing life together with the many emotions and 'first's'.
Here's some of my favourite quotes:
"A daughter is a mother's gender partner, her closest ally in the family confederacy, an extension of her self. And mothers are their daughters' role model, their biological and emotional road map, the arbiter of all their relationships."
― Victoria Secunda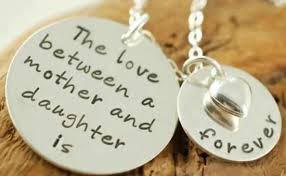 "All I know is that I carried you for nine months. I fed you, I clothed you, I paid for your college education. Friending me on Facebook seems like a small thing to ask in return."
― Jodi Picoult, Sing You Home
We each have a unique relationship between Mother and Daughter.
My love is the same for each of my daughters - there are no favorites in our house! My girls are so very very different that they speak in three out of 5 love languages! One is quality 'one on one' time no interruptions, another is 'gifty' not necessarily extravagant but always wrapped beautifully, the other is 'words of affirmation' where a genuine complement will go a long way.
How do you and your mother/daughter love each other?
Look After Me loves to match interests of guests with the perfect activity or location. Maybe your quality time is a spa retreat or a foodie extravaganza, a personal card or a gift voucher for a weekend away.
Each Mum is unique and the quality of the gift, usually reflects the quality of the thought behind it. This year, be extra special to your Mum by working out what will fill her love tank.
Maybe she in need of some pampering, and would enjoy a voucher to get her nails done. Or perhaps she'd like you to come over and cook a meal, or a special non-essential shopping trip. Is there a book or a CD you know she'd just love but probably won't get around to buying?
Is there an Event in your area or nearby?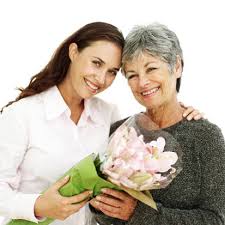 Eventfinder has a range of special events including:
High Tea, 10 May, Heritage Auckland
Spaundau Ballet, 10 May, Vector Arena Auckland
Cake and craft show, 19 June, Ellierslie event center Auckland
What about a mini-holiday?
A great way to cement the special relationship between Mothers and daughters is to escape for a 'mini holiday' - even a single night away can create quality memories you treasure.
We've put together some ideas of places you both could stay, which all have at least two guest rooms, plus your own guest bathroom. Many of them are self-contained while others are home-hosted. We have plenty of retreat style hosted homes for an overnight get-away or choose several homes close to shopping malls and fabulous restaurants to chose from.
Go Gourmet! A retreat for 'foodies'!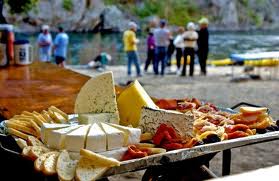 Epitomising there's nothing nicer than sampling new fare! Some of our Look After Me hosts are 'self-confessed' foodies and would love to prepare a beautiful meal for you and your Mum/daughter. Or you could tag-team your gourmet fare, with a winery tour.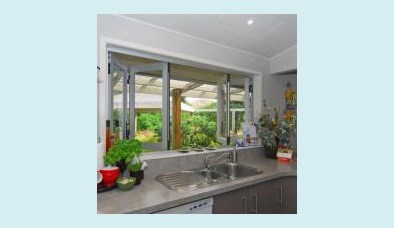 BnB on the Avenue - Napier, Hawke's Bay, from $169.
Wanting to splash out and pamper yourself? With a spacious guest lounge with HD Home Cinema. Overlooking Taipo stream, 8km from CBD. 250 Meters from the gates of the mission estate wineary!
Go Garden! A retreat for gardeners!
If your Mum is crazy about her garden, imagine how she'd feel if you whisked her away (or if it's you that's mad about gardening, you strongly hinted that you'd love to be whisked away) to an absolutely fabulous garden retreat.
Here are a couple of our ideas: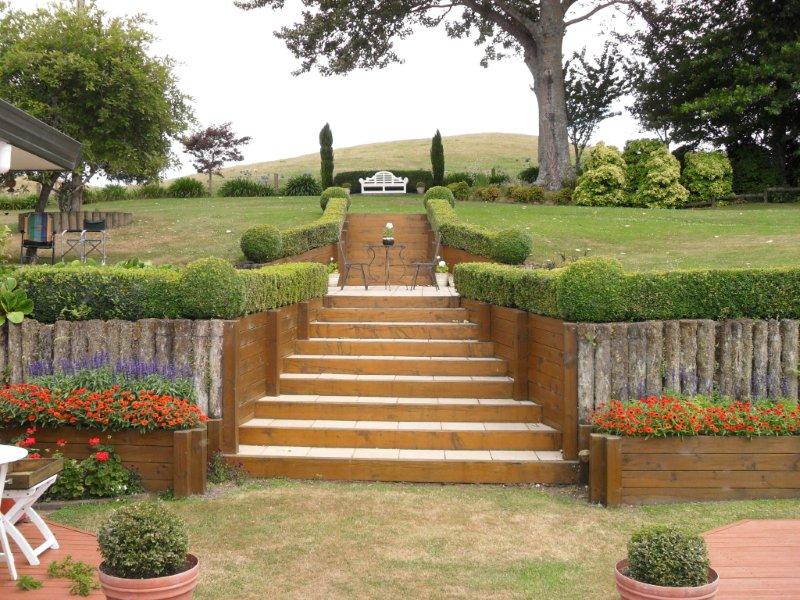 Sandara Gardens, on the outskirts of Rotorua. From $75
Explore 4 acres of park-like gardens surrounded by restful countryside. With two beautiful guest rooms, one of them in 'lavender themed' - and close to Waikite Valley Hotpools, this is a fabulous home-hosted experience. Your Mum will love chatting with John and Marion - very warm, social and engaging.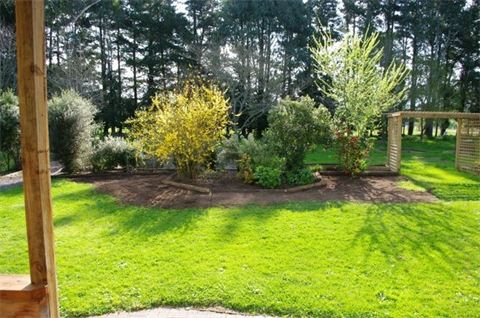 Maple Grove - Waipukurau, Hawke's Bay, from $130.
Tastefully renovated Character Homestead for up to six guests, offering your choice of three rooms. Maple Grove is set in three acres of beautiful gardens with maple, oak, totara, rimu and many flowering shrubs which add a colorful backdrop all year round. Tui, fantails and other native birds are regular guests.
The Reservation B&B in Gore, from $120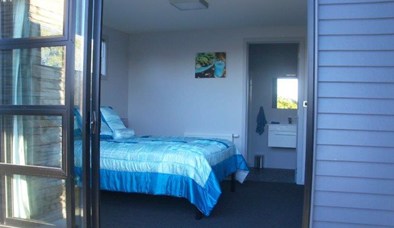 This Heartland Otago property is simply stunning, surrounded by 3 acres of gardens. Offering 3 guest rooms you can chose to join Mum for a memorable getaway she'll relish for years to come. Priced from $120.
Go Deep - a retreat for peace and quiet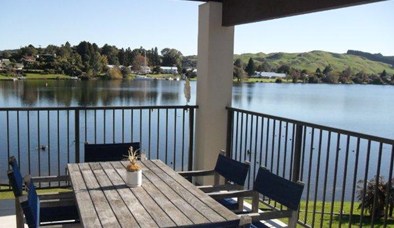 Okawa Bay Retreat, Rotorua, from $125.
Very 'mum friendly' - this perfect retreat is completely private and self-contained, located in the downstairs of a beautiful home, on the shores of Lake Rotoiti, Rotorua. An absolute slice of a heaven for your busy Mum. A delicious meal upstairs with your welcoming hosts or casual dining at the nearby Okere Falls Café would round off the weekend off for Mum. Self-catered breakfast will ensure a sleep-in!
Starting from $125p.n. Meals additional and by arrangement.
Paradise Shores - Northland, from $150.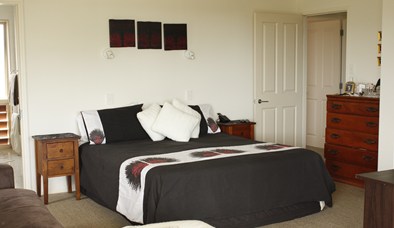 Get away from the city and chores; escape to Paradise Shores - our Wednesday Mother's Day feature property. This modern executive home offering 3 luxury guest rooms is located in Ruakaka, an easy drive from the city and well worth the drive. Our hosts Rowan and Morgan are eager to share their love of the local history and culture. A delicious breakfast is included in the price (from $150) and evening meals can be arranged.
Go Gumboot - try a farmstay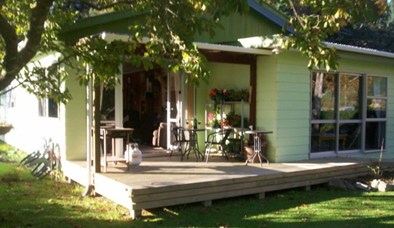 Farmhouse Bed and Breakfast Marlborough, From $55 per person
Get away from it all at this gorgeous farm cottage, explore nearby vineyards and rural New Zealand. Join Glennis and Stuart in their beautiful farmhouse setting between Nelson and Blenheim. Two well appointed rooms in a home with lovely rural views. Glennis will provide a cooked breakfast and an evening meal by arrangement. You can enjoy walking and cycling around the stunning countryside and enjoy the animals on this typical Kiwi farmstay.
Go gorgeous - our most exquisite property
Linburn Farmstay, Gisborne from $130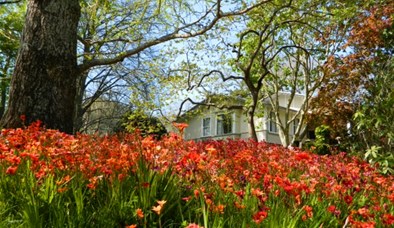 Situated on a NZ rural farm, nestled in a picturesque valley. This property offers the perfect R&R location. With the added bonus of gourmet meals (by arrangement) 20 mintues from city center