Korea's Top Ranked Reality TV showcases New Zealand's Homestay Network 'Look After Me'
Posted in Press Room, News
Published: 2/12/2013

An estimated 20,000,000 viewers are expected to watch a Korean Reality TV show featuring New Zealand residents and iconic tourist attractions.
Korea's No. 1 reality TV show 'Dad, where are we going? aired in Korea on Sunday 24 November. Produced by MBC (Munhwa Broadcasting Corporation), the show features five celebrity fathers and their children as they undertake weekly challenges.
Photo caption: 'Dad, where are we going?' celebrity father Yoon Minsoo and son Yoon Hoo, fishing at Lake Tarawera.
New Zealand was chosen because of the connection between the environment and its people
Producer Kang Goong said they chose New Zealand because they wanted to film in a country which has strong connections between the environment and its people. "New Zealand was the perfect destination to encounter nature, animals and the environment," he said.
The project was supported by Tourism New Zealand's International Media Programme.
Around 50,000 Korean visitors came to New Zealand in the year ending October 2013, Korean spending around $133 million.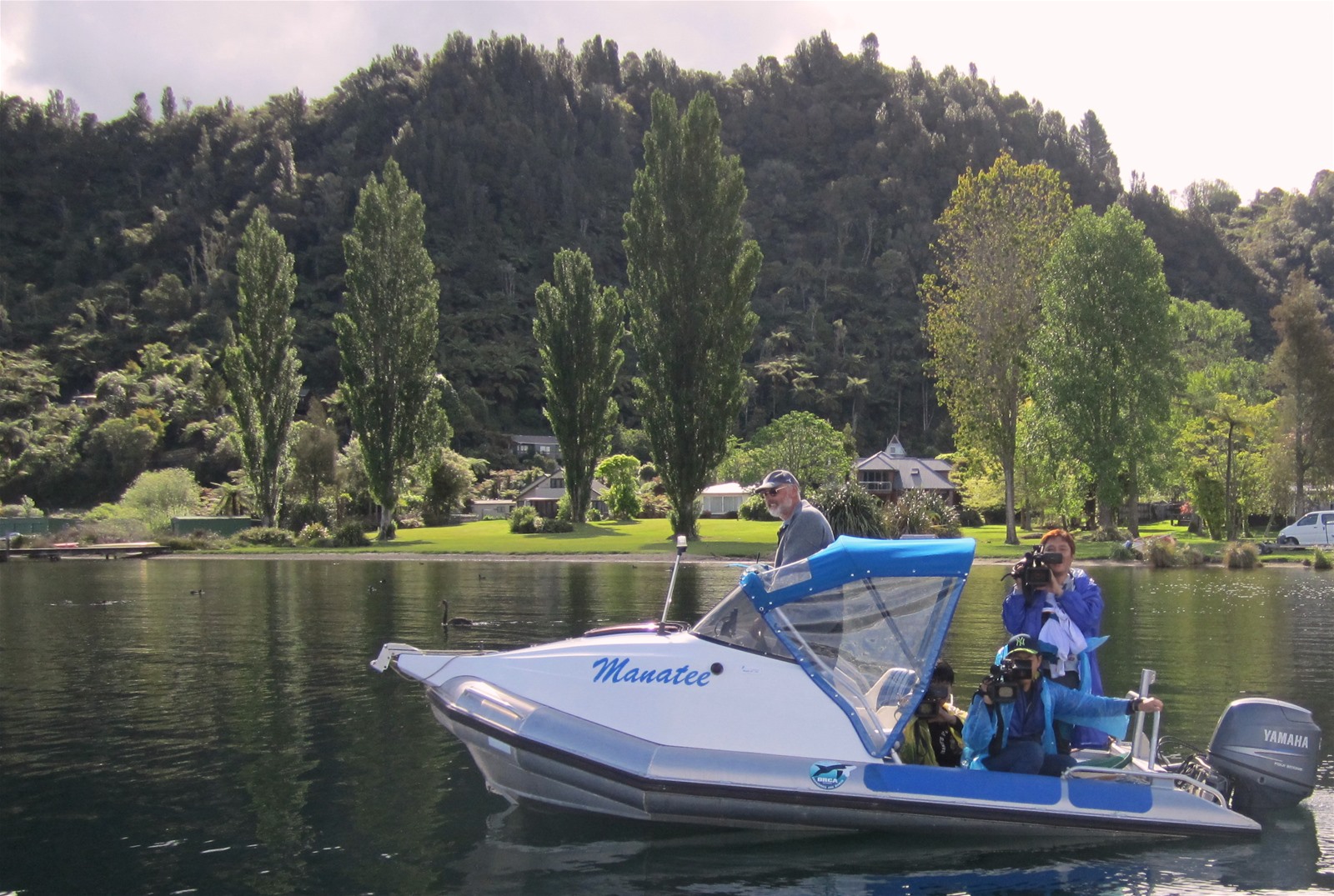 MBC's cast and crew were in Rotorua, Waikato and the Bay of Plenty for five days filming for the final three episodes. Celebrity guests experienced adventure tourism such as luging at Skyline, Waitomo Caves, OGO Rotorua and the Agrodome as well as geothermal and cultural attractions such as Wai-o-Tapu and Te Puia.
Why is the show so popular?
The popularity of 'Dad, where are we going?' has been attributed to viewers identifying with the relationship between the fathers and their sons - a universal emotion. Kang Goong says it's also because of the candid humour. "The show is famous because we see the natural innocence of children. They're very funny."
Celebrity guests include actors, a singer, sportsman and TV presenter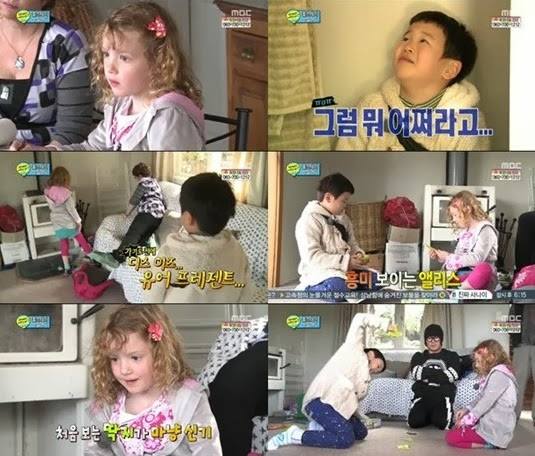 Celebrity guests included Vibe Singer Yoon Minsoo; Kim Seong-joo, (Broadcaster); Song Jong-guk (Soccer player) and actors Song Dong-il and Lee Jong-hyuk. They were hosted overnight by Rotorua homestay hosts so the celebrity children could interact with typical kiwi kids.
Focus on 'real' New Zealand
With the show's focus on the children, Producer Kang Goong thought the best place to experience the heart and soul of 'real' New Zealand children would be in their homes.
New Zealand Homestay Network co-ordinator, Look After Me Ltd's Founder Julia Charity said the host families were perfect ambassadors for New Zealand. The five families involved their celebrity guests in lake fishing, motor biking, playing rugby, planting vegetables, a DIY backyard project, BBQs and spontaneous cooking shows.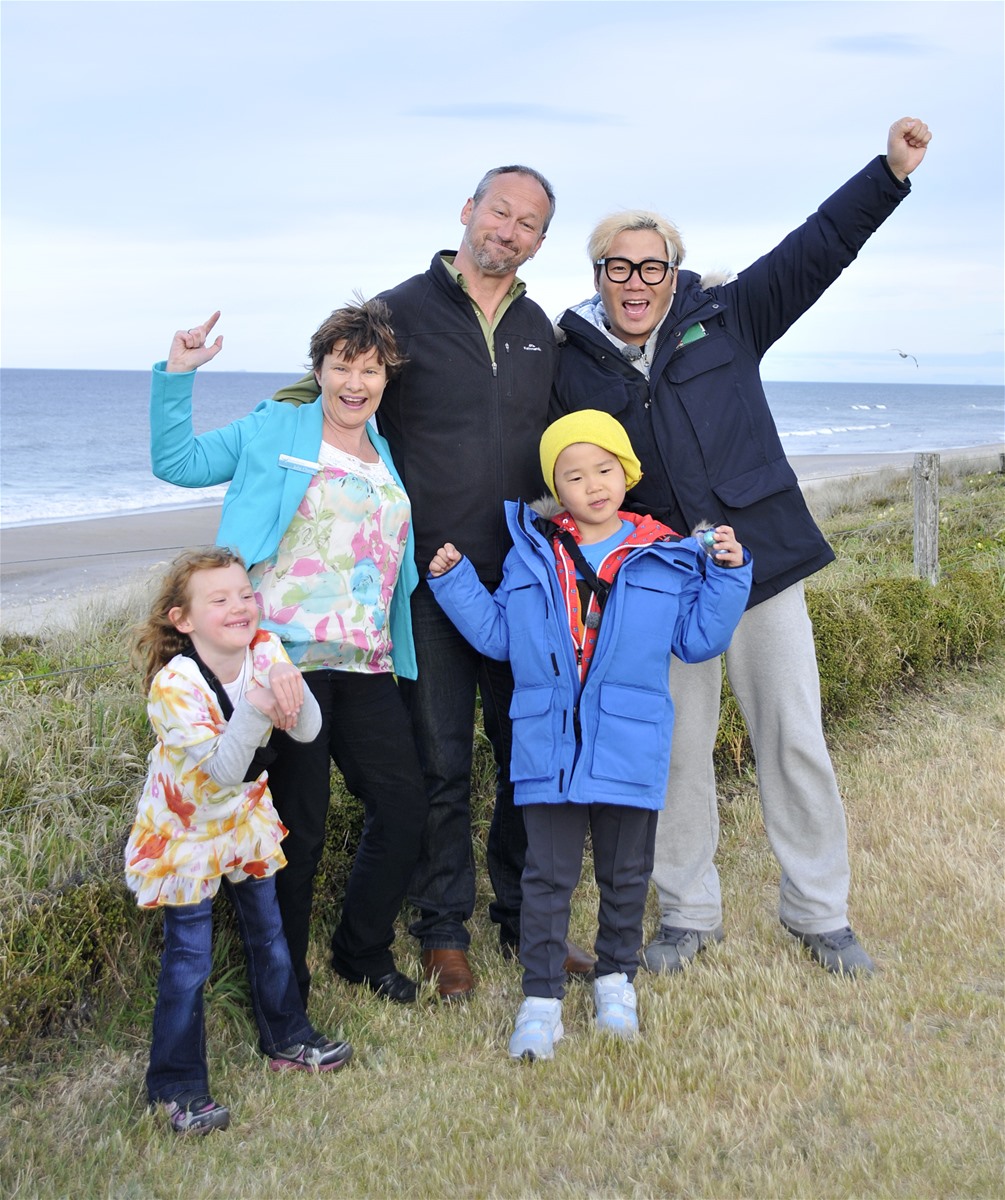 "As kiwis, we have an enviable lifestyle, I'm sure it will hit a chord with Korean viewers," says Julia. Look After Me Ltd is a nationwide homestay network whose philosophy is based on manaakitanga – offering warmth and hospitality to guests. "As soon as you come into someone's home, there's an intimacy there. That's what good memories are made of and this will make excellent TV viewing."
When asked what he thought of the New Zealand Homestay experience, Kang Goong said "The people are so friendly here. We got a real sense of your values, the laid-back culture and the quality of food you eat. It's very impressive. Our celebrities had a lot of fun."
New Zealand is the most welcoming country in the world to tourists
With a global study finding New Zealand ranked first equal (with Iceland) as being the most welcoming to tourists, and an average viewership of 20, 000, 000 for each of the three episodes - New Zealand is gearing up for even more Asian and Korean visitors.
Impact of Tourist number to New Zealand
Even if only 0.1% of the 20, 000, 000 'Dad, where are we going?' viewers came to NZ, the additional 20, 000 visitors would bring an estimated $50 million (based on an average expenditure of $2500).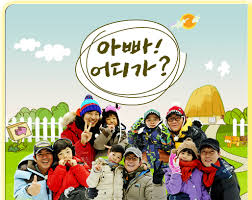 Dad, where are we going, now in China
'Dad, where are we going?' recently won 'Best Variety Show' at the 49th Baeksang Awards. The format was also purchased by China's Hunan TV. Baba qu naer? (meaning "Where are we going, Dad?") debuted earlier this month and has since become one of the most trending topics on Chinese social media. It is not known if the Chinese celebrities will film in New Zealand.