Homestay Accommodation for Christchurch A&P Show Day
Posted in Events NZ, News
Published: 1/11/2013
Christchurch A&P Show Day is huge, no its massive!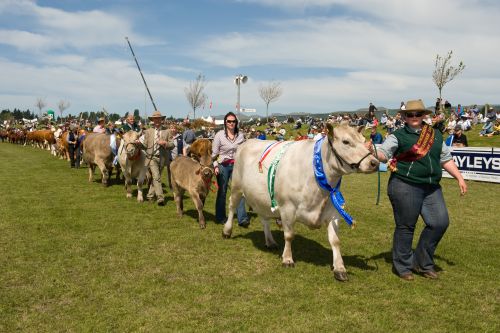 Your senses will shout vibrant and your taste buds will go wild sampling delicious food and wine; oh yeah, and there are a few horses running around too!
Canterbury knows how to celebrate in style, bring your best frock, sense of humour, appetite for food and wine and of course 'THE HAT'.
From 8th to the 16th NZ Cup and Show is happening at the A & P showgrounds.
The variety of events are wide and exciting from the seriously masculine log splitting competitions to the finest wines, kid friendly shearing competitions and of course the fashion. We have discovered this seasons' fashion tips
With so many events and artractions where do you start, we suggest:
The Funky Hot Mamas
They are bold and brassy, The Funky Hot Mamas consisting of Louise Days and Leigh Wilson are sure to get crowds up and dancing during this year's Canterbury A&P Show.
Where: Main Stage, MORE FM Village Green
When: 11.15, 1.30pm Thursday 14 and 10.15am, 4pm Friday 15 November
Electrolux Demonstration Kitchen
As well as displaying the winning wines from the Avenues International Aromatic Wine Competition, the Food & Wine NZ Pavilion is also home to the Electrolux Demonstration Kitchen, featuring cooking demonstrations by top New Zealand chefs, including: chefs from The Selwyn Food & Wine Trail, Rural Women NZ and one of NZ's best known food personalities Julie Biuso.
Where: Food & Wine NZ Pavilion, Deans Avenue
When: Daily
In Hand Horse & Pony Parade
The Canterbury A&P Show hosts one of the country's largest equestrian programmes. Don't miss a parade of winning entries from the In Hand Horse & Pony classes at the Canterbury A&P Show. In Hand classes show off the horse, which is led around the ring for judging.
Where: Main Arena
When: 3.15-3.30pm, Wednesday 13 November
Look After Me is a specialist home hosted network, we are dedicated to providing quality accommodation experiences.
Home hosting is an opportunity to have coffee with a local, to experience even more of Canterbury's hospitality. You may want to stay at one of our Chrsitchurch Look After Me Homestays.
We offer a variety of options from a basic guest room ($45 per night) to indulgent executive guest wing lodging. (from $125 per night).
Budget under $75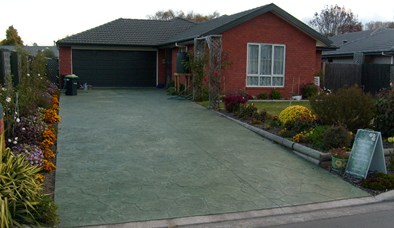 Chamomile Cottage from $60 located in Belfast
Marie's modern sunny home is surrounded by lovely gardens, a getaway in suburbia. You'll feel relaxed with meals by arrangement and Marie is a masseur we suggest you book a massage upon arrival.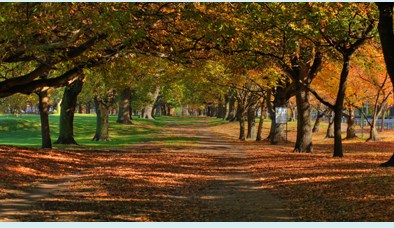 Central City Christchurch from $65 located in Papanui
Pauline and Gary have a modern home right in Christchurch ready for you, convenient to the bus, city centre and parks. Great value for a lovely queen guest room with own bathroom, help-yourself breakfast.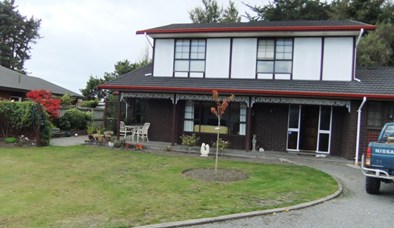 Comforts of Home from $65 located in Redwood
Nick and Wilma are very genuine hosts for memorable Homestay experiences book their lovely home today. They offer two private upstairs guest rooms and they have many interests including arts and craft and of course those fishing tales perhaps an evening swapping stories is in order!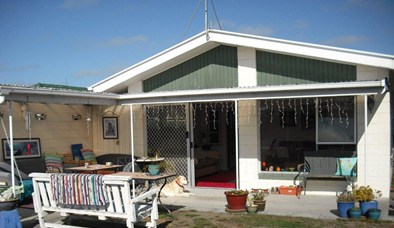 Seaside B & B from $65 located in South New Brighton
Your own beach resort, complete with Suzie your welcoming host. Choose to wander down the beach, perhaps a spot of shopping or a leisurely brunch at the nearby cafes. Suzie offers a warm guest room and a sunny courtyard.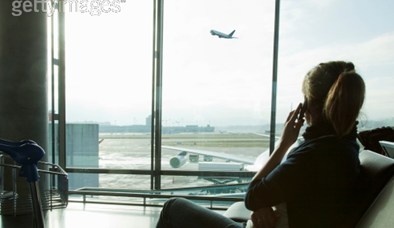 Abode @ Bridgette's from $70 located in Fendalton
Bridgette is an interesting lady with many a hobby and a farming background to share over a hot cuppa. Her warm modern home is seriously convenient to the airport, city and public transport.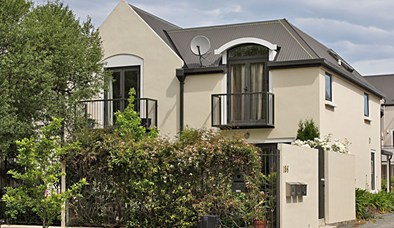 Christchurch B & B from $70 located in Chester Street East
Quality Homestay experience awaits you. No need for the car as it is so very close to the city centre. Stay with your knowledgeable host in his modern home with its sunny courtyard. Cycle-trails and what's on in the city are favourite topics.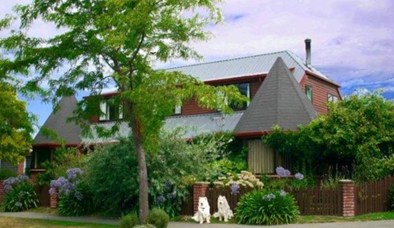 Lavender Towers from $70 located in Avonhead
Sandy is an experienced warm host who would love you to visit her beautiful home and garden. Her lovely well appointed home coupled with home cookery is a real treat.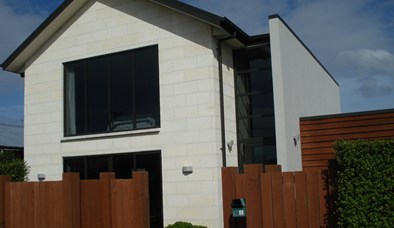 Magic Impressions from $70 located in Papanui
Pauline offers two guest rooms with privacy and ensuite. Her modern home is well appointed and convenient to the city. She is an image consultant perhaps your wardrobe could do with a make over?
Modest, yet classy accommodation $75 - $100 per night
Modern Merivale Townhouse from $75 located in Merivale
A modern home with private quality upstairs guest rooms complete with own balcony and ensuite. Convenient and great value. This home was featured in our Breakfast TV story – check out our Press Room for details.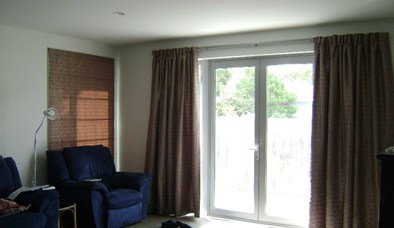 Affordable Yet Friendly from $75 located in Ferrymead
Elizabeth is easy going and fun, she will help you feel right at home. Her guest room is charming and her home is located conveniently for public transport.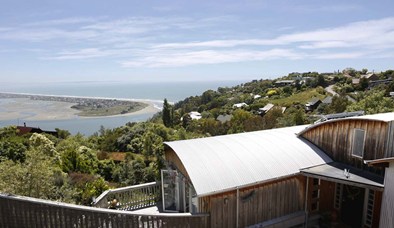 Homestay Revelation Drive from $80 located in Sumner
Stunning views, relax atmosphere and seaside walking. Your hosts are friendly and have loads of interests to share including professional photography, plenty to talk about over a meal.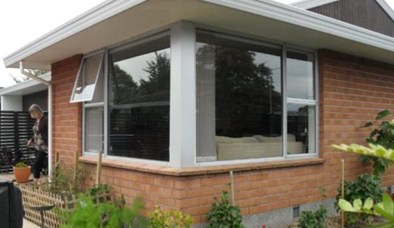 Relax in Riccarton from $80 located in Riccarton
Jeanette offers genuine hospitality; her delightful home is situated right in central Christchurch ideal for work, play and shopping of course!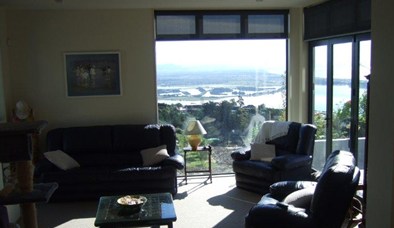 Ballina from $80 located in Mt Pleasant
Stunning views, quality well appointed home, private guest rooms with ensuites and guest lounge. Mobility access and meals are a bonus. Your hosts Jane and Doug are very knowledgeable of their surroundings and will share their passion for the walking trails and the nearby beaches and reserves.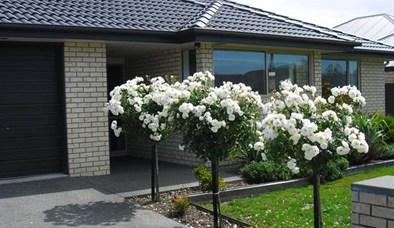 Highgate Haven from $80 located in Rolleston
Sherilyn has plenty of hospitality experience and great local knowledge she would love to spend time with you chatting about her favourite part of the world. She offers two guest rooms with their own bathroom in her modern home.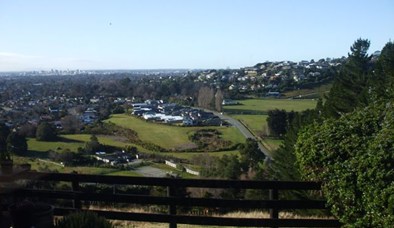 Cracroft Homestay from $85 located in Cracroft
A gorgeous studio unit ideal for a couple, completely private if you desire; with the host on hand to share a meal or a chat. Stunning views and garden outlook, delightful.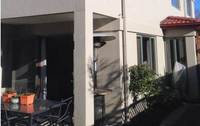 St James Bed and Breakfast from $85 located in Papanui
Convenient to cafes, parks and walking trails this lovely home offers a private guest area and friendly hosts.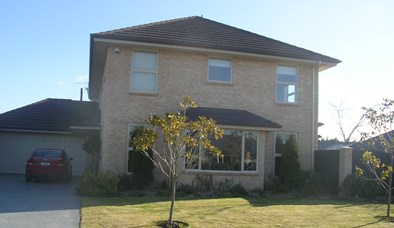 The Elms from $90 located in Prebbleton
Catherine is especially keen on walking and cycling. Her modern home with its rural feel is well appointed and we are sure you will enjoy the two guest rooms available with ensuite and guest bathroom. Catherine will share local knowledge over a cooked breakfast and the nearby bus stop is convenient for exploring or commuting.
Country in the City from $95 located in Cashmere
A beautiful rural setting in the city, welcoming and relaxing your host will introduce you to their farm pets by name. Sandy's cooking and her coffee machine will ensure you are well hosted and alert!
Executive Christchurch accommodation priced from $100 per night

Chic in Merivale from $100 located in Merivale
Cathy and Neil are looking forward to host you in their stunning modern home, the guest wing is stylish and well appointed. Pick your own fresh fruit and vegies yet within walking distance of town, what a wonderful way to start the working day or holiday.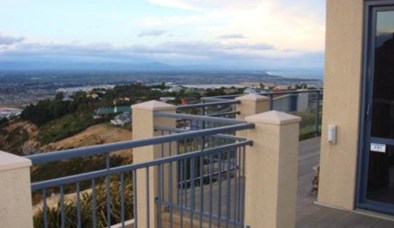 Million Dollar Views from $100 located in Mt Pleasant
Chryssie's home is stunning the magnificent views are picture perfect, as a guest you will be treated to your well appointed room with ensuite and balcony, privacy is paramount. Your host are serious fun and you will leave feeling cared for and had a memorable time.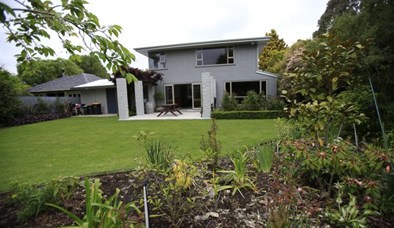 Airport Guesthouse from $110 located in Harewood
This is perfect for the family or small group a quality homestay with guest wing, close to airport and the city. With many local attractions Deborah and Alan will discuss in detail over a wine or a round of golf.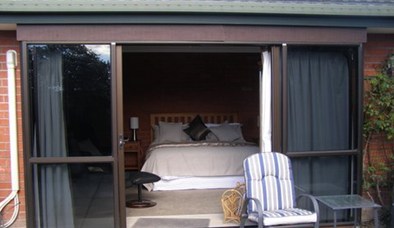 Westgrove Homestay from $125 located in Avonhead
Beautiful studio awaits you, self-contained for privacy yet meals available if you choose. Well appointed and comfortable.