Get on the green at 5 of Queenstown's top golf courses
Posted in Baby Boomers NZ
Published: 20/01/2016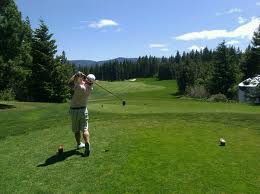 New Zealand is no amateur when it comes to enjoyable, challenging and utterly stunning golf courses. While you'll find them scattered around the country, there are five worth mentioning in the mountain-laced area in and around Queenstown.
Each one offers a unique design, a great game and a view that will make it difficult to keep your eye on the ball - literally.
Millbrook Resort
This 27-hole course is located just down the road from Queenstown in neighbouring Arrowtown on Malaghans Road.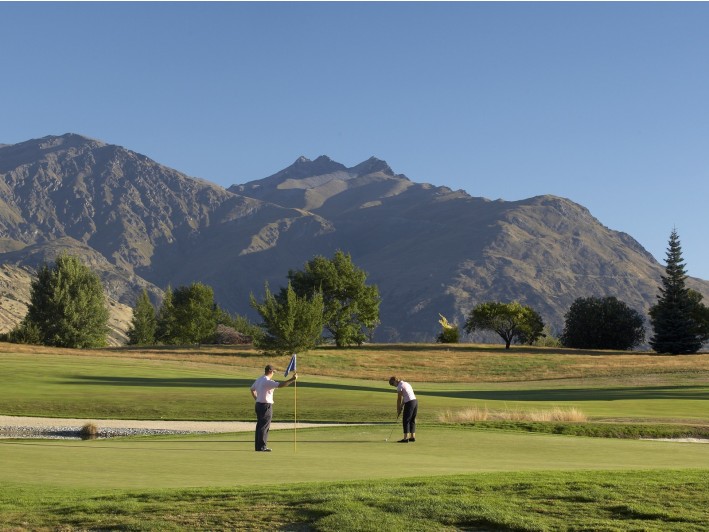 Originally designed by professional golfer Sir Bob Charles, the course ambles through some of the South Island's most scenic landscapes. You'll come across tussock, streams, schist stone and buildings. The Coronet Nine section of the course was added by Greg Tuner in 2010 and is a championship course that offers tee positions to suit any level of golfer.
Book ahead of time to ensure availability as the course is especially popular on weekends.
Queenstown Golf Club
A spectacular 18 holes await in the heart of Queenstown on Peninsula Road at Kelvin Heights.
Specifically, this course is found on a charming peninsula surrounded by Lake Wakatipu, which is in turn surrounded by mountain peaks in all directions. It carries a par 72 for men and 74 for women, offering plenty of challenges with hilly terrain and pine trees. Just be sure to keep a watchful eye on the water's edge for rogue golf balls.
Visitors are welcome all year round and bookings are encouraged.
Te Anau Golf Club
Te Anau is a scenic two-hour drive from central Queenstown and the 18-hole course here is more than worth the drive.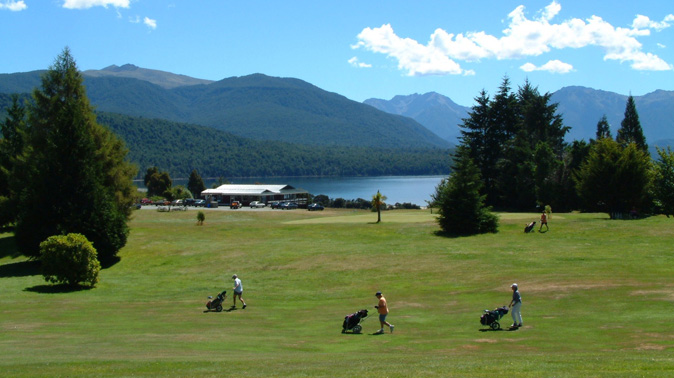 While the club on a less grand scale than the resorts of the big city, this course offers plenty of great features, interesting holes and a friendly game all levels can enjoy on slightly hilly terrain. After the final hole you can take a seat and enjoy the view of the mountains in the Fiordland National Park with a cool (or hot) beverage in hand.
Hire a golf cart or stroll the course, just be sure to ring ahead to make sure the course is available.
The Hills Golf Course
Head back to Arrowtown to McDonnell Road for one of the best golf courses not just in New Zealand, but the world.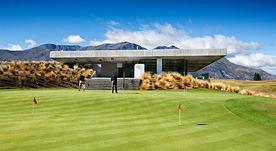 Most Kiwis are familiar with the name of Michael Hill - known first and foremost for his chain of jewellery stores around the country, but in golfing circles he is an old hand at the sport and the owner of this exquisite course. As the home of the Michael Hill NZ Open since 2007, these 18 holes are kept in top condition and feature plenty of challenges and exciting obstacles. Sculptures by local and international artists adorn the course as well.
Bookings are essential as this is a private club and space for visitors is limited. Expect to pay in the vicinity of NZ$500 for a round on a course frequented by many of the top players in the country.
Jack's Point Golf Club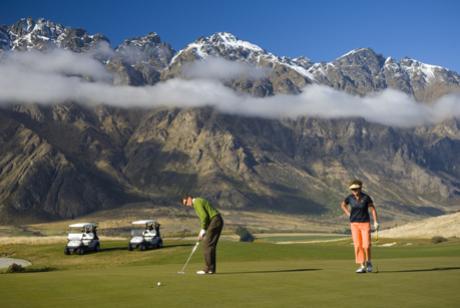 Named after its location, this 18-hole course is fresh on the golf scene and already gaining attention from avid players.
With the aptly named Remarkables mountain range in the background, expert designer John Darby put this course together with nature in mind. It required minimal excavation and instead relies on the lay of the land, taking golfers by tussocks, rocky outcrops, bluffs, native bush and to the edge of Lake Wakatipu.
Jack's Point closes for most of June and July when it's coldest but is open for booking seven days a week for the rest of the year.
To make the most of all the courses on offer in and around Queenstown, book your homestay accommodation and take the time to visit as many as you like.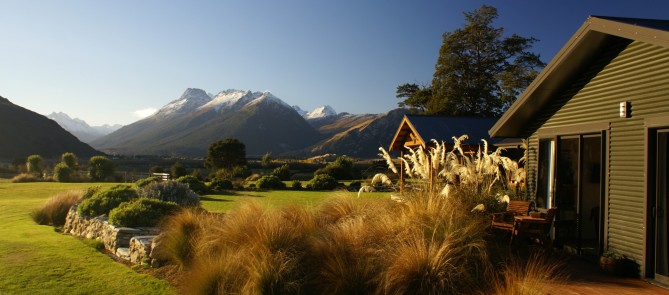 There are a range of comfortable and affordable locations in the area such as Islay Cottage, Queenstown Heights Homestay and Precipice Creek Station Bed & Breakfast.