Five reasons to celebrate five years of start-up - Look After Me birthday celebrations
Posted in News, Press Room
Published: 21/07/2016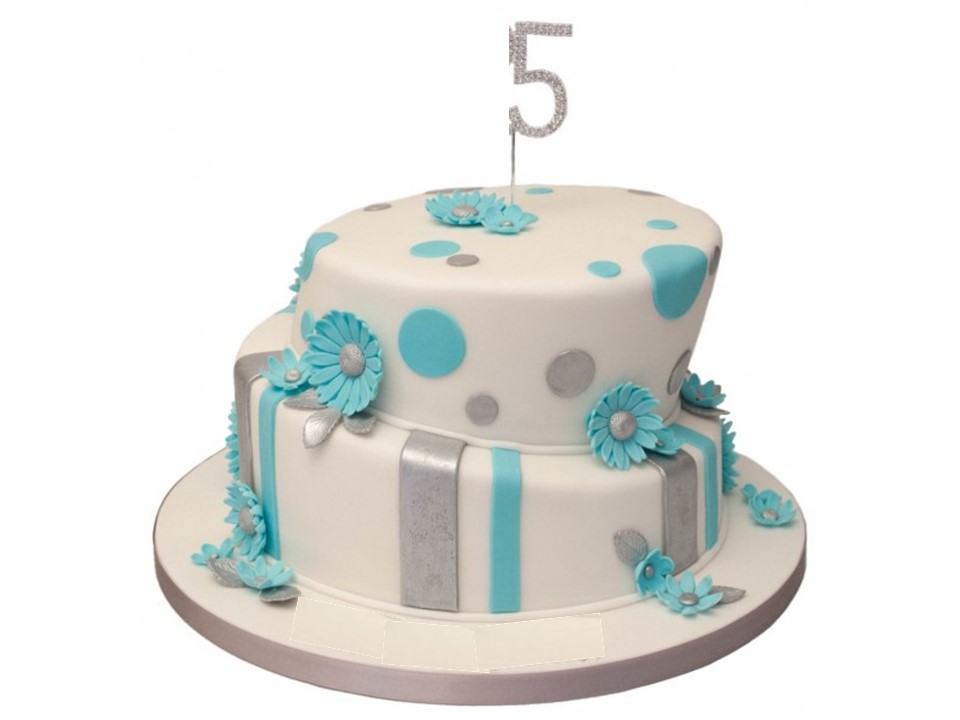 For each of the five candles on her technology start-up company's birthday cake, founder Dr Julia Charity has a reason to celebrate.
Charity's company, 'Look After Me' launched in July 2011, ahead of the Rugby World Cup. It is an on-line market place that sells accommodation for short-term stays all over New Zealand.
According to a new report 'Digital Nation New Zealand: From Tech Sector to Digital Nation'; just released by NZTech, the value of technology start-up companies has surpassed everybody's expectations. The report reveals that technology is the fastest growing industry in New Zealand and now the third biggest export earner[1].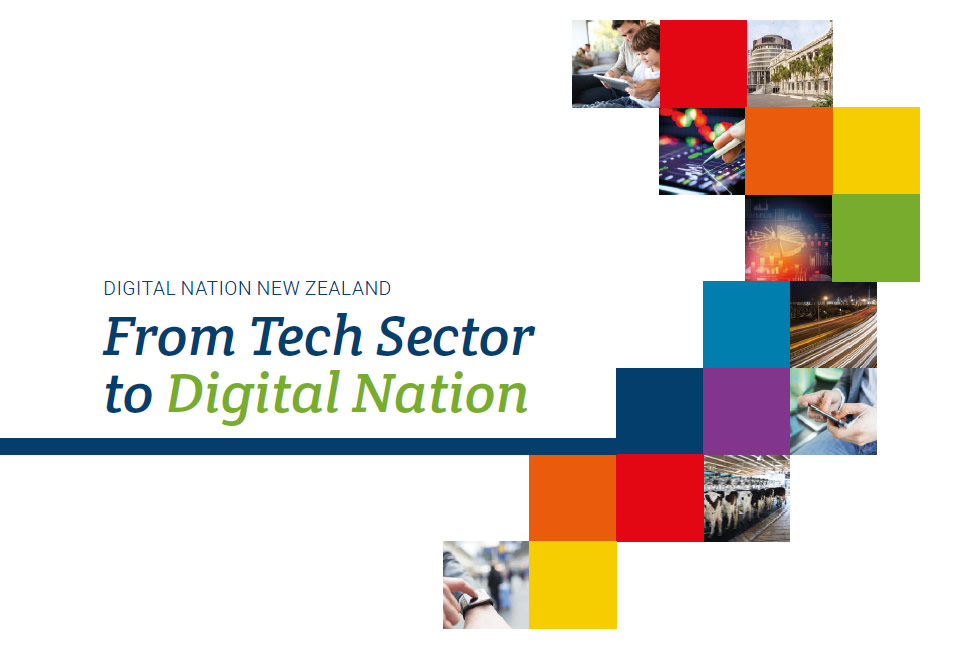 New Zealand's exports are predominantly primary products, but NZTech chief executive Graeme Muller says there is scope to diversify the country's export trade. "For a geographically isolated country, global connections are critical. Falling travel costs and greater connectedness due to technology have created new opportunities for trade in diverse sectors."
Look After Me has capitalised on the simultaneous emergence of the Sharing Economy and New Zealand's current Tourism boon and created one such new opportunity. Their accommodation network showcases what Dr Charity believes, is one of New Zealand's best assets: the warmth of its people delivering world renowned kiwi hospitality.
Look After Me provides a platform for peer-to-peer consumerism – where guests and hosts can meet first on-line and then in-person. Charity wants her concept to 'humanise' the internet and bridge cross-cultural connections, with 45% of guests coming from overseas.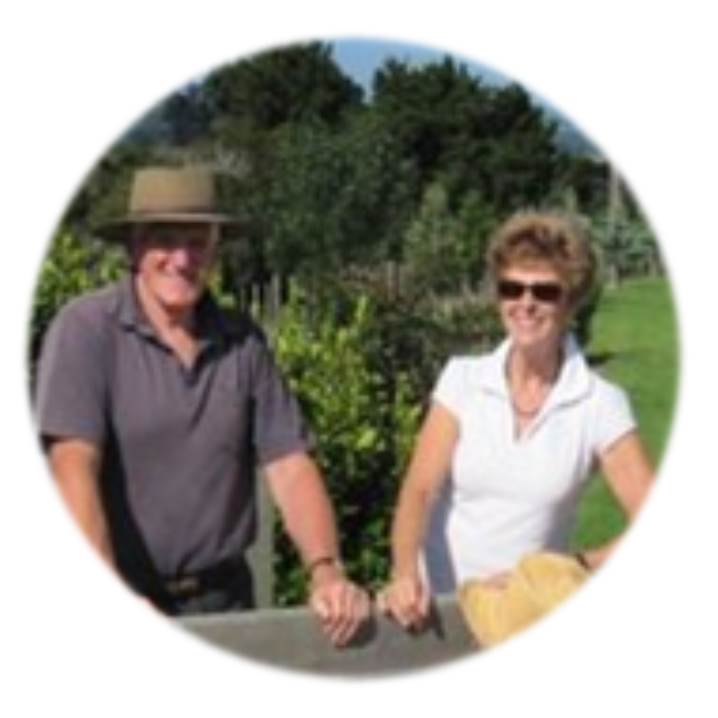 Typical hosts are mature New Zealanders who offer guest wings, self-contained units and spare rooms, all vetted to ensure standards are met. Guests can opt to choose accommodation, based on shared interests and stay with like-minded hosts to enjoy activities like walking, fishing, golf and cycling.
But the road technology start-ups must take, to become a fully-fledged business is not without its challenges. With an estimated 90% of technology start up companies failing[2, 3], NZTech also recommends the technology sector and the Government combine forces to position New Zealand as one of the high tech capitals of the world.
Charity shares the view that New Zealand must forge its own digital path and create niche products and services of International repute.
We talked to this Rotorua-based entrepreneur to find out what economic and social impact her technology start up has had on New Zealand's economy and hear why and how she is celebrating Look After Me's fifth birthday.
(1) Five and still alive: "According to the statistics we shouldn't exist. Only 10% of all start-ups get to see five candles on their company birthday cake. That Look After Me is still in business, to me, is worth celebrating," Charity says.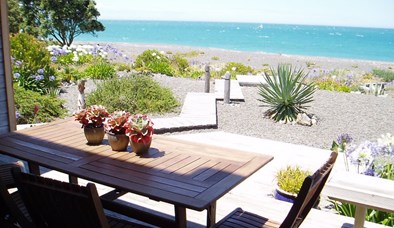 (2) We've made a difference: "Every Entrepreneur wants to create a product the market place wants." Look After Me has hosted over 8000 guest nights and provides accommodation on Cycle Trails, for big events and for the rebuild of Christchurch, none of which are adequately serviced by current providers.
"We've definitely had an impact on New Zealand's economy. We saw an opportunity to bring additional revenue to New Zealand by showcasing kiwi hospitality internationally. I invited the Producer of Chinese Reality TV show, 'Daddy, Where are we Going?' to film in New Zealand. I co-wrote the proposal with Tourism New Zealand and Destination Rotorua Marketing and then Project Lead the filming, with Chinese celebrities hosted by local kiwi families."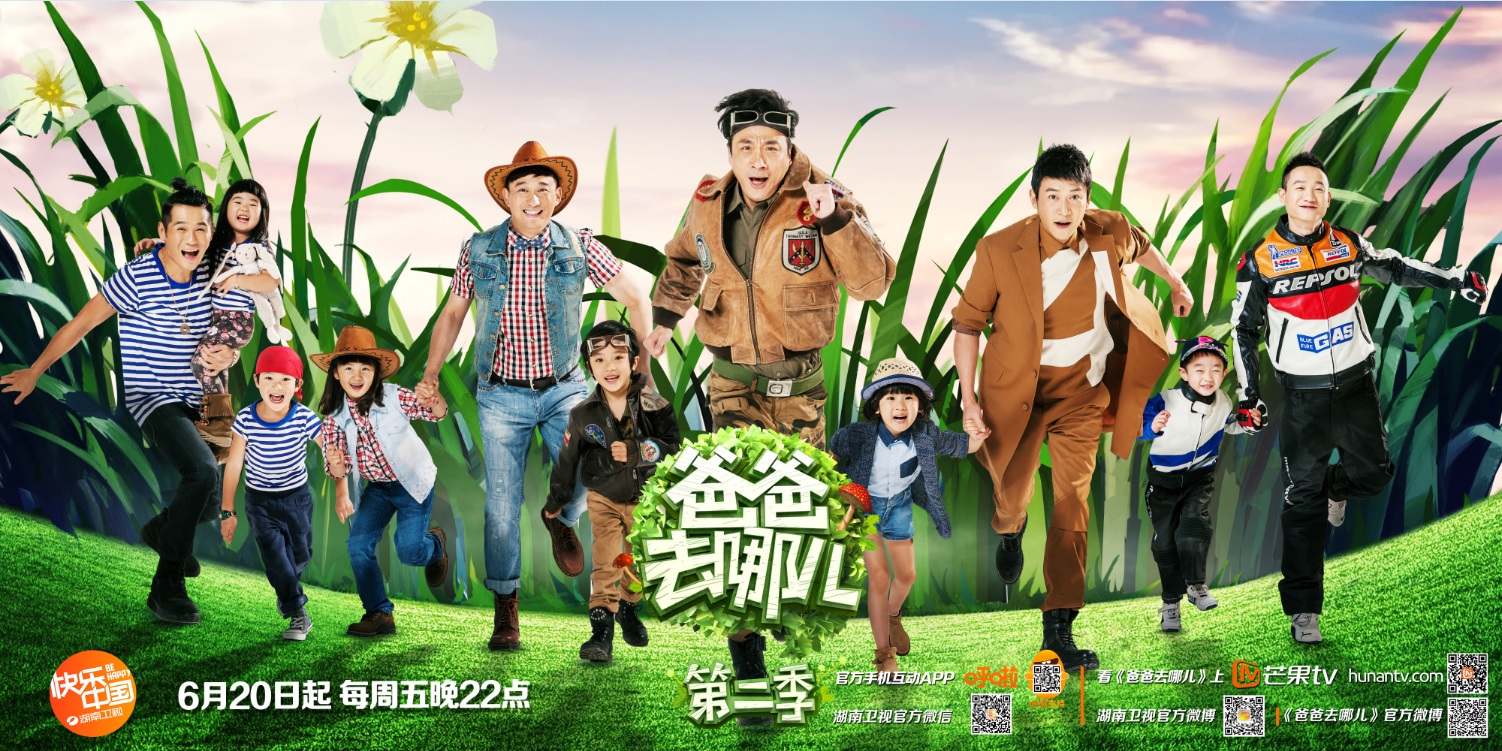 The NZ-filmed shows were watched by combined audiences of over 1.3 billion Chinese speaking viewers on TV and satellite. Charity speculates this may have influenced at least some of the arrivals from China, up 34.3 per cent in 2015.[4] This increased volume and value (spend per trip) are thought to be key drivers contributing to the strong increase in total spend of nearly $1.7 billion from Chinese visitors, up 62.7% to December 2015.[5] "Part of the reason Chinese are coming here is to learn more about staying with our people, the food we eat, our culture and natural environment– we did our best to portray the best of those in the TV shows."

Charity is also proud of the social impact they've had on local communities throughout New Zealand with their 'give-a-little-to-Charity' incentive programme." About 30% of Look After Me hosts donate a percentage of their host fees to local Charity's, like the Stroke Foundation, Forest and Bird and service organisations like Zonta and Rotary. Charity says that "we see it as an extension of our founding principle of manaaki (hospitality) and looking after people to the best of our ability."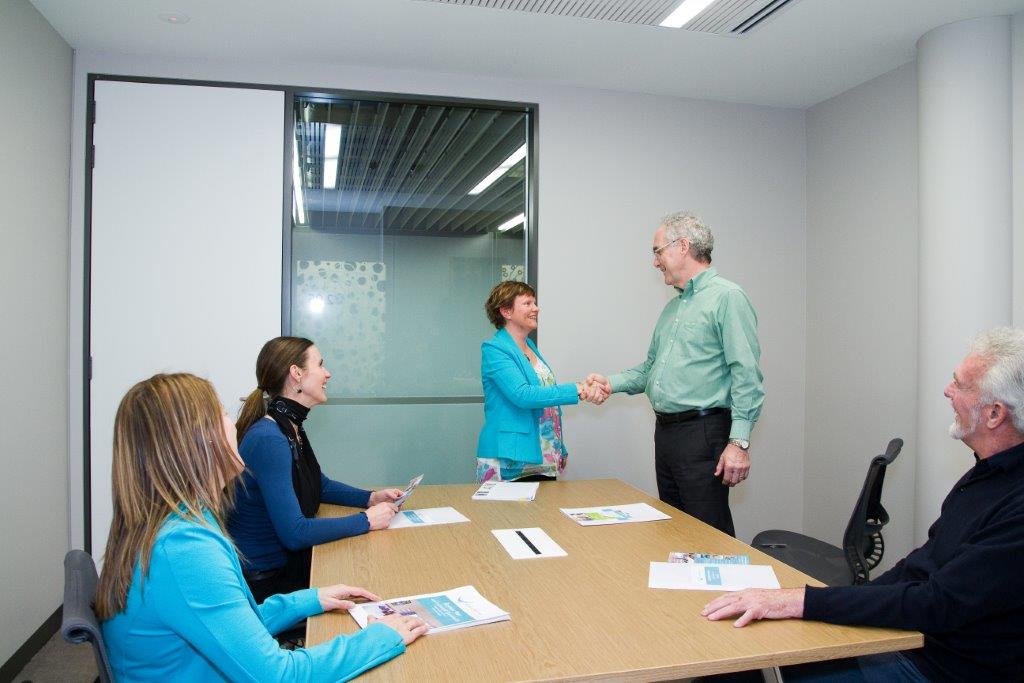 (3) It takes a Village to raise an Entrepreneur: Charity is quick to acknowledge others. "At least one of the candles on our cake is to honour the New Zealand Entrepreneurial Community. The support we've had has been incredible."
Look After Me fledged under the skilful watch of WebFund's Dave Moskovitz and Stefan Korn. Several years later, Bill Murphy, Executive Director, Enterprise Angels in Tauranga oversaw the investment case which helped Look After Me raise capital from private investors.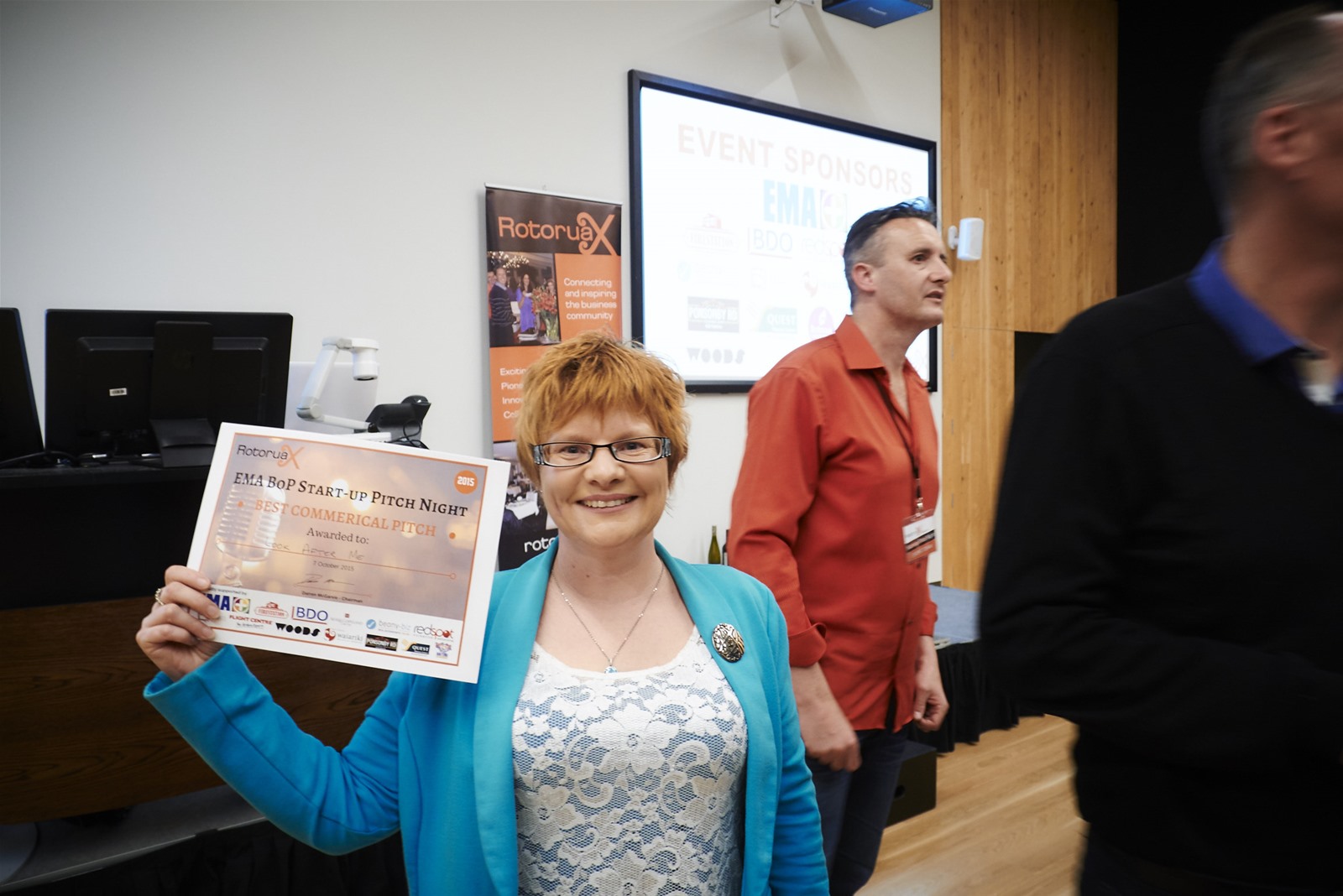 Charity says she has also personally benefited from Entrepreneurs Network Rotorua X. "Darren and Rachael McGarvie and the team at Rotorua X, have created a groundswell of like-minded Entrepreneurs, pulling in sponsorship for training, seminars, events and competitions – it's been awesome". Charity acknowledged Roger Gordon and Darrin Walsh from Rotorua's Chamber of Commerce for their advice and support.
Charity has been affiliated with the Co. of Women – a network of female Entrepreneurs, founded by Tara Lorigan; whose catch phrase is 'we've got your back' – "it really has felt like it," she says.
Charity advises not to underestimate the benefit of mentors, particularly in the technology industry. She has sought mentorship from James Kemp and Shane Bradley (formerly from GrabOne) as well as strong female Entrepreneurial role models like Melissa Clarke-Reynolds, Claudia Batten and Laura Humphreys who have offered sage, solid advice. "Everywhere we've turned, we've had people cheering us on and for that we're humbled and grateful."
(4) Still blazing: "We're still as passionate about Look After Me, as when I first came up with the idea in 2009." Charity also talks about their boundless creative energy and deep commitment to innovation. Look After Me is continuously evolving and later this year will reveal their refurbished Edwardian-style 'Boutique Guesthouse.' Developed as a niche 'Gourmet Homestay Experience' for the escalating Boomer and Business market, Look After Me is on track to solidifying their market presence and becoming an iconic New Zealand brand.
In recognition of their innovation and contributions, Look After Me has won or been a finalist in seven awards for business and entrepreneurship, including the New Zealand Innovator's Awards. Charity was also nominated for New Zealander of the Year in 2015.
In other innovative initiatives, Charity plans to develop an on-line portal which will provide co-operative collections of other accommodation products, marketed under different brands, for different guest markets.
(5) L.U.C.K: Charity thinks they've had a fair amount of luck, which she says in their case, is an acronym for the combined and timely interaction of a few factors instrumental in their survival and success.
Location: "New Zealand is the perfect place for a concept like Look After Me." Charity thinks they have been helped by the fact that New Zealand ranks highly in the World Economic Travel & Tourism Competitiveness Report[6] and is viewed as one of the most hospitable nations in the world.
Facebook, LinkedIn and AirBnB have all used New Zealand as a testbed[7, 8] - thought to be because of our propensity as a nation for technology uptake and degree of connectedness. Proven success here is often strong indicator of global acceptance.
However New Zealanders prefer to support home-grown kiwi-owned technology solutions. For example, TradeMe carved a digital niche against the backdrop of e-Bay; kiwis use GrabOne instead of Groupon and connect via Neighbourly, rather than foreign-owned Peerby.
Charity is buoyed by their market research which indicates there is an insatiable appetite for a locally owned, higher-end alternative to a concept recently popularised by US-owned AirBnB.
In response to comparisons, Charity says "we have a huge respect for AirBnB but it's like comparing the immensity of the Grand Canyon to the exquisiteness of a Ceylonese sapphire. They're both rocks with infinitely different properties. Each is valuable in their own right. While AirBnB are seeking to be the biggest, we've gone in a different direction. We have actually become smaller as we have deliberately refined our product especially for the discerning Baby Boomer and Business travel market.
Of Look After Me, Tourism New Zealand's CEO, Kevin Bowler say's "they're already better than AirBnB."
Understanding: Undoubtedly the sharing economy is revolutionising tourism and travel. Charity says that they are proud to be at the forefront pioneering peer-to-peer accommodation platforms in New Zealand. "While New Zealand's tourism industry is growing, we want to make sure wealth gets distributed amongst the hosts that meet our defined standards and to the Charities our community wishes to support."
Connections: Look After Me is well connected nationally and internationally. With partnerships with Cycle Trails, major events and various suppliers, they have sought to unify their brand nationwide. "Think 50 shades of aquamarine" says Charity, about their signature colour and that of many of their brand partners.
Part of their fifth birthday celebrations included the announcement of Look After Me's first International partnership with HomeExchange – which offers exclusive benefits to their Hosts. Look After Me also collaborated with European Homestay networks like Bedycasa for mutual benefit and in 2013 were approached for a partnership by Homestay.com. Co-founder Debbie Flynn said "bubbles rise to the top" and that Look After Me was "the best little Homestay Network in the World."
Knowledge: As a self-confessed protégé of New Zealand's science system and a proponent for investing in New Zealand's 'Knowledge Economy', Charity has been accruing the value of Look After Me's IP Portfolio.
"Over the past five years, we have systematically and methodically developed knowledge on how to (and how not to!) run an on-line accommodation network." She says that validation of the 'Look After Me' concept in New Zealand, the platform, backend technology infrastructure and marketing collateral now provide a model which can be replicated and re-purposed for emerging horizontal and vertical markets, as they are identified.
In the NZTech report, chief executive Graeme Muller seeks to create awareness of the exponential impact technology has on society and says that without it, there is serious risk that New Zealand will miss opportunities for both economic and social growth.
Charity agrees. As a former Plant Molecular biologist, Charity says that if she had known the high chance for failure for technology start ups, she would have been unlikely to start, especially in an industry like tourism.
"Sometimes I wish I'd kept my day job - it's been inordinately tough. What keeps me going is providing accommodation where it is needed most and how satisfying it is making a difference to New Zealand's economy. Imagine if we'd missed out on the opportunity for showcasing New Zealand's hospitality in China?"
To celebrate their fifth birthday and to inspire other Entrepreneurs who may be considering founding a technology start up, Charity has pre-released the first three chapters from her book Secret Diary of an Entrepreneur.
Charity has recorded events in daily diaries since 2009, with the idea of capturing her entrepreneurial journey from inception of the idea, through to eventual acquisition.
In the pre-released chapters of Secret Diary of an Entrepreneur, Charity describes her resignation from research organisation Scion and the development, growth and inevitable setbacks as she establishes Look After Me from her Rotorua-based home, known affectionately as the 'Porch Café'. Her book also depicts daily life as a single mother to daughter Alice, who was five when she launched and involvement in the Rotorua community as a Performance Poet, Zontian and business owner.
"The biggest surprise was that I found love along the way! Who would have thought that would have had anything to do with founding a start-up?" says Charity.
Charity welcomes NZTech's recommendation that the Technology Industry and the Government work together to better support High Tech Entrepreneurs.
Based on their track record so far and with five good reasons to celebrate - Look After Me is well positioned to continue to impact New Zealand's Economy, contribute meaningfully to the Tourism Industry and add value to future acquirers.
"I suspect the best is yet to come," says Charity. "Hopefully it will be a Happy Ever After ending all round."
Chapters 1 – 3 of Secret Diary of an Entrepreneur are available here by request.
References:
[1] http://idealog.co.nz/tech/2016/06/confirming-our-assumptions-technology-sector-adding-value-new-zealands-economy. Retrieved 12 July 2016.
[2] http://www.forbes.com/sites/neilpatel/2015/01/16/90-of-startups-will-fail-heres-what-you-need-to-know-about-the-10/3/#2d58bb1f1d43. Retrieved 19 July 2016
[3] https://www.quora.com/What-percentage-of-startups-fail. Retrieved 21 July 2016
[4] http://www.tourismnewzealand.com/news/chinese-new-year-brings-growth-and-change/. Retrieved 25 July 2016.
[5] http://www.mbie.govt.nz/info-services/sectors-industries/tourism/tourism-research-data/international-tourism-forecasts/documents-image-library/tourism-forecasts-2016-2022.pdf
[6] http://www3.weforum.org/docs/WEF_TT_Competitiveness_Report_2013.pdf. Retrieved 8 July 2016
[7] http://www.stuff.co.nz/technology/digital-living/7540437/New-Zealand-becomes-LinkedIn-testbed Retrieved 25 July 2016
[8] http://m.nzherald.co.nz/technology/news/article.cfm?c_id=5&objectid=11484644 Retrieved 25 July 2016.