Cultural Experience
Posted in News
Published: 24/10/2014
Kia ora, welcome to New Zealand
Culture is about history, tradition and place, but most importantly it's about the people.
As a destination, New Zealand stands upon the reputation of its world-renowned hospitality, a view that has just been corroborated by an international survey by the World Economic Forum. New Zealand was ranked highest globally, along with Iceland, on how welcoming they are to tourists[1].
At the cultural heartland of New Zealand is the founding principle of 'manaakitanga' or hospitality, instilled by our indigenous peoples – the New Zealand Māori. Inherent to their culture is a philosophy where guests and visitors are treated with the highest respect and honour.
This principle translates into genuine friendliness throughout the country to generate heartfelt memories of tourists as they leave New Zealand: memories of the warmth of lasting connections made with people and the landscapes.
New Zealand Māori hosts are opening their hearts and homes to share their customs, beliefs and welcoming accommodation with guests. They offer visitors the chance to interact personally and provide direct access to their unique cultural heritage. Founded on the principle of 'manaakitanga', New Zealand's Homestay Network, 'Look After Me', has Māori-friendly hosted accommodation and self-contained units all over New Zealand.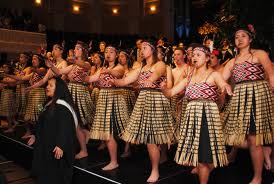 The pōwhiri or pōhiri, a central part of Māori protocol, is a ceremony of welcome involving speeches, dancing, singing and hongi.
While traditionally used to welcome visitors on to marae - the sacred space or courtyard usually in front of Māori meeting houses - the ceremony is also commonly seen in everyday New Zealand life.
Pōwhiri can happen anywhere that tangata whenua (hosts) wish to formally greet manuhiri (visitors).
Our official New Zealand Tourism website newzealand.com has a wonderful introductory video well worth watching.
Experience private thermal pools and cook your own hangi
In Rotorua, famous for its geothermal activity and propensity of Māori culture, guests will be welcomed at a range of accomodation.
Lake Edge, Rotorua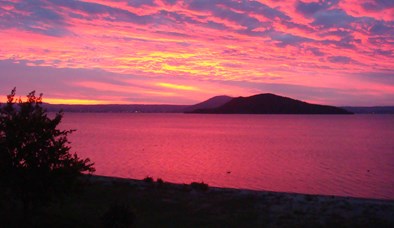 Accommodation offers superb views towards Rotorua city, Mokoia Island and surrounding country side. 15 min to Rotorua city centre, only minutes from geothermal spa at Hells Gate, whitewater rafting and kayaking at Okere Falls. 10 min to the Redwoods and enjoy some of New Zealand's best mountain biking and walking trails. Gay is a guide with Kia ora Guided City walks and her husband Bill is a local Maori, an accountant who is on many boards which connected to Maori trusts such as Hells Gate and Mokoia Island. From $140 (couple).
Te Whare o Mokomoko, Rotorua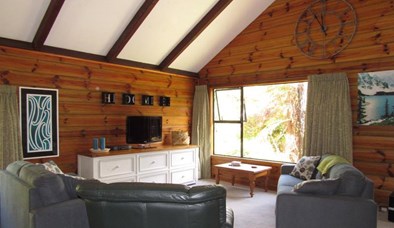 Come in our unique log cabin in an idyllic natural setting at Lake Rotoehu. They also have great opportunities for a Maori Cultural Experience by going paddling a Maori Canoe (Waka) with the Aotearoa Waka Experience Company, located at Hamurana Springs in Rotorua. From $150 (couple).
Indulge in Māori healing and massage and native herb-infused cuisine
Whilst in Rotorua we recommend two must do's; Te Puia spectacular thermal activity geysers, hot pools and the traditional village life at Te Whakarewarewa. Tamaki Village you will be fully immersed from the journey to the rural village, the welcome, the meal and the entertainment.
Northland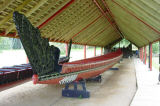 An exclusive retreat with an abundance of kaimoana (seafood)
Waitangi is the site of New Zealand's most prominent historic events. Here you will experience history, cultural performances and guided tours of the Waitangi Treaty Grounds.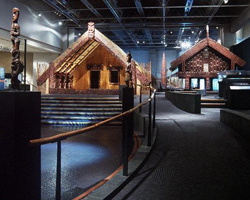 Wellington
Te Papa Our National museum, offers 4 long-term exhibitions exploring the treasures, the lifestyle and the artwork. photo credit View of Mana Whenua. Photographed by Michael Hall. Te Papa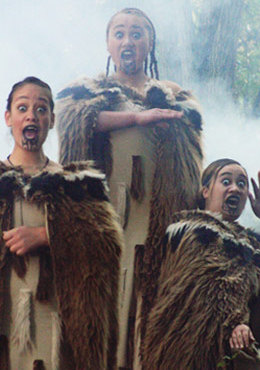 Christchurch
Ko Tane is a living Māori village a unique fusion of culture and conservation. An experience of a life time.
LookAfterMe - A network founded on Manaakitanga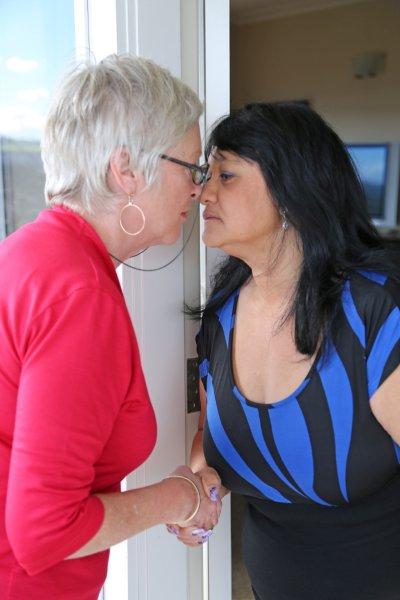 'Look After Me Homestay' Founder Dr Julia Charity, has always been drawn to the culture of New Zealand's indigenous people. "There's something so engaging about connecting with other cultures. I've taken time to learn the language and Māori customs (tikanga) to help me understand their innate connection to the land and the spiritual realm. I loved the idea behind manaakitanga so much that I founded the whole 'Look After Me' concept on the principle of hospitality. I say to people when they leave - you might forget the places, but you won't forget the faces."
For our ideas and suggestions on accommodation with connections to New Zealand Māori please get in touch with Julia at Look After Me Homestay Network.
[1] Global Tourism Study, March 2013. : The Travel & Tourism Competitiveness Report, 2013.. Retrieved from http://www3.weforum.org/docs/WEF_TT_Competitiveness_Report_2013.pdf. 28 March 2013.