Accommodation network appoints new Director
Posted in Press Room
Published: 15/08/2017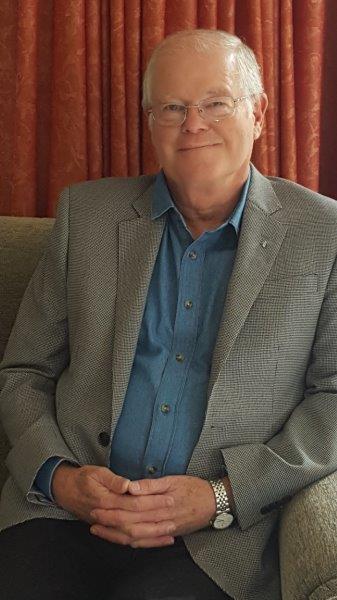 Rotorua-founded business, Look After Me, has announced the appointment of a new Director with effect from 1 August 2017.
With over 55 years experience in New Zealand's tourism industry, Mike Johnson brings a wealth of experience, including twenty-five years owning an international tourism marketing company and involvement with national tourism bodies.
Of the appointment Mike says, "having been a business mentor to Look After Me for over a year, I realised how well Julia and I work together. I am impressed with her entrepreneurism and was delighted when she invited me to consider a Directorship."
Founder and Managing Director Dr Julia Charity says, "we're moving in a different direction with Mike on board. His knowledge, expertise and experience further strengthen our ability to attract partners and reinforce our position as a pioneer in New Zealand's Sharing Economy."
Since 2011, the Look After Me accommodation network has worked in collaboration with event promoters, regional councils and tourism partners in supporting events around New Zealand to provide homestay rooms and self-contained accommodation when commercial offerings are fully booked.
Mike also founded a consultancy and marketing service to 5 Star hosted properties in New Zealand. "We have a shared vision for Look After Me's future and I look forward to instigating the plans we have created together."
Julia says that she is humbled Mike is on board. "There will be a more 'grown-up' version of Look After Me coming. Mike has shaped our brand potential to an inspirational level and introduced me to the leading personalities in the New Zealand Tourism Industry. These have had a profound effect on what I could not have achieved on my own and has charted a completely new course for Look After Me."
Together with his wife Heather, Mike manages Nicara Lakeside Lodge in Rotorua, which is a Qualmark 5 Star 'Boutique & Lodge' property.
Mike says that he expects to see a big change in Look After Me in the next few months, both in look and feel, as well as operations.
"What has blown me away the most about working with Mike is the direction of the design work we are undertaking. It's visionary and like nothing I've ever seen. It's unbelievably fresh and yet steeped in olde-age hospitality. I think we're a great team," says Julia.
Look After Me will reveal its new platform as the World's First Digital Hotel in February 2018.