Host contact details
1140 Victoria Street
Whitiora
Hamilton
Waikato
New Zealand

phone. 07 839 3206
alternative. 027 471 7276
donna@findlay.net.nz

Visitors Book
"Hamilton is such a pretty city - all those lovely river walks, gorgeous cafes and great shopping. You'll so enjoy staying with Donna and Peter. they know Hamilton really well and their charming home offers gorgeous decor and luxurious accommodation in central Hamilton. It's convenient to Hamilton..."
Julia Charity - Founder's Notes
Riverside Character - Hamilton
Single rate
$125
Couple rate
$150
Extra adult
$125
Sleeps
4
Bedrooms
2
Bathrooms
1
Child friendly

x

Smokers

x

Pets ok

x

Pick ups

x

Has pets

✔

1 cat
Distance to town
2km
Nearest airport
Hamilton International Airport
Airport distance
17km
Languages
English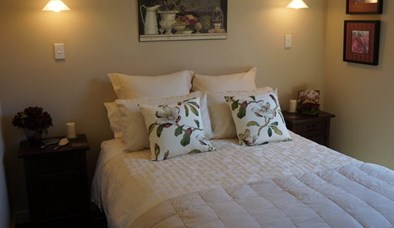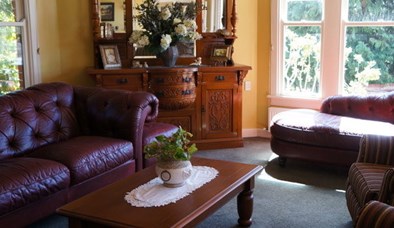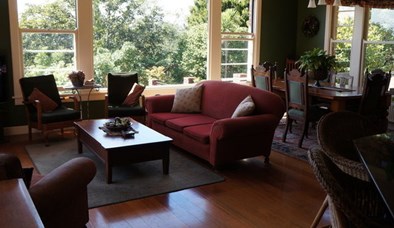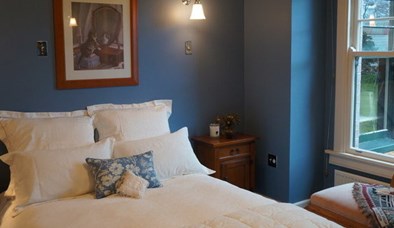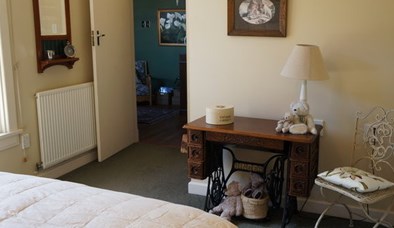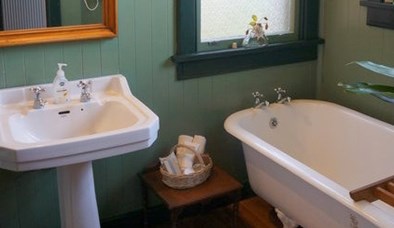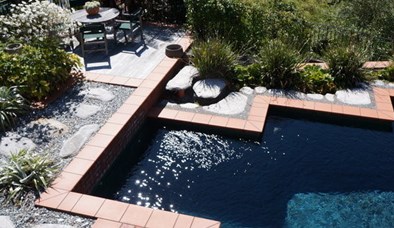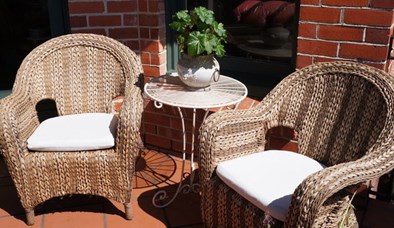 This luxurious and character homestead offers a guest wing as accommodation including 2 queen rooms, private formal lounge and guest bathroom. The home is cosy and warm in winter and light and airy in summer, tastefully decorated with rich colours and antique furnishings. This centrally located residence is handy to just about everything and just a five minute walk away to the Fieldays bus stop. Your hosts Donna and Peter welcome one party of guests at any one time to share the ground level of their home which contains the guest wing. They keep abreast of what's happening around their home region and can direct guests accordingly on request, particularly with Hamilton events. You'll find the atmosphere very relaxing and inviting with an alluring ambiance throughout the property. Ideal accommodation for guests attending events at the Waikato Stadium and the Claudelands Events Arena. It's also convenient to Waikato University and Ruakura AgResearch.
Meals
Ask

By arrangement
✔

Cooked breakfast
✔

Cooked dinner
✔

Help yourself breakfast
✔

Tea and coffee available
Our accommodation best suits
✔

Business traveller
✔

Conference attendance
✔

Couples
✔

Job relocation
✔

Patients undergoing treatment
✔

Single travellers
Bathrooms
✔

Guest bathroom
Motorhome parking
✔

Off-street
TV
✔

Flat screen
✔

Guest lounge
✔

Host lounge (shared TV)
Entertainment
✔

Board games
✔

Host DVD (shared)
✔

Library/books available
✔

Handy to the City, Waikato Stadium, Claudelands Events Arena, Waikato University and Ruakura AgResearch.
Internet access
✔

Broadband
✔

Wireless
Kitchen facilities
Ask

Host kitchen by arrangement
Heating
✔

Home heating
✔

In-room
Washing machine / dryer
Ask

By arrangement
✔

Washing machine - no charge
Pool / Spa / Gym
✔

Outdoor swimming pool
Linen
✔

Bed linen and towels (premium quality)
Hobbies and Interests
✔

Beach, Lakes & Rivers
✔

Business
✔

Entertaining
✔

Events
✔

Family Friendly
✔

Farming
✔

Gardening
✔

Grandchildren
✔

Rugby
✔

Ski-ing
✔

Sports
✔

Water sports
✔

Wine & Food
Special Features
✔
Extremely comfortable character home
✔
Ideal guest accommodation close to the Waikato Stadium
✔
Catch the bus to Fieldays - only five minutes walk to bus stop
✔
Good access to Claudelands Events Arena and sports
✔
Handy walk way to Waikato river