Visitors Book
"Coming to Auckland? Need affordable accommodation? You'll love staying at Shane's charming Homestay in Glendowie Auckland. Very convenient for Auckland buses and ideal accommodation for guests visiting Kelly Tarlton's Sea Life Aquarium."
Julia Charity - Founder's Note
Walk to the beach & close to the city!
Single rate
$65
Couple rate
$75
Extra adult
$15
Extra child
$10
Sleeps
5
Bedrooms
3
Bathrooms
2
Child friendly

Ask

Smokers

Outside only

Pets ok

x

Pick ups

x

Has pets

✔

miniature dachshund
Distance to town
18km
Nearest airport
Auckland
Airport distance
30km
Languages
English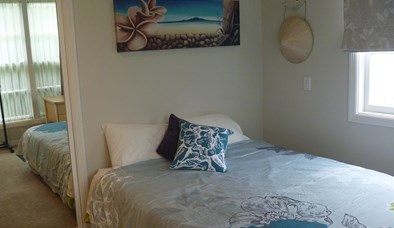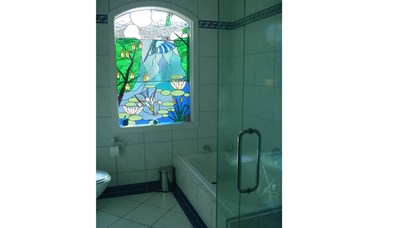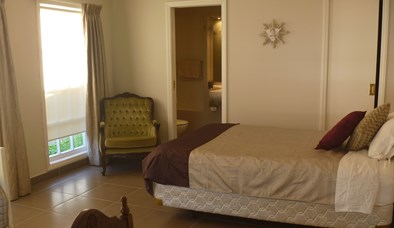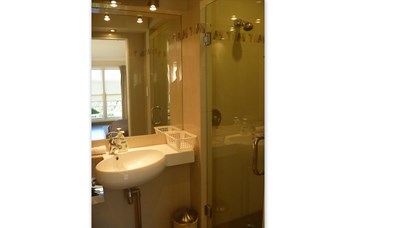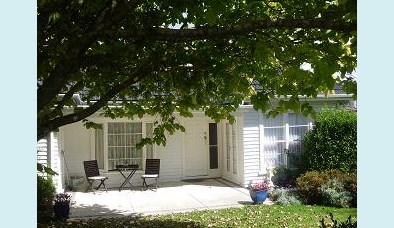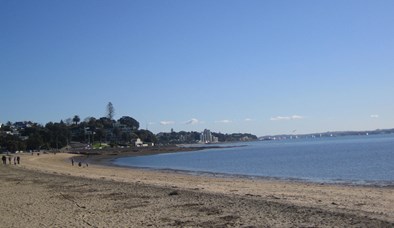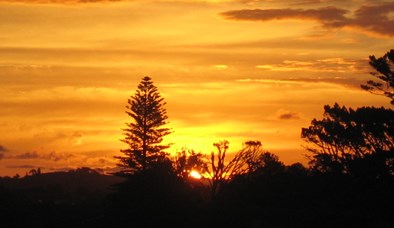 Located in one of the most beautiful suburbs in Auckland, my homestay offers 2 beaches within walking distance, lovely park walks and gorgeous sunsets from the deck! Bus transport is located 10 metres from the house with buses coming twice per hour into Auckland city. Travel time is approximately 35 minutes and follows the coastal road beside the sea - breathtaking! I am an experienced homestay host and enjoy offering my guests a relaxed experience - so come along-you wont regret it! Offering a range of accommodation - your choice of three beautiful rooms - 1 Queen room and one Single room sharing fully tiled guest bathroom complete with deep bath for those relaxing soaks as well as shower facilities. Plus 1 very large Queen room with fully tiled ensuite are all offered as accommodation providing all day sun and plenty of storage. All guests can enjoy free WiFi. Ask about a help-yourself breakfast. Ideal accommodation for small families wanting an affordable Auckland holiday - very close to Kelly Tarlton's Sea Life Aquarium.
Meals
Ask

By arrangement
✔

Cooked dinner
✔

Help yourself breakfast
✔

NZ cuisine
✔

Tea and coffee available
Our accommodation best suits
✔

Business traveller
✔

Couples
✔

International guests
✔

Job relocation
✔

Single travellers
Bed layout
✔

> 2 queens
✔

1 single
Bathrooms
✔

Bath
✔

Ensuite
✔

Guest bathroom
Car parking
✔

Off-street
✔

On-street
✔

Yes
Motorhome parking
✔

On-street
✔

Yes
Sky TV
✔

Host lounge (shared TV with SKY)
Entertainment
✔

Ideal accommodation for Kelly Tarlton's Sea Life Aquarium.
Internet access
✔

Wireless
Kitchen facilities
x

Not available
Washing machine / dryer
✔

Dryer - small charge
✔

Drying rack
✔

Laundry done by arrangement
✔

Washing machine - no charge
✔

Yes
Linen
✔

Bed linen and towels
Hobbies and Interests
✔

Animals/pets
✔

Arts, Craft & Literature
✔

Beach, Lakes & Rivers
✔

Crafts
✔

Cuisine/cooking
✔

Entertaining
✔

Events
✔

Family Friendly
✔

Music
✔

Reading
✔

Rugby
✔

Travel
✔

Wine & Food
Special Features
✔
Visit Kelly Tarltons Underwater World
✔
Do a bush walk through a bird sanctuary, enjoy the running tracks & views in Churchill Park
✔
Enjoy the beautiful beach whilst eating locally produced natural ice cream at St Heliers
✔
Experienced Auckland Homestay host
✔
Hire kayaks at Okahu Bay
✔
Hire windsurf boards or tandem bicycles at Mission Bay beach
✔
Explore secluded Karaka Bay beach in Glendowie