Host contact details
33 Awatea Road
Whatawhata
Hamilton
Waikato
New Zealand

phone. 07 829 3001
alternative. 021 031 7324
john.oxlade@gmail.com

Visitors Book
"This is exactly what the 'Look After Me' Homestay network is all about - delightful, affordable accommodation, really interesting people and memorable experiences. 'Somewhere over the Rainbow' is an idyllic retreat offering serene accommodation only 15 mins to Waikato Hospital, perfect for..."
Julia Charity - Founder's note
Somewhere over the Rainbow
Single rate
$50
Couple rate
$70
Extra adult
$20
Extra child
$20
Enquire about our discount for > 3 nights
Sleeps
3
Bedrooms
1
Bathrooms
1
Child friendly

Ask

Smokers

x

Pets ok

x

Pick ups

Ask

Note: charges may apply for pick up
Has pets

✔

2 cats and a dog
Distance to town
14km
Nearest airport
Hamilton
Airport distance
27km
Languages
English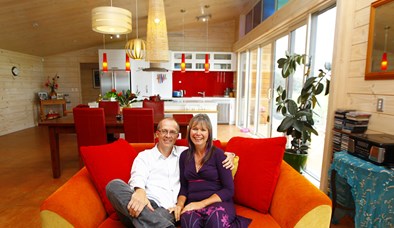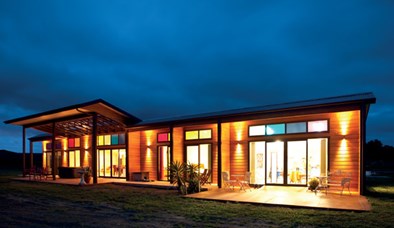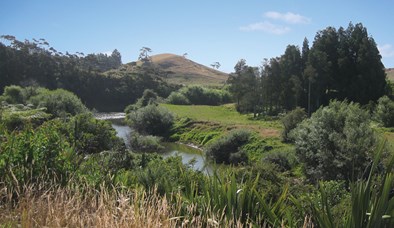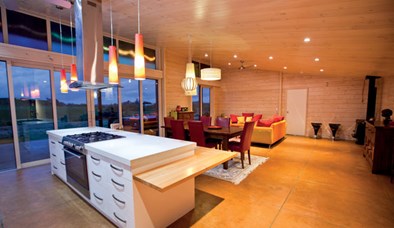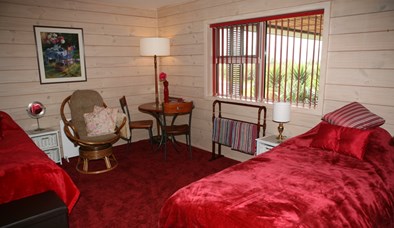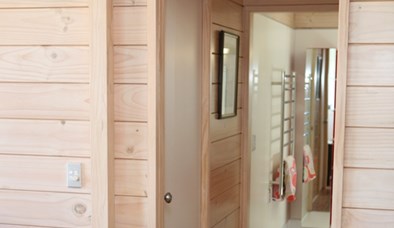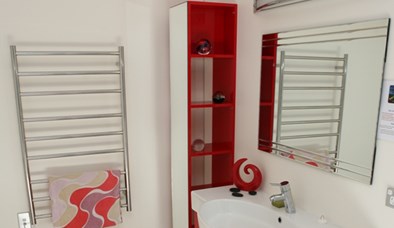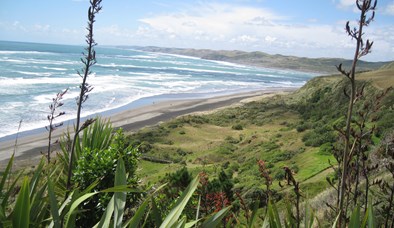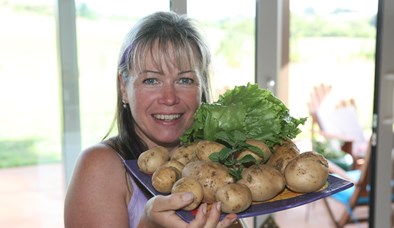 Welcome to Somewhere over the Rainbow Look after me Retreat in the country but only 10 minutes drive West from Hamilton - Our eco-friendly property is north facing, with the Waipa river curling below it, rolling rural views, and native plants to protect the river bank, creating a peaceful and tranquil home. We have a lovely retreat room waiting for you. Pip spent 20 years in the UK health system as a registered nurse and midwife so with her skills and caring beside manner she is able to help you with your continued care programme. Pip can also create relaxation, healing and meditation sessions for you, there is a local masseuse you can also book and we also offer overnight and 2 day retreats. Our house is and warm and welcoming, being open plan and all one level allows easy, full access for a wheel chair. We offer you a place to retreat, to wind-down, to spend time catching your breath in our peaceful surroundings. Please read the below knowing we want to accommodate you, but for us to truly understand how we can best help you, you need to contact us to discuss the options. The room we have available is a large room, with a single bed with the option for a 2nd person to stay for an extra $20 per night. The room is internal to the house, cool in the summer and cozy in the winter. Carpeted, good storage space and TV and refreshments. You have your own front door and key. There is one large sunny toilet/shower room for the guests. We offer the toilet /shower exclusively. Our Property has the main house and a self contained cottage on it which is also for retreats, which both open onto garden. We supply a welcome quantity of cereals, teas, coffee and milk for your breakfast. If you wish to enjoy a proper sit down breakfast • Continental breakfast, additional $6.00 cost for each person • A full cooked breakfast, additional $8.00 cost for each person We can create a wonderful lunch and dinner packages for you for an extra cost. Our menu is mostly home grown vegetables (produced with limited spray,) free range eggs and organic, free-range meat and fish. We can cater for: vegetarians, vegans, gluten-free, high-carb, low-sodium, low-sugar, low-dairy diets. During the day we have two cafes open in Whatawhata and full breakfast is served at the Lizzard Café and you can eat lunch at the pub and get great cakes at the Herbal Cafe too. There are a number of takeaways 10mins from here offering: Pizza, Indian (excellent), Thai, Chinese and Fish-n-Chips. We can order and collect these for you if you wish in exchange for a contribution towards fuel costs. WiFi Internet access is a range-extender from our main home. We prefer to turn this off over night, so please discuss details with us in advance so there is no disappointment. This is an eco-friendly property, so please read the House Rules section to understand your role in keeping it eco-friendly. Pip and I can choose to relax in our separate 'apartment' at the west end of the home (to give you privacy, you have your own guest lounge area). Please note that during the day the main area is utilised by ourselves too and we cook in our main kitchen. We enjoy mingling with our guests and are flexible and will fit in with your being around to make your stay as pleasant as possible. We have two very friendly cats in residence that will try and sleep on your bed if you do not keep the door closed, and a little dog who is just as friendly and will happily allow you to tickle her tummy for as long as you like. They enjoy visitors just as much as we do. The main garden is beautiful and has flat areas to sit, walk and play in. The river sits below us, there is access to the river, which you enter at your own risk, via a steep bank made with tyre steps but the descent is worth it when find yourself in a grotto, making it a very magical spot. The property is not fenced and there are beehives in a corner of the property so all parents/caregivers are totally responsible for children at all times and individuals must also be aware of their surroundings. Introducing your hosts: John and Pip As your hosts, we want you to get the most out of your stay with us - over the past 8 years we have entertained people from all over the world. Our heartfelt intention is for you to leave us, having made new friends, feeling rejuvenated and if you are travelling, having a better understanding of our local area attractions. The local area Hamilton is a great city with all sorts of shops and entertaining areas and now the biggest shopping mall in NZ – so take the opportunity while you can. With over 70 restaurants in Hamilton, there is a wise variety of cuisine to tempt your taste buds and plenty of places to catch up with family and friends. Food shopping/Takeaways: Full shopping conveniences only 10 mins drive from the country into town. Shopping New Zealand's largest shopping centre is at your doorstep, only 15mins drive away Beaches Raglan beach and township hosts one of the world's few left-hand-break surf beaches, has black sand and is a great place to chill out. Drive time 1hr. Water falls The Bridal Veil Falls are on the way to Raglan, Bridal Veil Falls is a plunge waterfall located along the Pakoka River in the Waikato. The waterfall is 55 metres high, and has over time caused the formation of a large pool at the base of the waterfall. Gardens Hamilton gardens 20mins drive to these world acclaimed gardens, spend time walking through these gardens just stop and enjoy for a cup of tea Parks Arboretum, make use of the walks and places for a picnics - 5 minutes drive Transport We would highly recommend a car as we are 25 minutes walk to two cafes in Whatawhata and basic food stuffs sold at the petrol station shop, 10 minutes drive from the nearest shopping center at Dinsdale and are rural. There is a bus 15 minutes walk from here - 3 buses a day each way between Raglan and Hamilton that stop here. Events: We get bookings so people can enjoy the Hamilton Gardens Annual Arts festival in February, sports events like rugby and cricket, and big agricultural events like Field days. Everything is accessible House Rules: Happy people are welcome to apply, who love bees and are environmentally savvy. We live on an eco-friendly rural property so there are certain rules to be mindful of: • Property is not fenced • Property backs onto a fast flowing river, native plants line the bank but it is a steep drop to a fast flowing river • Enter the trail down to the river is at your own risk • Parents/caregivers are responsible for children at all times • Individuals are responsible for themselves at all times • No disturbing or approaching the beehives which are in a cornered off area of the garden, beside the cottage • You are provided with ECO bathroom products (Eco shampoo, conditioner and soap) or please check with us before using your own bathroom products for suitability - as the property has a special septic system that cannot take chemicals • Washing machine available in the main house for a small fee • Mindful use of water is required as water that is used is purified rain water and all waste water is recycled • No smoking is permitted in the cottage or on the deck but you may smoke in the garden. • Alcohol is permitted but would ask you to respect the space, also that music be kept to a moderate level. We ask for respect for all our guests comfort. Thank you. Your hosts Pip and John
Meals
Ask

By arrangement
✔

Cooked dinner
✔

Gluten free/special diet
✔

Help yourself breakfast
✔

Help yourself dinner
✔

In-room Hostess Tray
✔

Organic produce
✔

Picnic/packed lunch
✔

Self-catering
✔

Tea and coffee available
✔

Vegetarian
Sightseeing
✔

Bushwalking
✔

Fishing/boating
✔

Local
✔

Other
✔

Regional
✔

Wine tours
Our accommodation best suits
✔

Business traveller
✔

Conference attendance
✔

Couples
✔

Family occasions
✔

Grandparents/parents with children
✔

International guests
✔

Job relocation
✔

Motorhomes
✔

Patients undergoing treatment
✔

Single travellers
✔

Solo parent and child
✔

Twin share
Bed layout
✔

2 single
✔

Addtional mattresses available
Bathrooms
✔

Guest bathroom
Car parking
✔

Off-street
✔

Yes
Motorhome parking
✔

Off-street
✔

Reduced rates, please enquire
✔

Yes
TV
✔

Flat screen
✔

In-room
✔

Yes
Sky TV
Freeview

Freeview
✔

In-room
Entertainment
✔

Board games
✔

Massage or therapy available
✔

Reiki, ThetaHealing, Colour Therapy - close to Hamilton
Internet access
✔

Broadband
✔

Wireless
Kitchen facilities
Ask

Host kitchen by arrangement
Heating
✔

Home heating
✔

In-room
✔

Yes
Restricted mobility access
✔

Whole property wheelchair accessible
✔

Yes
Washing machine / dryer
Ask

By arrangement
✔

Dryer - small charge
✔

Laundry done by arrangement
✔

Washing machine - small charge
✔

Yes
Linen
✔

Bed linen and towels
Hobbies and Interests
✔

Animals/pets
✔

Arts, Craft & Literature
✔

Astronomy
✔

Beach, Lakes & Rivers
✔

Board games
✔

Computer/IT
✔

Crafts
✔

Cuisine/cooking
✔

Dancing
✔

Eco-friendly
✔

Entertaining
✔

Events
✔

Family Friendly
✔

Family time
✔

Gardening
✔

Meditation
✔

Music
✔

Photography
✔

Reading
✔

Singing
✔

Spirituality
✔

Travel
✔

Walking
Special Features
✔
Ideally located accommodation for visiting at Waikato Hospital, Hamilton.
✔
We are in the process of building a passenger-carrying, miniature railway around the property.
✔
Pip can offer a number of holistic therapies to aid in relaxation and to help with direction and focus.
✔
Reiki, ThetaHealing, Colour Therapy and more. Visit www.ladyrainbowheart.co.nz for more details.